I Survived Breast Cancer...Now What?
by ipeccoaching
Oct 8, 2015 12:45:26 PM • Reading time 2 minutes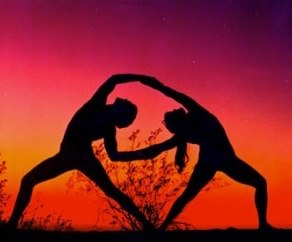 I had it all…or so I thought. I was a Senior Executive at a major motion picture studio. I had the big house, the husband, the two kids, a company car, and perks galore. Yet, I was constantly miserable and sick.
Turns out, 'I had it all,' also included bronchitis, sinus infections, high blood pressure, depression, and panic attacks. None of it slowed me down. I let the job and the material possessions define me. I was prisoner to a life that left me hollow and unfulfilled. It wasn't until I was diagnosed with breast cancer, that I woke up. This didn't happen right away. I had to deal with the first 'now what' of navigating through -- getting educated, making treatment choices, dealing with insurance and employment challenges, and more. 'Now what' was a question that came at me at every turn.
The months following post-diagnosis were challenging. Between the surgeries, I was hit hard with fear, sadness, isolation, and the side effects from the medication. It was all too much. The road to recovery was daunting and felt so far from my reach. I felt alone and incapable of bouncing back.
Then, a friend recommended a cancer support group.
I reluctantly signed up, not wanting to hear what other people were going through. But, I went anyway. I listened. I kept showing up. Over time, I started to feel less alone and more connected than ever before. These people had become my friends. They understood me, didn't judge me, and best of all, didn't tell me what I should or shouldn't do. It was a safe place where I could share what I was going through because they were living it as well. That's not to say, my family and friends weren't there for me. They were. They were just coming from a different place. A place of concern and helplessness, wanting to fix it, wanting to make me feel better, and focusing on "how" or "why" this happened.
As I became stronger and felt my spirit awaken, I saw that everything about me was different: mentally, physically, emotionally, spiritually.
I wondered:
How was I going to go back to my old life?
How could I fit in?
What if I didn't want to go back to that life? Then what?
I realized that my cancer diagnosis was the wake up call, I needed, to change my life.
After all I had been through, I was not about to go back to being miserable. My focus shifted from me and my success to, "How can I serve? How can I help others who have been in similar situations? How can I live true to my purpose?" I decided to not return to my corporate job and enrolled in iPEC to become a Certified Professional Coach. This was my next big 'now what.'
During my training, I didn't just learn the skills to become an excellent, confident coach, I also learned about myself. I discovered the blocks that kept me from living an extraordinary life. I realized that the only thing standing in my way was… ME.
My focus shifted from the rear view mirror to looking forward to the road ahead. I took my experience and my training to generate my most exciting 'now what' and began to create coaching programs that could help survivors thrive again.
Transforming my fear-based 'now what,' into an opportunity inspired by 'now what,' made the difference for me between surviving cancer or creating a life of greater meaning, passion, and wellbeing.
How are you taking your iPEC coaching skills and helping others through their 'now what?'
- Lynn Finley
Visit www.lynnmfinley.com for more information.
Lynn Finley holds a BA in Film Studies and Communications Arts and Sciences and recently trained with iPEC to become a Certified Professional Coach (CPC). After her breast cancer diagnosis, Lynn found a new sense of purpose as creator and business owner of "Triumph Through Adversity Coaching" empowering cancer survivors to a renewed and purpose-filled life. Lynn also contributed as a writer in the book, "Pebbles in the Pond Wave Three." Lynn enjoys time outdoors, has two mini Australian Shepherds, and is the mother of twin sons in college.