---
by iPEC Team
May 11, 2016
|
1 minutes read
---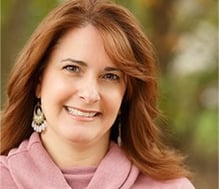 Joan M. Ryan is an 18-year veteran in the learning and performance industry. Prior to starting her journey at iPEC, she quickly climbed the ranks at PriceWaterhouseCoopers LLP, where she held various posts. Here, Joan spent the span of her career developing deep expertise in instructional design, curriculum development, and Human Performance Improvement.
During her tenure at PwC, she was granted the prestigious Chairman's Award for her involvement in a firm-wide global initiative. She was also selected to present at the annual Association of Talent Development (ATD) conference as well as elected to represent the firm as a member of the selection committees for ISPI: The Performance Improvement Conference and ATD: International Conference & Expo. Among other notable career highlights, Joan was part of the four-person team that customized the firm's instructional design methodology and she co-led the training and development of all instructional designers at PwC. Joan also co-wrote and co-instructed the Performance Thinking series, which was implemented and dispersed to all learning and education professionals across the firm.
A Certified Professional Coach (CPC) and Energy Leadership Index Master Practitioner (ELI-MP), Joan took the leap and joined the iPEC team as Director of Training in 2014, and was swiftly promoted to Executive Vice President of Operations that following year. Since her inception, Joan has managed as well as enhanced key areas of the business including student support services, trainer and mentor involvement, information technology, employee relations, staffing, and budgetary controls. In the second quarter of 2016, Joan was most recently promoted to Chief Executive Officer, steering iPEC's overall strategic direction and transformative mission.
When she's not focused on raising the consciousness of the world, Joan enjoys spending quiet time with her three children, Owen (age 10), Nathan (age 9), and Madelyn (age 7). Family time consists of gymnastics, little league, and the occasional down time! Joan and her children are avid beach goers who enjoy surf fishing and the simple pleasures of the shore.