The iPEC Coach Community Has Your Back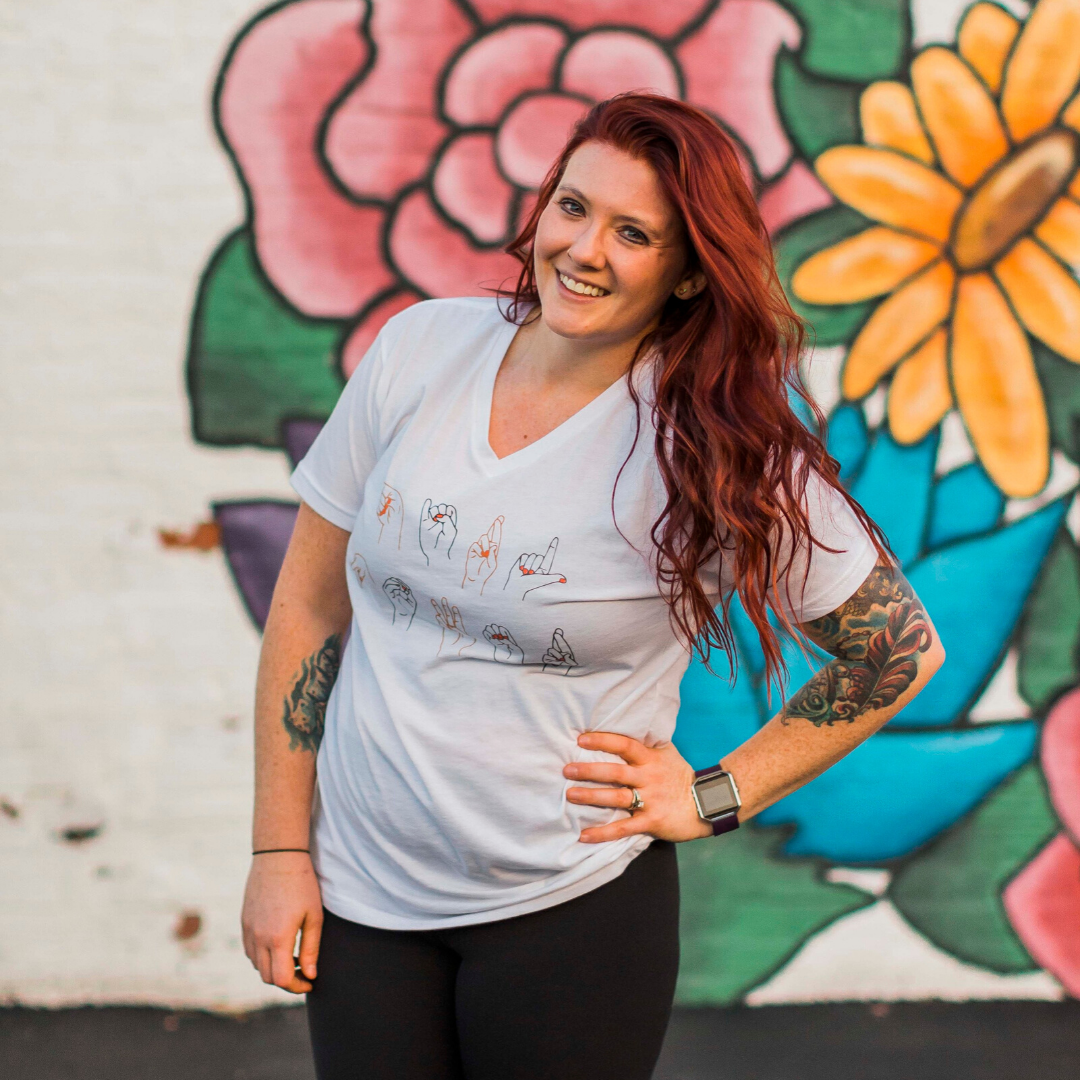 by Jordan Page, CPC, ELI-MP
May 12, 2020 12:35:19 PM • Reading time 2 minutes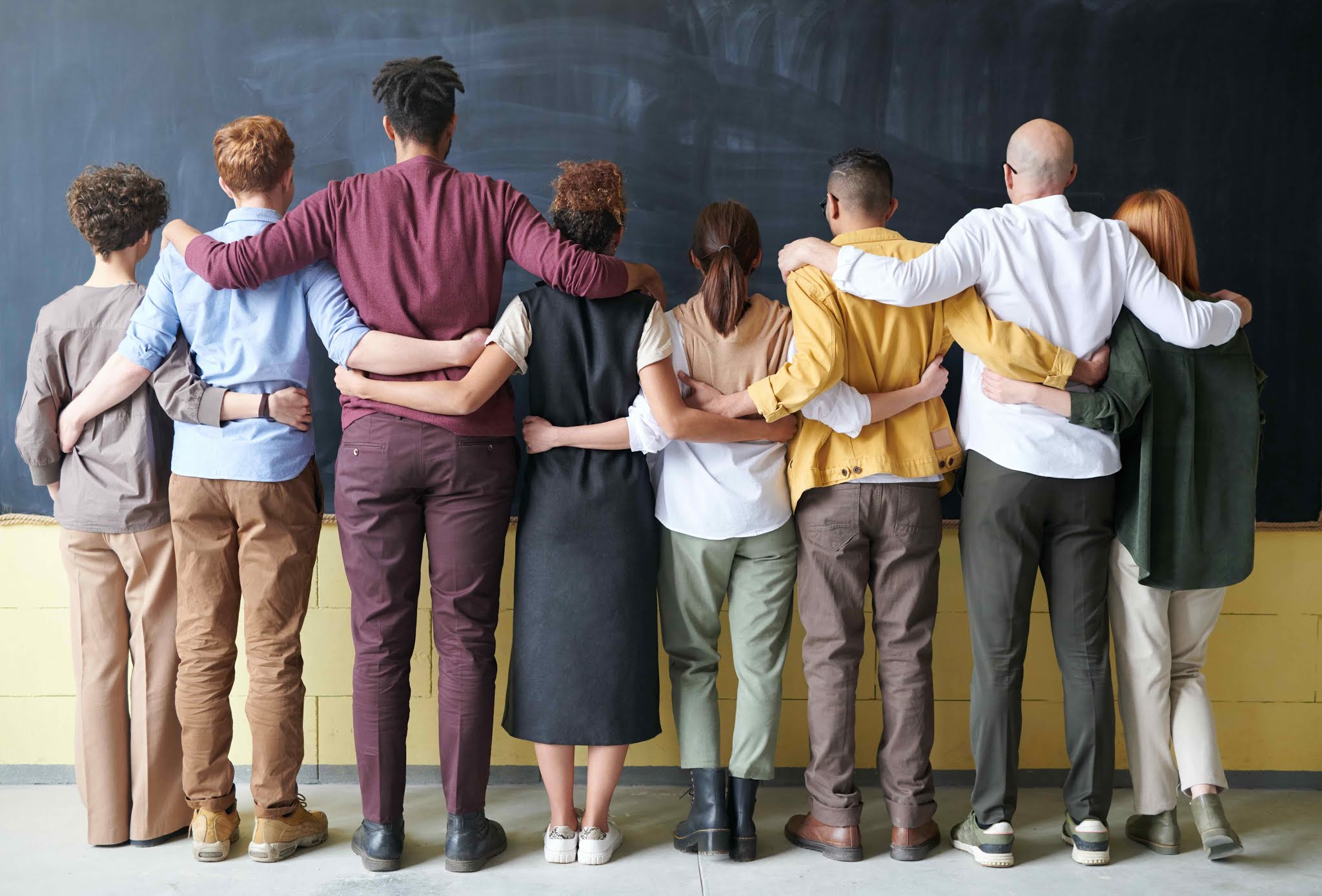 Imagine you invest the time, money, energy, and resources to attend coach training. You're all in. And then you're done.
You might be wondering, what does "done" even look like?
What do you do next? How do you keep your coaching skills and tools fresh in your mind when you begin to lose motivation?
Enter stage right: the iPEC Coach Community.
Your pool of certified coaching peers—the students who attended coach training before, during, and after you—continues to grow and is your most valuable resource.
Every day we see how powerful the support of the iPEC Coach Community is. It's so powerful, we even have our own Director of Community, Jenny Wiley, whose literal job is to create camaraderie, fellowship, and continued learning for our students and graduates.
I asked Jenny, Why is the Coach Community such a powerful resource?
"The thing I love the most about our Coach Community is that we're like a 'super brain' when it comes to anything coaching—whether you need some advice on how to network with prospective clients, you're looking for someone to help review your website updates, or even if you've just had a hard day and want someone to listen . . . just ask for what you need in the iPEC Community, and we've got you!"
The learning doesn't end after you complete your coach training. We as coaches are always bringing our curious coaching mindset to each problem (ahem, opportunity!) we get to solve and we love sharing our learnings and ideas with each other.
Our global community of nearly 15,000 coaches is full of those who have been where you are and are willing (and eager!) to help. They learned that in order to fully embody the ideals of a coach, you have to pass along what you learn.
As an iPEC student, you'll be in that space, too, and then you can pass along the coach community power to the coaches who come after you.
A recent example of this was when a coach, who became iPEC certified six years ago, shared a story within the Coach Community about a conversation she had just had with one of her former clients.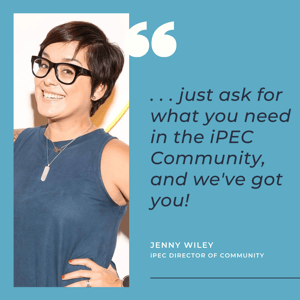 This coach had gotten to speak with a former client of hers—someone she had worked with when she was just starting out as a coach. And while this coach's skills were just budding at the time, her former client reflected that this coach had made a massive impact in her life and improved the trajectory of her healing journey.
Pleased and feeling rewarded by this feedback, the coach then popped into the iPEC Coach Community to not just share this great news, but to encourage her fellow coaches, reminding us all that, "The world needs you, Coach. At any level of experience. The world needs you, Coach!"
As you can see, the iPEC Coach Community is here for you.
Plus, we also host free webinars and interactive sessions with seasoned coaches who share their best advice on how to create a life and career you love using the coaching mindset tools.
So whether you're considering enrolling in the iPEC Coach Training program or you're about to complete it, know that you will soon become a part of a strong, ever-growing community of expert coaches that have your back.
---
Want to speak with an iPEC graduate about their experience after finishing their coach training program?