The Meaning of Your Thoughts: Understand the Past, Present, and Future through Your Thought Types
by Laura Abernathy
Jan 25, 2019 10:18:00 AM • Reading time 1 minute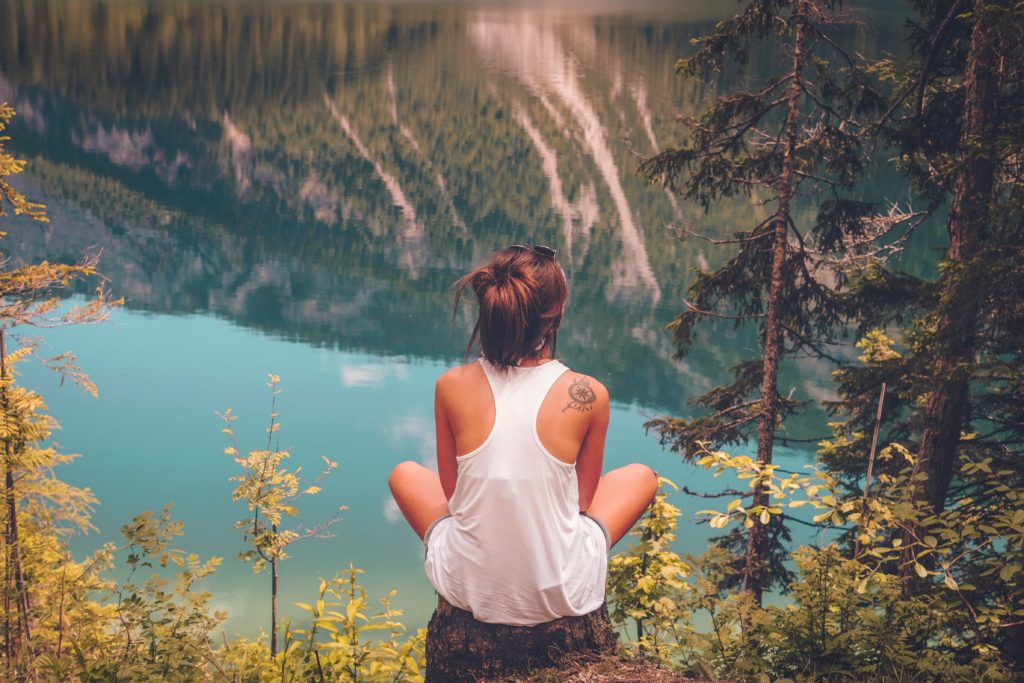 Written by Laura Abernathy
Previously published on One Idea Away | June 26, 2019
Can you hear that knock on the door of your heart? It's the Now with an insight to give you. With an answer to your urgent need. With an idea to solve that problem you're stressed about.
But that door doesn't get opened because your mind has you under a spell . . .

Waking Up is Hard to Do
I work with all kinds of people with different strengths, weaknesses, communication styles, emotional intelligence, and activity levels. By work, I mean one-to-one as a coach and in team groups while growing the Tree of Life Sanctuary.
I can say with confidence that while every single one of them's working on becoming their best self, all of them get frustrated with their mind. "It makes sense how our thoughts affect our life," many say to me, "and most of my thoughts come from places that are not me, but daaannng! They're so frustrating to manage!"
I raise my hand in testimony to them, offering validation because I've been there! These Divine Beings want the same thing I wanted when I was 18-years old. This was the age of my spiritual crisis.
I was overwhelmed with the immense sensitivity I had to people's pain and the pain of the world. My thoughts leaned toward suicide and I used unhealthy eating for comfort.
I wanted to understand how life worked and how to partner with it instead of being whipped around by it. I wanted to ride the wave of the life force instead of being swept under by the current. So, I tell them this: the first step is awareness of the patterns of human thought . . .