Energy Explorer Live Series
Wednesday, January 25, 2023
12:00 PM ET | 6:00 PM CEST
Energy Explorer Live Series
Wednesday, January 25, 2023
12:00 PM ET | 6:00 PM CEST
Create your path: How to blend information and intuition to make a big decision
with Anna Chen and Erica Midkiff

Wednesday, January 25 at 12:00 PM ET | 6:00 PM CEST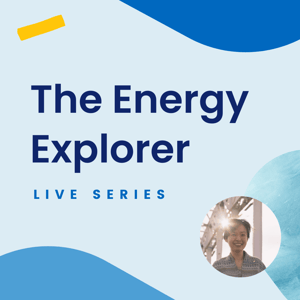 On the next episode of the Energy Explorer Live Series (on Wednesday, January 25 at 12:00 PM ET) you'll hear from Anna Chen, an iPEC graduate, Paris resident, and life purpose coach for Asian women.
Anna will talk with Erica Midkiff from the iPEC marketing team about:
How she knew it was time to switch jobs when she couldn't sleep on Sunday nights from stress
The desire to find a career she felt passionate about while being uncertain where that passion lay
The life purpose she uncovered when working with a coach
She'll also share the detailed process she used to compare coach training programs and choose the one that was right for her. Plus she'll talk about some ways her understanding of iPEC's 7 Levels of Energy has impacted her life since she went through the Coach Training Program in 2015.
Anna loves answering questions about iPEC and how she decided on a coach training program, so bring all your questions on Wednesday, January 25 at 12:00 PM ET | 6:00 PM CEST!
Use the form to the right to save your seat.
Register for the live webinar