Discover the Power of Core Energy Coaching™
Whether you decide to start your own coaching practice, bring coaching skills back to your organization, or focus on self-growth and personal development, the methods you apply will directly impact your potential to make a difference. While conventional techniques often produce short-term successes, a more transformative approach is essential to foster long-term results. Become an iPEC Coach and equip yourself with the tools and techniques to dig deep for underlying energy levels, break through limiting beliefs and fears, and help individuals create "choice" in how they think and feel.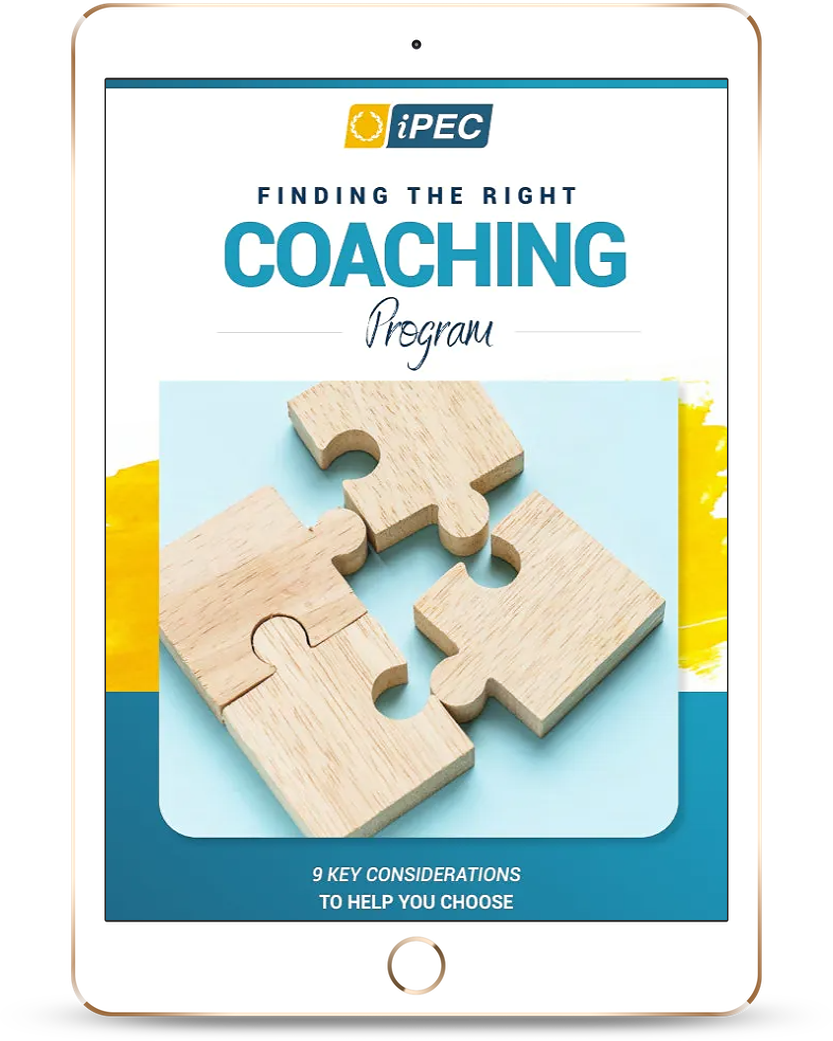 Receive actionable insights on how to select a coach training program that positions you for success.
Tap into All-Inclusive Coach Training and Support
Your goals, preferences, and learning needs are multidimensional so the coach training program you select should be, too. At iPEC, "all-inclusive" isn't just a word we use to describe a set of add-ons associated with your instruction and coursework; it's the very definition of our approach to supporting your needs. From a full span of curriculum modules, specialty focuses and certifications to business development assistance, peer networking, and research-backed assessment tools, your investment in an iPEC education is truly an all-inclusive one.
Phase 1: Core Energy Coaching™ & Energy Leadership™
Module I: Life & Leadership Potentials
Start your coach training education with an invigorating and inspiring three days of experiential live learning, where you'll be introduced to the Core Energy Coaching™ process.
Build transformational coaching skills that help you uncover your core belief systems and those of your clients, challenge perspectives, shift energy, and open up infinite possibilities for growth. Learn foundational coaching theory and application for guiding clients into clear next steps, helping them form well-thought plans and holding them accountable to the progress they seek.
In each live module classroom, you'll practice coaching techniques and receive constructive feedback. Instead of sitting through dull lectures or stale academic formats, you'll actually live the process and participate in the experience of a lifetime.
While you'll need to complete the entire coach training program to become certified, after Module I, you'll have enough skills to start accepting paying coaching clients or to initiate positive, sustainable shifts in your current work environment.
By completing Mod I, members of HRCI and SHRM are also eligible to receive continuing educations credits to maintain these professional designations.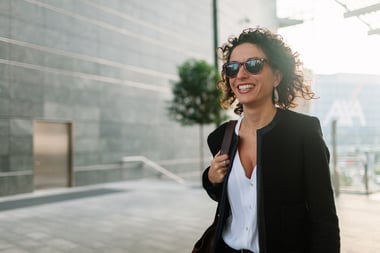 Post Module I Work: Application, Integration, & Enhancement (12 weeks)
Following Module 1, you will perform a combination of peer work, mentor coaching, webinars, required reading, and self-study assignments that specifically challenge you to apply what you've learned and expand your knowledge on key coaching topics.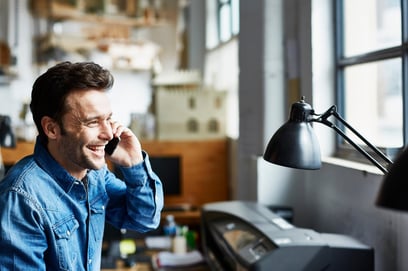 Module II: Core Transformation
Explore and challenge deep-seeded thoughts and emotional patterns. Build on the knowledge and skills acquired in Module I to assist your clients in ten main areas of life and create dynamic action plans that foster authentic change. Delve into the most common client concerns, questions, and issues you may encounter as a coach and master new and advanced coaching skills. By the end of this module, you'll be ready to select, develop, and practice your area of coaching specialization.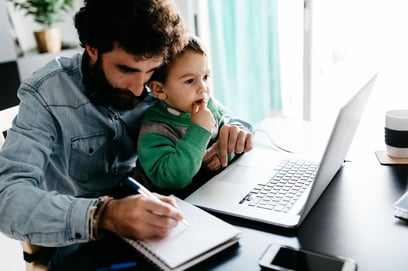 Post Module II Work: Application, Integration, & Coaching Specialization (12 weeks)
In addition to continuing work from Module II, access specialized knowledge, skills, and tools in one or more of the ten primary coaching fields: life, relationships, transitions, health and wellness, groups, small business and professionals, leadership, parents and teens, couples and sports performance. Apply your cumulative suite of knowledge and skills to develop expertise in your chosen area(s).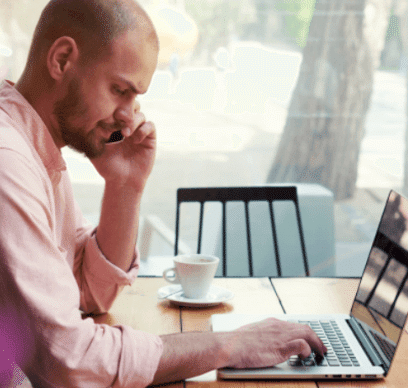 Module III: Breakthrough Coaching
Develop a strong understanding of core (near-causal) thinking and learn how to break through deep physical, emotional, psychological, and spiritual blocks to success. Attain the knowledge and skills to create sustainable, long-term change while continuing to hone your area of specialization. Leverage new, deeper opportunities to demonstrate life-changing empowerment and engagement skills within a variety of coaching settings.

Become proficient in administering the Energy Leadership™ Index (ELI), a groundbreaking assessment taken by over 60,000 people to date. Harness the ELI to identify the filters through which various individuals approach life and cultivate deep insights into their beliefs and blocks. ELI expertise facilitates rapid and enduring change and has helped a wide range of business executives, athletes, and everyday people unleash their inner potential.
Post Module III Work: Completion of Certification Requirements (4—8 weeks)
Complete your peer work, mentor coaching, webinars, required reading, e-workbooks, and self-study projects. After fulfilling and submitting all requirements, take a final exam to complete your certification process and earn the designation of Certified Professional Coach (CPC). Upon completion of your Energy Leadership debriefs, receive an additional certification as an Energy Leadership™ Index Master Practitioner (ELI-MP). Based on the strategies and coaching methodologies you've acquired through hundreds of training hours, you'll be fully prepared to move forward as a certified coach—and like 85% of our students, you may even have paying clients already in place.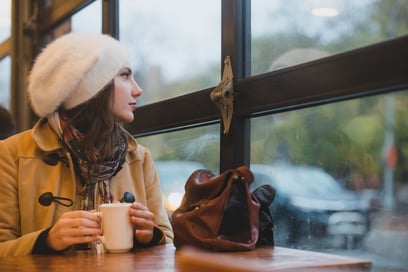 Advanced Training
As you seek to achieve even deeper and more precise development as a certified professional coach, you'll position yourself at the highest level in the industry with your third certification in one of four niche tracks. COR.E Dynamics™ utilizes a proprietary process to give you the competitive advantage of mastering world-class coaching skills so you can raise individual energy levels and maximize performance.
You will have access to all four below tracks. Included in your tuition is one track for your COR.E Dynamics certification (you may add additional certifications for a nominal fee).
Leadership Track
Performance Track
Transitions Track
Wellbeing Track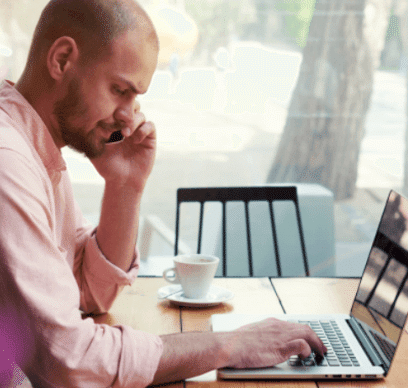 Coursework: Completion of Certification Requirements (approximately 3 months)
Once you've completed COR.E Dynamics, you'll gain access to even more resources, including hundreds of predesigned client exercises and assignments, special coach privileges on the SCOPE™ mobile app to view your clients' assessments, advanced learning opportunities, marketing materials, and access to the exclusive One Idea Away publishing platform.

One Idea Away brings together a community of people who want to live a more mindful, conscious life. In this collaborative space, you'll have the opportunity to share transformative articles, videos, and podcasts with a cultivated audience of over 45,000 unique viewers per month (and growing)! Readers get coach-based information that they might not find elsewhere—and you'll have the opportunity to put yourself in front of an audience quickly and establish yourself as an expert in your field.

You'll also gain access to live monthly Q&A webinars where you'll have the opportunity to earn up to 12 Continuing Coach Education units per year to maintain your (optional) credential with the International Coach Federation (ICF).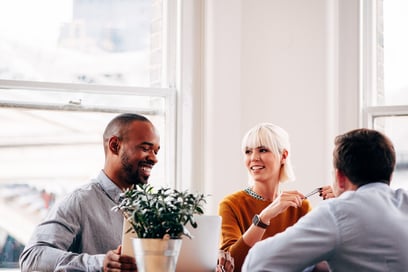 Completion & Beyond
Coaching is a way of being, and our students are dedicated, lifelong learners who have asked for ongoing learning opportunities.
Your access to our content, the Hub student portal, specialty track training, and coach community is guaranteed for life. And not only that—graduates who participate in iPEC's monthly educational webinars (included) can receive Continuing Coach Education Units (CCEUs) towards ICF credentialing.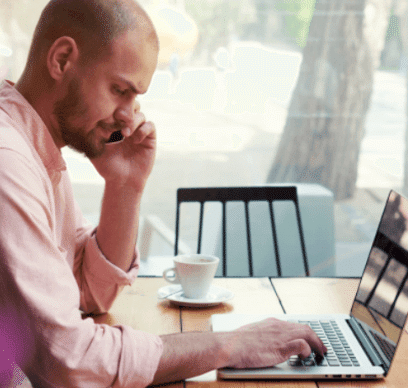 Coaching Specialty Tracks: Choose Your Own Future
Our specialty courses are in addition to our core curriculum and are designed to help you connect with your ideal client, faster.
Here you will receive continual access to iPEC's online student portal, the Hub, where all specialty course material is accessible to you around the clock. Streamline your success with one specialty focus, or retrieve the content whenever and wherever you choose.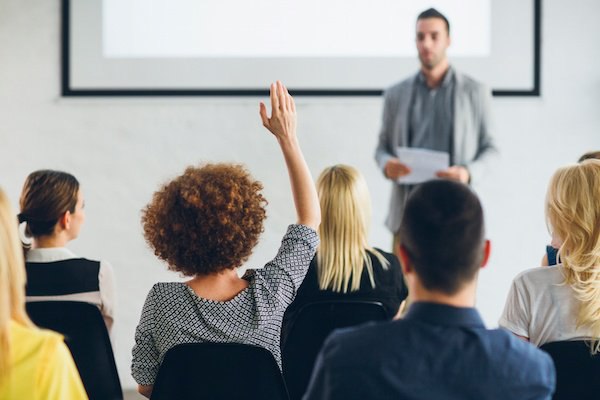 Supporting Your Success
When you enroll with iPEC, you also get access to numerous business, professional, and personal development resources. We want you to succeed, so we provide a complete roadmap and the tools you'll need so you can design and build a successful YOU.
Success Coach
This program gives you the clarity and confidence to move forward once your coach training is complete. It prepares you for coaching success—however you define it—through the application of iPEC's coaching tools and principles. You'll benefit from three 30-minute, one-on-one sessions with a dedicated Success Coach, as well as a private forum where you can connect with other students and share your experiences.
Quick Start
To assist with launching your coaching business and getting your first clients, you have the opportunity to participate in the Quick Start program. From choosing a specialty, creating your own packages and setting your prices, to developing your marketing message, networking approach, and website, you'll learn how to leverage your style and inspire people to take action.
iPEC's 9 Key Considerations
With over 200 training schools operating within the U.S., it can be challenging to figure out which one is the best fit for you. To assist you on your way, we've prepared an easy guide that's designed to help you consider the right factors so you can make the most informed decision.
FREE
What is the training school's underlying philosophy?
How does the school deliver training?
Does the school offer specialized training?
Does the school provide business development training to help you build your practice?
Is the school an accredited institution? What is its reputation and track record?
Who are the school's instructors and what is their background?
How long will it take to complete the program?
Where is the coach training school located?
How much does the program cost and what's included in the price?
ICF-Accredited Coach Training Program
Enroll in the complete iPEC Coach Certification Program to secure all of the instruction, tools and support you need to become a successful coach and business owner (without any surprise costs or hidden fees).
USA $13,995 USD
Canada: $17,801.64 CAD
UK: £11,080.19 +VAT
EU Countries: €13,087.07 +VAT
Singapore $19,341.09 SGD
UAE: dh51,361.65
3 intensive, three-day, live training experiences
200 ICF Accredited Training hours (With an additional 120 hours available)
Convenient webinars, e-workbooks and self-study assignments
Earn three certifications:
Certified Professional Coach (CPC)
Energy Leadership Index™ Master Practitioner (ELI-MP)
COR.E Dynamics Specialist

Access to coaching system to use with your clients, including exercises and workbooks
Business development and marketing training
3 sessions with a Success Coach
6 sessions of one-to-one skill development with a supportive Mentor Coach
Give and receive deep and transformative peer coaching
Unlimited, lifetime access to iPEC's Coach Community network and online student portal, The Hub
Exclusive training on and access to two research-backed coaching assessment tools
ELI Assessment
SCOPE Mobile App
Life & Leadership Potentials Training
If you're looking to change your perspective, your professional outlook or your life, immerse yourself in iPEC's unique Core Energy Coaching™ methodology for an entire three-day experience. This live training program is designed to help you awaken your potential and have a profound impact on the people with whom you live and work.
USD USA $2,495 USD
Canada: $3,173.64 CAD
UK: £1,975.35 +VAT
EU Countries: €2,333.14 +VAT
Singapore $3,448.09 SGD
UAE dh9,156.65
3-day, 30-hour intensive program
Lets you experience firsthand the personal transformation that master coaches help their clients achieve
Focuses on 30 core coaching skills that you can implement right away
Identifies the Big Four Energy Blocks as well as proven techniques and strategies for overcoming these and other obstacles to success
Equips you to recognize the seven distinct levels that are the key to understanding why everyone thinks and acts the way they do – in life and within the workplace
Has been attended by people from companies such as IKEA, NASA and the United States Coast Guard