87% of iPEC students graduate with a paying client! Hear more from iPEC grad Mica Diamond about the return on her investment in coach training.
"Within a year of graduating from iPEC I'd made back all of the money I put in from my investment, and then some! Explore iPEC. You won't be sorry! It was the most wonderful investment in myself and my career. I say GO FOR IT!"
Get the Best Value for Your Investment
Whether you're here to start a coaching business or advance your career, you'll want a coach training program that speaks to your integrity. As a coach or coach-centric leader, you're going to help people make big decisions that impact the rest of their lives and careers—so it's important to choose a program that doesn't just get you some training. Instead, you're going to want a program that gets you deeply comprehensive training.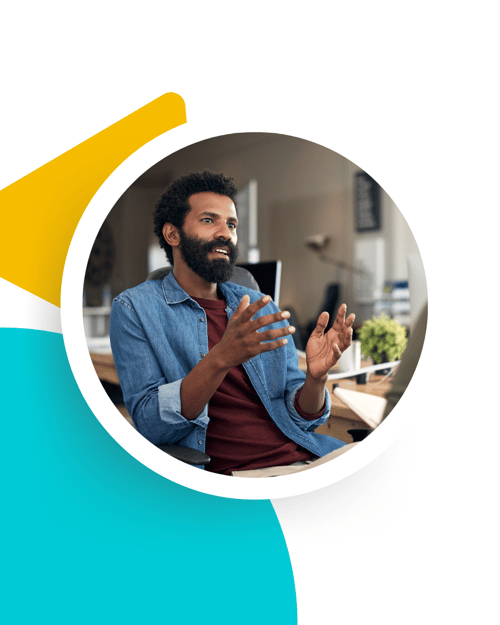 When you choose a quality program, you'll see a faster return on your investment.
If your dream is having your own coaching practice, you can start working with paying clients right after Module I to earn income. If you're here to advance your career, you can immediately use the skills you learn to get noticed within your organization and position yourself for that great promotion.
Money shouldn't be the thing that stops you from making your dreams a reality, and we're here to help.
At iPEC, reduce your tuition by enrolling early, completing coursework ahead of time, or taking advantage of time-sensitive tuition reductions and payment options. We've helped thousands of students find a payment option that fits so they could start changing their own life and the lives of others as soon as possible.
One Program = Three Certifications
We've been listening to our students, accrediting bodies within the coaching industry, and watching the needs of an ever-changing business world for 20+ years to ensure our program stays cutting edge and evolves to include everything you'll need to succeed.
200 hours of ICF-accredited world-class coach training program hours and practicum. 120 contact training hours are optional add-ons available by way of three additional COR.E Dynamics niches to reach a total of 320 contact Training Hours.


Three distinct certifications: Certified Professional Coach, ELI Master Practitioner and COR.E Dynamics


Six 1-1 sessions with your dedicated Mentor Coach


Three 1-1 sessions with a Success Coach


Peer coaching sessions


40 hours of on-demand, niche-specific training inside the COR.E Dynamics™ program, in one of four areas of specialization


Ongoing monthly webinars hosted by an iPEC Trainer
Hands-on practice as you learn


Learn to use our proprietary SCOPE™ mobile app for real-time energy check-ins with those you work with


A massive resource library, fully stocked with specialized tools, templates, wisdom, and ready-made materials for you to use


A supportive, collaborative global community with lifetime access to resources, grads, and tools.


Access to continuing education on COR.E Dynamics™ and Energy Leadership™


Business building tools such as assessments, apps, and resources that set you up for success as you start your coaching practice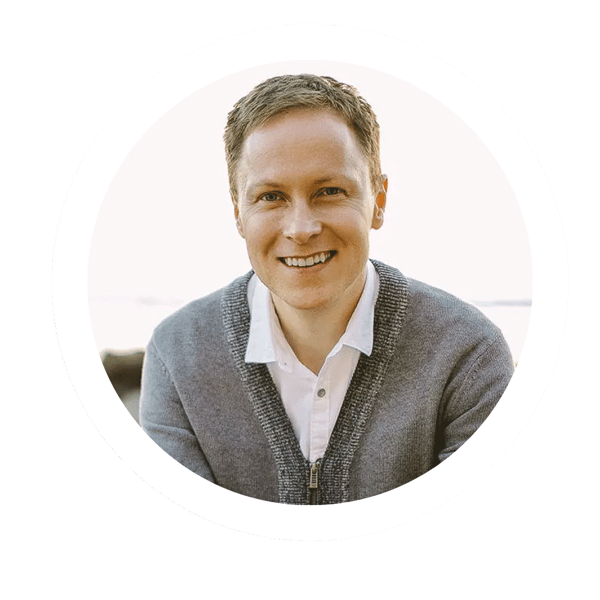 "I attended iPEC's training because it's the best. Now I have my own coaching business and moved to beautiful Switzerland, living the life I always wanted."
— Atilla A., iPEC Graduate
Flexible payment options to fit any budget
You may also qualify for additional promotions or reductions, in addition to the payment options below! Talk with our admissions team to explore your options and take advantage of maximum savings.
*In some cases tuition may be subject to VAT/sales tax
Explore additional ways to afford tuition, including:
Employer-sponsored professional development funds
Start taking paying clients and earn income as a coach while going through the program
Student loan options (not available in all countries)
VA Chapter 31 Vocational Rehabilitation

Our students have gotten creative! Talk to a team member to explore what's possible when you say "Yes!" to your future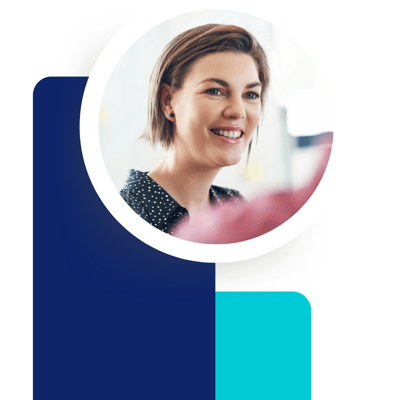 Start Earning Right Away
Whether you want to start your own business or advance your career in your current field of employment, you can start applying what you learn to increase your financial well-being right after Module I.
Bring a Guest
Invite one complimentary guest to join you at your first module of coach training. This might be someone you know who's excited about coaching or a coworker who's inspired to support the new culture shift in your workplace. (Pro-tip: this could also be your first coaching client or your boss!) Talk to us to find out how other students have leveraged their guest spot to create a true win-win opportunity.
Guest must submit application
Guests must be fully enrolled no later than 72 hours prior to class start
Guest must attend all three days of Module I and commit to being fully engaged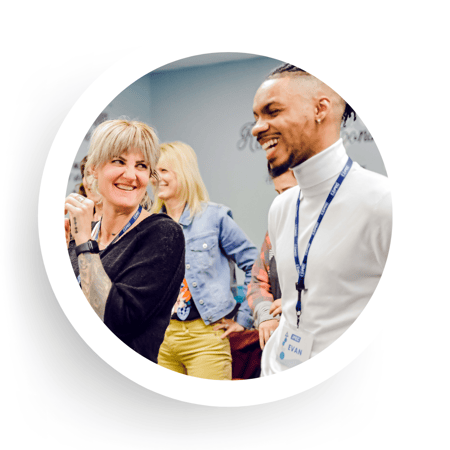 Questions to think about when choosing a coach training program
---
The International Coaching Federation (ICF) is the most influential and independent accrediting body of the coaching world. iPEC meets or exceeds the requirements for Level 2 accreditation with the International Coach Federation ( ICF)—so you know you're getting the highest-quality training. Not all accredited programs are created equally.
Please click here to review ICF FAQs on their website.
---
In your coach training journey with iPEC, you have the ability to earn up to 320 ICF-accredited training hours.
The baseline number of training hours an ICF accredited school must offer is only 60 for the entry-level accreditation.
As a comparison, iPEC Coaches receive 160 training hours during their first two certifications (CPC & ELI-MP). Since our coaches certify at the beginning PCC skill Level, once an iPEC Certified Coach has logged 500+ hours of coaching as specified by the ICF, they have everything they need to apply for an ICF PCC Credential.
Additionally, our coaches receive 40 hours of COR.E Dynamics training with their third certification, bringing their total to 200 training contact hours which meets the training requirements for the MCC credential. Once a coach has logged 2500+ hours of coaching as specified by the ICF, and received mentoring from an MCC Credentialed coach, they may submit their application for MCC. An additional 120 contact training hours are optional add-ons available by way of three additional COR.E Dynamics Courses to reach 320 contact Training Hours.
Compare the amount-per-hour value! For each school you're researching, calculate how much you'll be paying per hour of training by dividing the total tuition by the number of training hours. Beyond logical calculations, why would you prioritize a school with more training hours? Because it speaks to your integrity. As a coach, you help people make important decisions that have a huge impact on the rest of their lives! To become the best coach possible, you want a school that doesn't just provide some training, but one that provides deeply comprehensive training.
---
Some programs charge extra for things like textbooks, software, and other course materials. And there are others that require you to hire your own mentor coach, which can cost A LOT more on top of tuition. At iPEC, everything you need in order to become a certified coach is covered in the cost of your tuition! We even provide a mentor coach for your skill development AND a success coach to coach you towards success, whatever that looks like for you.
---
A coaching certification can enhance any career and can be applied to any industry. Take Human Resources, for example: a certification specifically from iPEC is shown to raise HR salaries by about 28%. For entrepreneurs, iPEC includes free business development training—87% of iPEC students graduate with a paying client! In fact, many students start taking their first paying client after the first training weekend.

Perhaps the most important ROI to consider is how you are transformed through coach training. iPEC's focus is on helping you transform as a person while learning how to coach, so you're the best, most fulfilled version of yourself, AND someone people really want to work with and refer their network to because you walk your talk. iPEC even includes a success coach as part of your tuition to help you get the most out of your certification.
---
At iPEC, you can save money by enrolling early, completing coursework ahead of time, or paying in one lump sum. We also have interest-free monthly payment plans, as well as loan* and tuition assistance options! And since you can start working with clients right after Module I, many students start earning income ASAP. If this is the program for you, we usually have a payment option that fits your unique situation so that you can start changing your life, and the lives of others, as soon as possible.

*Available only to US residents
"iPEC set me on a path toward my desired future. iPEC taught me how to become the person I truly wanted to be, how to have confidence in myself and my future as a coach, and how to take the first steps toward my coaching career. Not only do I use my iPEC training in my coaching, but I use it in my life."
"I feel like I've rediscovered myself and have the tools to live an empowered life. This feels AWESOME!"
"My iPEC experience was life-changing. Not only have I learned the skills I needed to become a great coach, I grew and changed as a human being as well. I am incredibly grateful for the experience and the people I have met through this amazing journey!"