Bruce D Schneider's Energy Leadership book connects you to your ambitions and your ability to achieve them.
Want a deeper understanding of iPEC's Energy Leadership™ and Core Energy Coaching™ principles taught in the Coach Training Program?
Grab your copy of Energy Leadership: The 7 Level Framework for Mastery in Life and Business, written by renowned coach and founder of iPEC, Bruce D Schneider.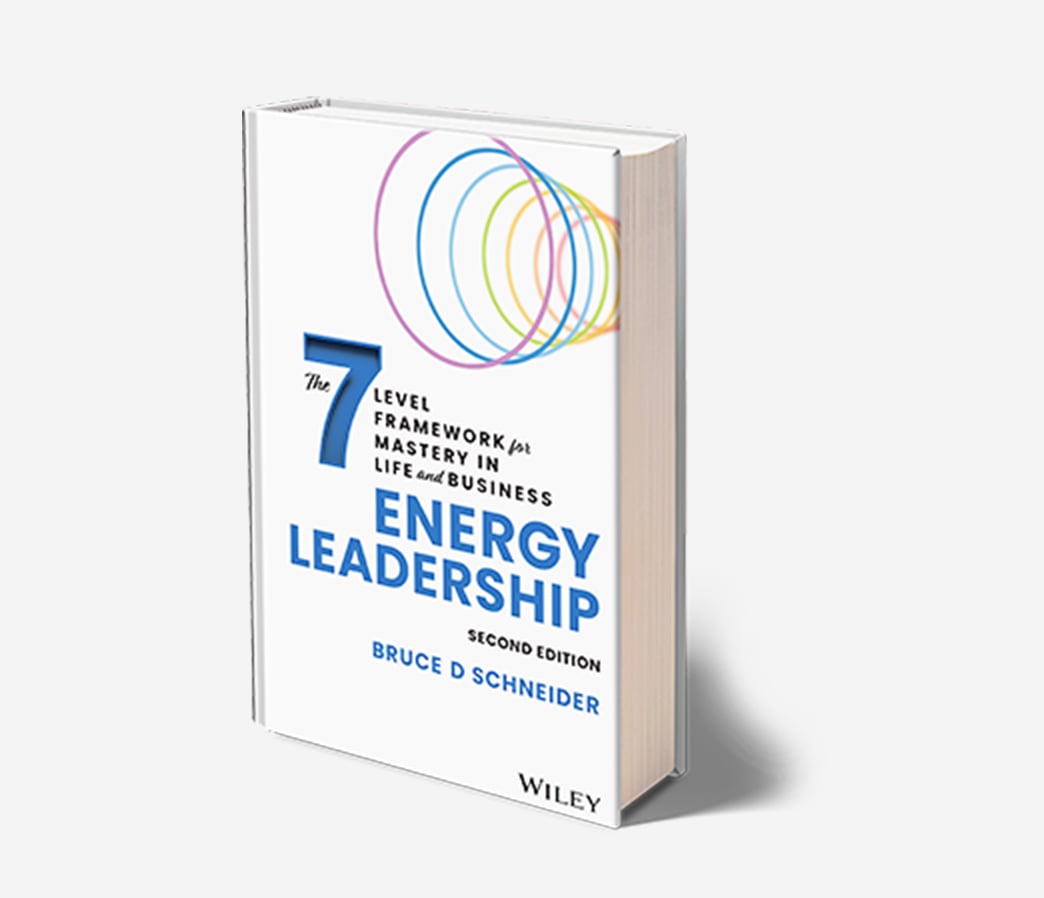 In this book, you'll learn how to:
Recognize the 7 Levels of Energy that are the key to understanding why everyone thinks and acts the way they do
Achieve peak performance by exploring the 6 factors that influence your energy and specific techniques that shift energy in the moment
Identify what blocks and diminishes your energy and discover proven strategies for overcoming these and other obstacles to success
Become more powerful and effective in all aspects of your life
Motivate yourself and others to reach their full potential
Energy Leadership's first edition is rated 4.6/5 stars on Amazon and the second edition builds on the first—now featuring exclusive content once available only to participants in iPEC's advanced Coach Training Program.
Unleash your potential and explore the concepts you'll master when you attend iPEC, the most comprehensive Coach Training Program anywhere.

Hear What Others Have to Say
"Energy Leadership is one of the rare books that help humanity take a leap forward in our fundamental understanding of how we co-exist as a people. At its core, it helped me deepen my understanding of who I am—and more importantly—who I can be in relation to others. I highly recommend it to all who want to invest in themselves—and others."
- Allison Abraka
HUMAN RESOURCES LEAD AT GOOGLE
"Energy Leadership gave me the superpower of a greater understanding of myself and others. I no longer view situations as 'problems' in rigid black and white, but now see many opportunities in bright technicolor. I feel like Dorothy when she landed in Oz. I wholeheartedly believe that on the other side of reading this book, I am a more empathetic, positive, and encouraging manager for my team, my clients, and also my friends and family."
-Matty May