Choosing a coaching niche is a great way to establish your expertise, be memorable in the minds of the people you most want to work with, and become a go-to coach in your area of specialty or within your career.

Life Coaching
Help clients identify their dreams, recognize what's standing in their way, navigate transitions, and create happier, more passion-filled lives.

Support clients as they develop healthier habits and lifestyles, whether they're adjusting after an illness or navigating specific health goals.

Coach accomplished executives to recognize and shift common stress factors, energy drains, and challenges among organizational leaders.

Powerfully support the success of anyone whose life and work involves performances—including leaders, performing artists, professors, and sales professionals alike.
Program Overview
Be an expert in your field with your Specialist certification. There are two phases to iPEC's Coach Training Program, which we like to think of as your undergraduate and graduate level training.
Phase One
In Phase One, you'll be immersed in the transformative Core Energy Coaching™ curriculum over the course of three live modules, plus the ins and outs of Energy Leadership™ and how it supports deeper shifts in consciousness.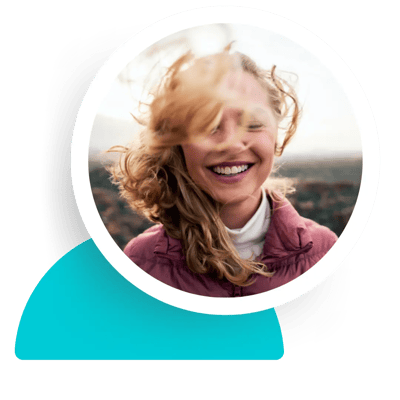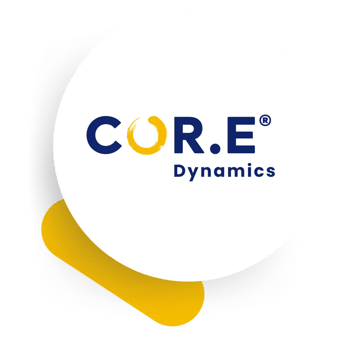 Phase Two
In Phase Two, through the COR.E Dynamics™ curriculum, you'll dive even deeper into Core Energy Coaching™ and learn to maximize performance.
Choose from four specialized tracks and earn your third certification as a COR.E Dynamics™ Specialist in your chosen niche. Plus, learn to use our proprietary SCOPE™ app for real-time energy check-ins with those you work with at any time.
Some coaches complete the program in about 30 days, while others take time to integrate the learning every step of the way and find that 3-4 months is a more comfortable pace. You get to choose what's right for you!
Earn your third iPEC certification as a COR.E Dynamics™ Specialist in one of four niches, at your own pace, and establish yourself as an industry leader.
A Peek Inside the COR.E Dynamics™ Philosophy
You may be curious: how does a COR.E Dynamics™ Specialist actually help a client move forward?
For an athlete, waiting on the sidelines isn't optimal.
For an executive, dodging a corporate downturn isn't feasible.
For a patient, ignoring a healthy lifestyle isn't sustainable.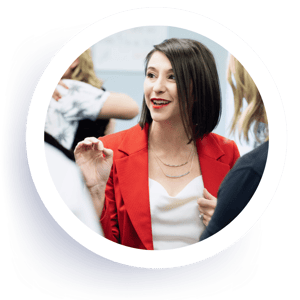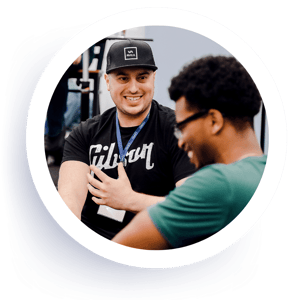 But this is where COR.E Dynamics™ turns "what isn't" into "what is."
What is possible despite high-pressure obstacles or challenges?
What is possible in light of the need for high-stakes solutions?
What is possible when we set aside uncertainty and trust the process?
Build the skills to help others "show up" when it matters most—and with great expediency. We'll teach you, the coach, how to set the pace—so you can help your clients or teams move through blocks, tap into their own potential, and reach new levels of success.

10 COR.E Disciplines of High Potential and Performance
This framework explores how to operate using one's own personal success formula with 10 cumulative benchmarks. When used consistently, things like effortless awareness, powerful results, and empowered autonomy become the new norm—a new way of being, if you will—for you and your clients or teams.

6 Key Influencers That Help Us Understand and Shift Energy
Influencers have an impact on our energy. Some are external and others are internal—and you'll learn how to keep all six influencers in check to balance performance, optimize everyday experiences, and navigate tough challenges.

A Barometer to Measure Energy In-the-Moment and On-the-Go
The SCOPE™ assessment app is a unique tool that helps clients measure their level of engagement and enthusiasm regarding a specific outcome or task, before they act. Think of it as your digital sidekick that helps you and your clients choose your next move with intention, and increase your odds of achieving the outcome you truly want.
You'll also receive access to:
Over 200 downloadable, ready-made assignments and exercises you can use with those you work with
Sample scripts and templated content you can freely use in your work as a coach
Customizable presentations to help you look (and feel!) like the confident, credible coach you are
Still in decision mode about coach training?
The decision to invest in coach training is a big (and exciting!) one, so you want to make sure you're making a wise investment. We want that for you, too.
Download our free guide and feel confident you're investing wisely in your future.
Choose the version that best matches your goals: