D. Luke Iorio - iPEC President | Uncertainty | change | choice | education | finding purpose | intentions | leadership | new perspective | possibilities | power of choice | self-improvement
I was just reading an article by Ben Johnson entitled, "Helping Students Deal with Uncertainty in the Classroom" and couldn't help but think about how most adults handle uncertainty.
Coaching and Coach Training | Current Affairs | Energy Leadership | Life Potentials | Upcoming Events & Workshops | Weblogs | achievement | attitude | become a coach | change | coaching | coaching skills | finding purpose | life coach | life coaching | new perspective | personal achievement | possibilities | success | values | workforce engagement
Coaching now is a billion dollar industry. The coaching industry has seen tremendous growth. Between 25 to 40 percent of Fortune 500 companies use executive coaches, as reported in a recent survey by The Hay Group, an International Human Resources consultancy. Coaches are hired by Fortune 1000 companies, in schools, in all departments of government, health clubs, non-profits and more to achieve success. More and more people are choosing to become certified professional coaches or learn coaching skills for use in their everyday lives and careers. Today, let's answer the questions "Why?" and "Why now?"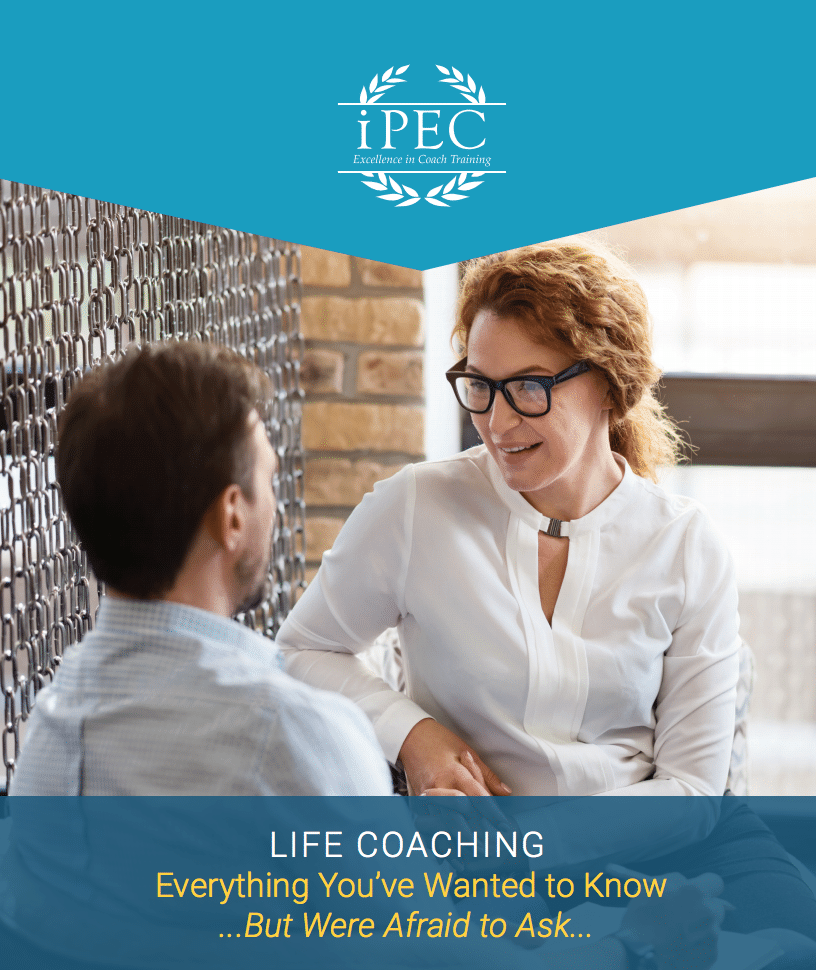 LIFE COACHING: Everything You've Wanted to Know (But Were Afraid to Ask)
Subscribe to the iPEC Blog and discover how you can help people make profound and lasting shifts in their lives.
Business Development | Coaching and Coach Training | Current Affairs | HR | Law of Being | Life Potentials | Training Programs | Upcoming Events & Workshops | accountant | attorney | change | chiropractor | coach | coach training | financial advisor | network marketing | sales | therapist
Our "guest" blogger this week is Liz Fisch, Vice President of iPEC. Liz is currently busy working on the development of iPEC's niche-specific Leadership and Life Potentials training. These exciting programs teach coaching skills and philosophies customized to the needs and situations of people in a wide range of professions, ranging from human resource professionals to financial advisors, accountants, attorneys, direct sellers/network marketers, therapists, chiropractors, and more. Change and Choice are two words that certainly represent iPEC.