choice | coaching | iPEC | new perspective
March 6, 2020 iPEC's mission is to "raise the consciousness of the world, one person at a time." This sounds like a large feat, and we are using every opportunity, every day, to see this intention manifest in the world. One of the ways we bring this intention into fruition is through our coach training program. Other ways include coaching, events, writing articles to share on our Learning Center, interviewing influencers, and doing our best to provide as much value as possible to you. Because you are the reason we strive to raise the consciousness of the world. You are the one person that can and will make a difference. Finding and living your purpose is what will ultimately change the world. That's why we are excited to announce our newest LIVE streaming series! Hosted by iPEC President, Luke Iorio, and other iPEC team members, the Energy Explorer Live Series will highlight people who are using their talents, drive, and highest selves in order to live their purpose. You'll get to hear about the head and the heart, the structure and the balance, the creativity and the freedom, to help you create the life of your dreams. You'll hear from graduates of our coach training program, authors, speakers, and all-around inspiring human beings. Bring your questions, curiosity, and your favorite note-taking tools because there will be lots of learning happening on these livecasts! Tune in live to ask questions and share your "ah-ha" moments with others on the livecast. We'll see you there!
D. Luke Iorio - iPEC President | attitude | change | choice | creativity | opportunity
The most difficult part of writing is drafting the first sentence. Believe it or not, those eleven words you just read took about fifteen minutes to put together. Oh, I knew what I wanted to write about. I had my plan as to where this blog was going, but I needed to think of a powerful first line to capture your attention – the perfect start that would inspire you to continue on to the next sentence. And the one after that, and the one after that, and so on. But how could writing eleven words take so long? Basically, I was thinking about it too much. I couldn't make a decision because I was thinking and not creating.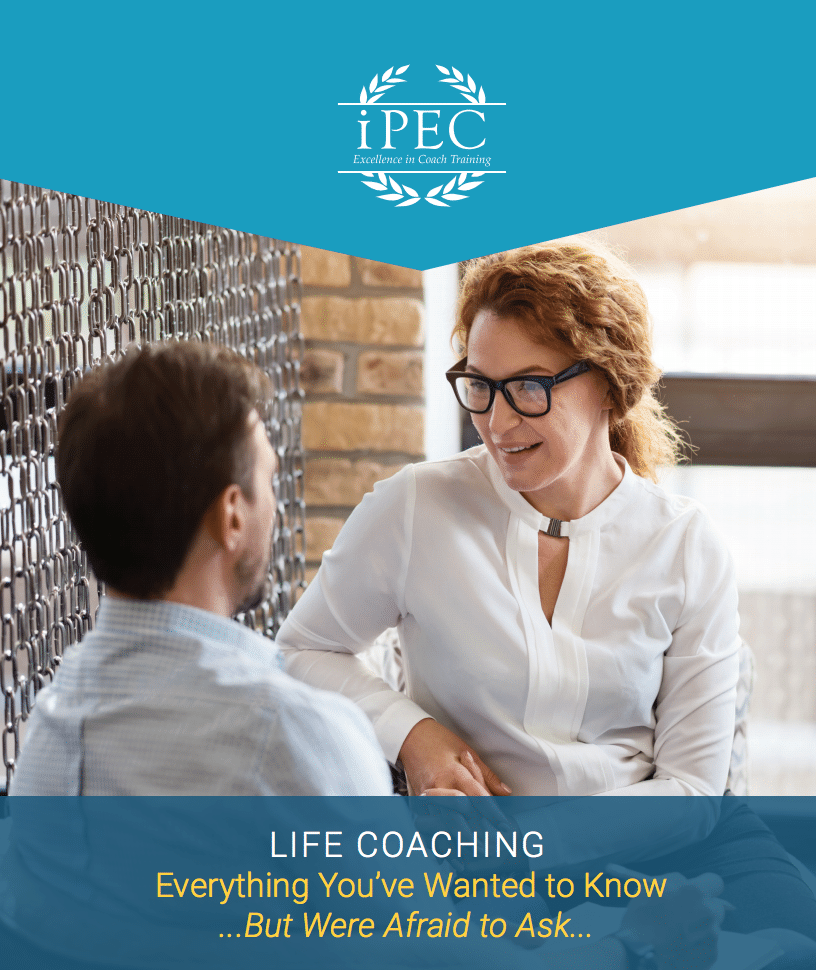 LIFE COACHING: Everything You've Wanted to Know (But Were Afraid to Ask)
Subscribe to the iPEC Blog and discover how you can help people make profound and lasting shifts in their lives.
D. Luke Iorio - iPEC President | change | choice | intentions | judging others | new perspective | opportunity | possibilities | power of choice
There are many definitions of the ego, but the most common one is the sense of self, as opposed to another person or something outside yourself. The challenge has become that the ego has taken a slightly different form. Instead of just a sense of self, it has become a sense of self as superior to people and situations around you. So it has become more of a self-worth, than a self-identification. We've moved from ego to ego trip!
Bruce D Schneider - iPEC Founder | Law of Being | choice | consciousness | expectations | intentions | new perspective | reframing | self-improvement
Whether you realize it or not, experiencing Love is all you really want. Money, treasures, even good health and better relationships are all things you think that you need. But they are only strategies - means, not ends.