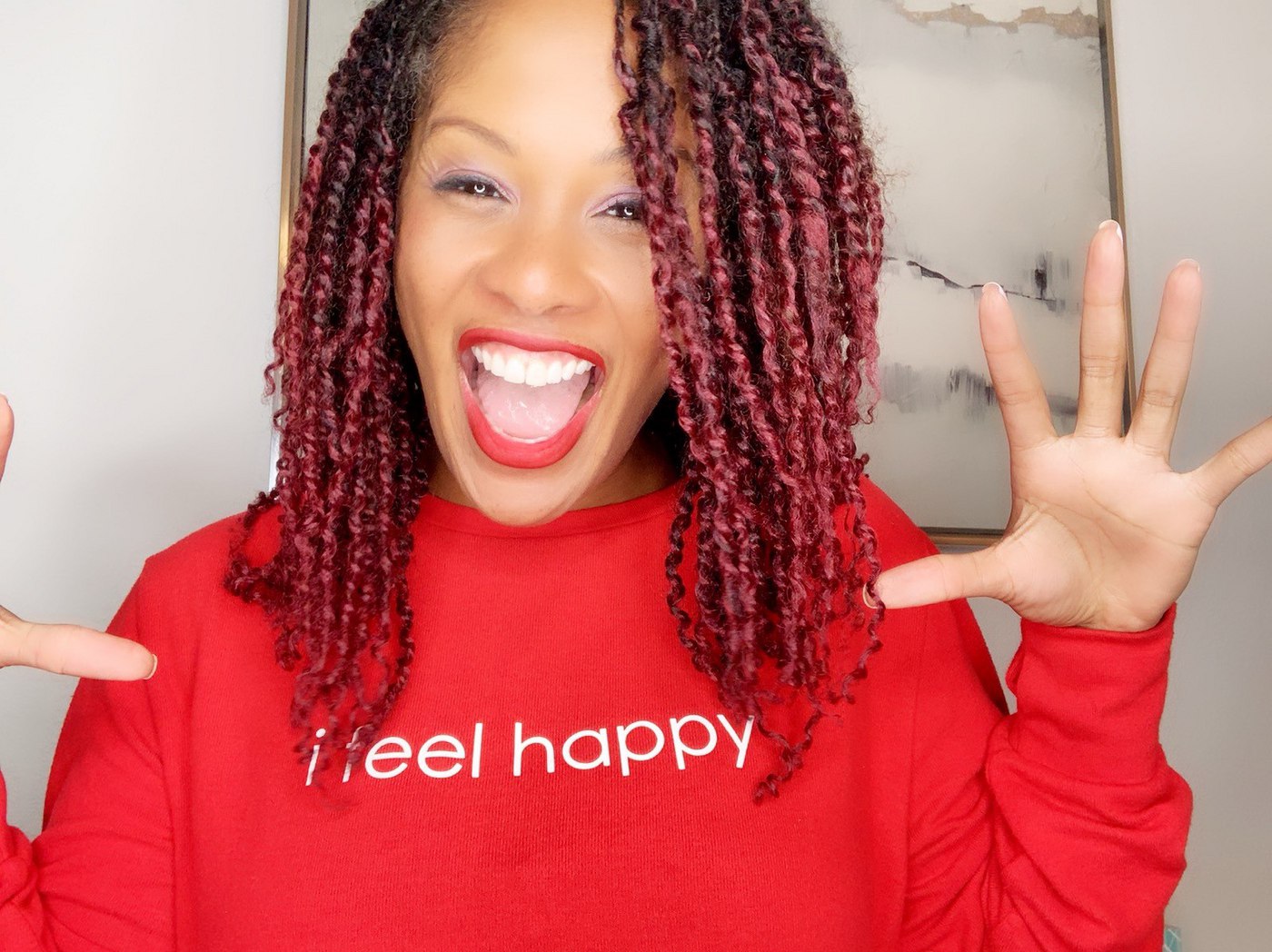 Meet Lead Trainer, Bridgette Simmonds!
The lights are dim, the stage is set, and somewhere nearby, Bridgette Simmonds is priming for Go time! She scans her playlist for something upbeat, then cranks up the volume—getting lost in the rhythm for a few minutes. Lights… camera …action! She enters the training room exuding radiance, vitality, and enthusiasm.
"Everything I do is to ensure the joy meter is turned up," Bridgette said. "Connecting with others to share our human experience without the weightiness of things that don't matter, that's my greatest joy."

As a child, Bridgette set her sights on becoming a teacher while her dad wanted her to be a doctor, oftentimes calling her Dr. Bridgette Simmonds. While attending college, doing her undergraduate studies in pre-med biology, Bridgette cut her hand and had to be rushed to the hospital. During that fateful ride, she fainted at the sight of her own blood. It was the attending physician who suggested, perhaps a medical career wasn't in the cards for her.

"My mom gave me a book, To Be Told: Know Your Story, Shape Your Future," Bridgette shared. "The author says pay attention to common threads. People were always wanting to talk to me and telling me they felt better afterwards."

Bridgette received her degree in Business Marketing from the University of South Florida and a Masters in Psychotherapy from Argosy University. Her professional background spans 15 years managing business development, sales, and marketing for large Fortune 500 financial services corporations.

"The 2008 Real Estate bubble burst and I was laid off. That really humbled me," Bridgette shared. "I signed up for the iPEC Coach Training Program and immediately felt coaching was more me than psychotherapy."

Bridgette became an iPEC Professional Certified Coach and Lead Trainer.

"An attendee goes through a very real personal transformation during the iPEC Coach Training Program." Bridgette continued with a smile, "It's the secret sauce. Students enroll to learn how to coach. The sweetest, most powerful surprise is that you come out of training, the most powerful person. You're no longer the same individual. Your entire spirit gets shifted and lifted as a result."

In Bridgette's private coaching practice, Bridgette the Go Coach, she has worked extensively with physicians, Fortune 500 executives, entrepreneurs, and solo-preneurs. Currently, she partners with coaches and entrepreneurs to make the bold leap from the corporate world into their own thriving and prosperous coaching businesses using her most popular group and online programs—Jumpstart My Coaching Practice and Vision Board Workshop in a Box.

When asked what others might be surprised to learn about her, Bridgette responds with a smile, "I'm an open book, a prankster who loves scaring people! And twice, I've tried out for American Idol."

Bridgette Simmonds loves to travel the world. Once a year she picks somewhere new and plans a trip there. She resides in Florida where she spends free time with family. Bridgette enjoys reading, cooking, and trying new restaurants. She stays active with yoga, pilates, sports, the outdoors, the beach, music, dance, arts, and plays.