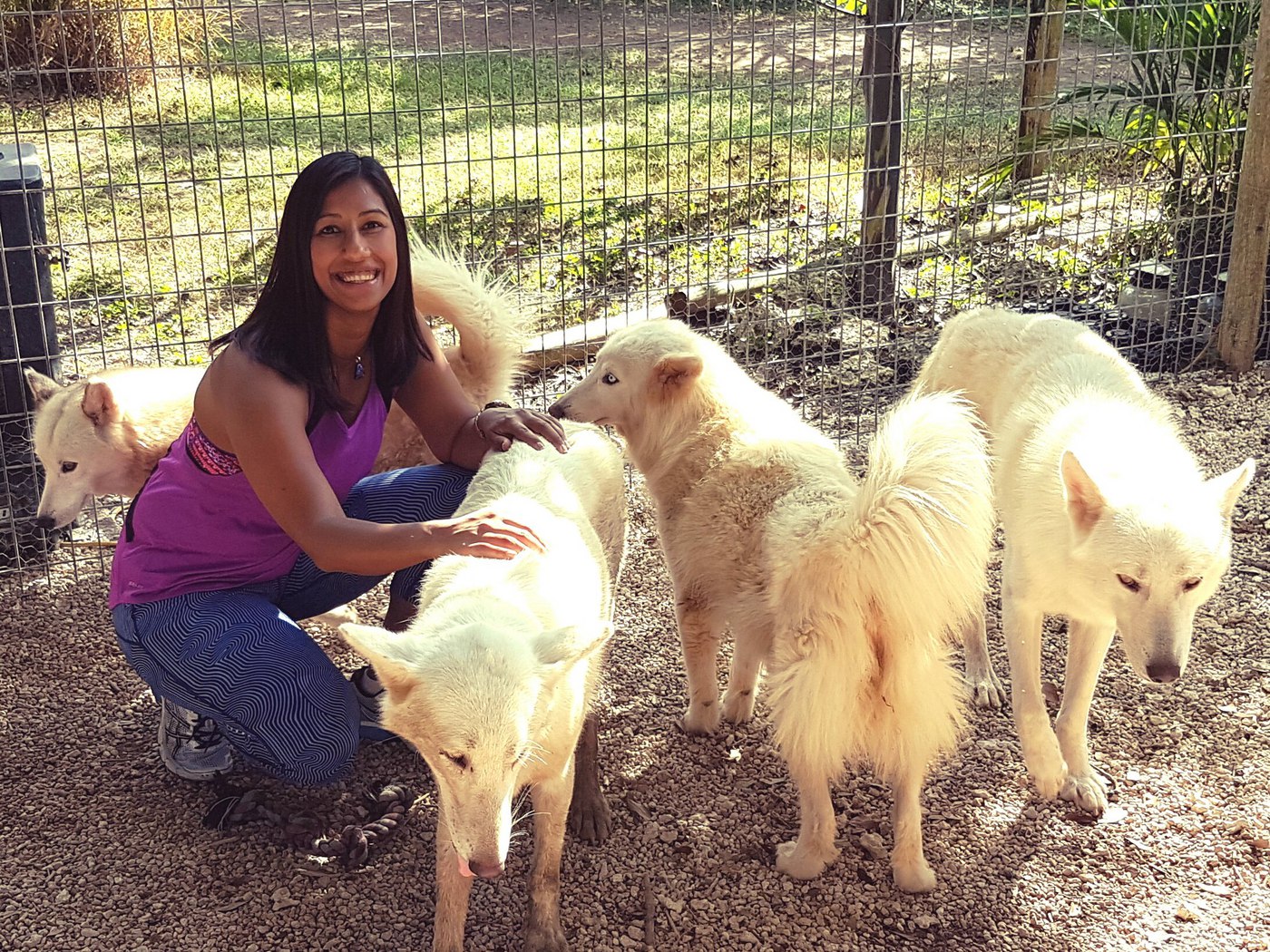 Meet Lead Trainer, Jaimini Chandarana!
When it comes to describing the experience of Jaimini Chandarana, words seem woefully insufficient. While her intellect is sharp, she is thoughtful, yet reserved in her approach. She listens carefully while someone fully expresses themselves, and then with an almost uncanny ability to cut right to the chase, she cleverly sums it up in an honest, understanding way.
"In situations and relationships, I've always been able to see things others don't. I've been described as loving but not in a mushy way—I know I can be tough." Jaimini continued, "Honesty and empathy are values for me, and I accept others without question, which I'm told makes people feel very safe."

Jaimini has an extraordinarily playful side to her nature, a zany wittiness, and when she laughs—she comes completely undone, throwing her head back as she succumbs to it, letting it wash over her.

"I love to laugh! Being alive, raising my consciousness from a time in the past where I was simply surviving or existing, to today—feeling fully aligned; the joy and happiness I experience is quite phenomenal really." Jaimini shared, "I love getting to show others the possibilities that were shown to me."

After graduating from Manchester Metropolitan University with a degree in psychology, Jaimini went on to earn her Masters in Human Resource Management from the University of Bedfordshire in the United Kingdom. Her work as a senior HR & Organizational Development Professional, Trainer, and Coach continued for twelve years where she functioned at a strategic level within organizations while acquiring extensive operational experience.

Soon, Jaimini recognized her true passion for empowering and supporting people to be the best version of themselves in all aspects of life, and she became an iPEC Certified Professional Coach and Energy Leadership™ Index Master Practitioner in 2014. After certification, she launched Jaimini.love Ltd.—a coaching, training, and consulting practice in London, United Kingdom to work with individual clients (senior executives, coaches, artists, HR professionals and entrepreneurs) who are seeking clarity and peace in their inner world so they can create and experience the outer world they've always wanted.

Jaimini became an iPEC Lead Trainer in 2015 and a Partner in iPEC Europe, along with Simone Noordegraaf which launched in 2018.

"My favorite part of the iPEC Coach Training Program is teaching consciousness—hands down; it's our philosophies and Foundation Principles which help people create sustainable change." Jaimini continued, "It's where all the magic happens. Although some change is possible simply by applying the tools and skills, with awareness and increased consciousness, change is truly transformational. I'm in awe as I witness others go through this process."

Jaimini continues on her own path of personal development, ever evolving her finely tuned sense of Self. Recently she became a certified teacher in the davidji Masters of Wisdom and Meditation Training program.

Jaimini and her husband, Art, reside in Surrey, UK where they are excitedly awaiting the arrival of their first child. The two love to travel, adventure, and experience their slice of life while skydiving, being in nature, or simply delighting in one another's company during an afternoon at the cinema. Their next grand adventure, Parenting, is about to unfold!