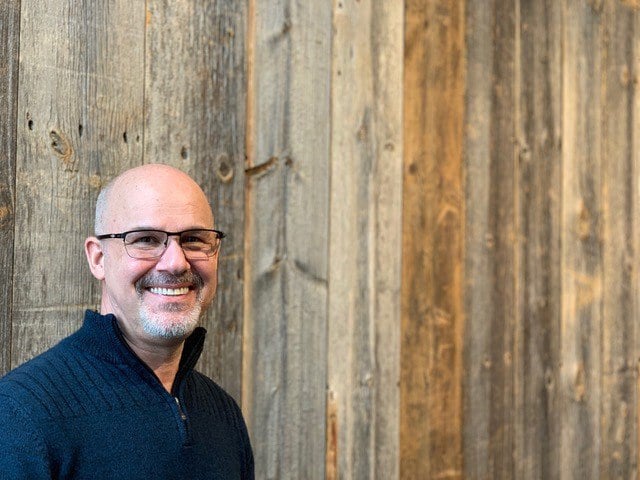 Meet Lead Trainer, John Bond!
It's fun to introduce this Lead Trainer with a slight play on words, a British accent, and just a hint of drama reminiscent of Ian Fleming's 007 character. His name is Bond—John Bond! Fictional MI6 agent aside, John volunteers, "I'm really just a nerd who loves technology, spending time with my family and Labrador retrievers, and riding roller coasters whenever I can."

Best described as having the heart of a teacher, John's soul is surely that of a life-long learner. Self-motivated in his pursuit of knowledge, he enthusiastically creates tools and resources to make his and other's lives easier.

"I'm always searching for why someone struggles so I can provide support and encouragement to turn the struggle into something amazing." He continued, "I get excited when I find new ways to make a difference."

John's background as a professional development trainer and consultant extends 29 years while working as a former administrator in the field of education. His company is JLB Coaching and Consulting at www.jlbcoaching.net. The company motto is Creating the Life You Love which centers around Life and Career Transition for those trying to reignite excitement to live and lead with passion and authenticity.

"Clients come to me to unleash their confidence, mindset, leadership, and relationships." John continues, "We focus on unleashing life and leadership by making minor adjustments that have a huge impact."
An iPEC Lead Trainer since 2012, John is also an iPEC Mentor Coach, and an ICF Professional Certified Coach.

"The iPEC curriculum focuses on skills proficiency, which I love." John shared, "It's really meaty and intentional. Instead of focusing strictly on knowledge, iPEC coaches graduate the program with proficiency. They are also supported by such a strong network. Just ask for what you need, and you'll find it here."

One of John's key life philosophies is that everyone is worthy of dignity, love, and respect. His approach to life is to maintain a sense of wonder, to have fun, provide service, and create meaningful connections along the way.

Watching people succeed at something they didn't believe they could, makes him smile.
"I heard it said, your day is nothing more than a string of stimuli." John said, " Being able to realize your greatest source of strength is not in the circumstances or the people around you, it's in you. Your circle of influence, therefore, is to look inward, not outward, and then ask, what do I choose to do?"

John shares drawing inspiration from nature, and his love of travel . . . especially by means of a very well-appointed cruise ship.