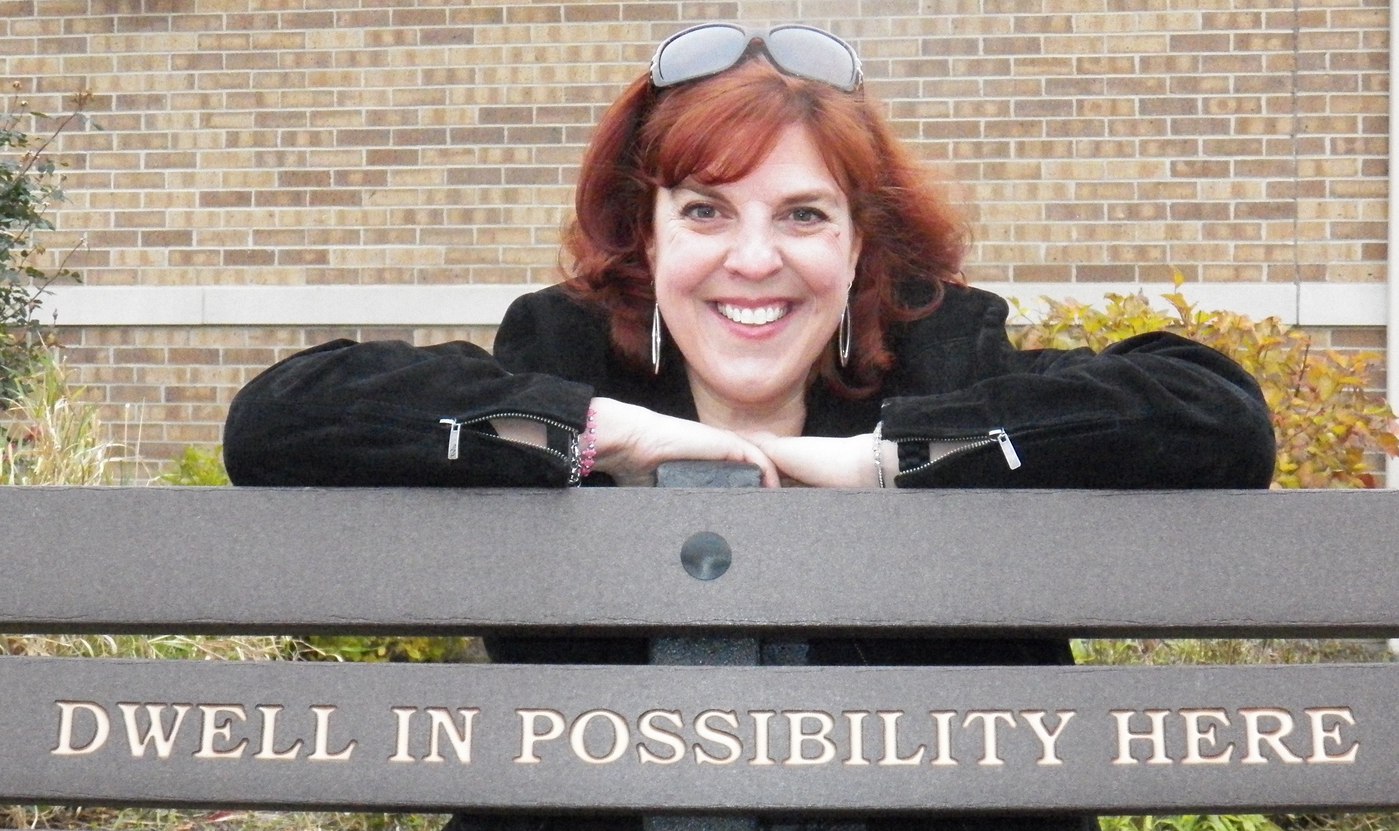 Meet Lead Trainer, Lesley Picchietti!
An entertaining, dynamic communicator in and out of the classroom, Lesley Picchietti is masterful at the art of arranging words for whichever medium she is using—whether it be speaking, writing, or singing. As a professional singer and musician, Lesley uses language effortlessly to connect to others.
"I like to share concepts in a fun, authentic way, and I've been told I have a gift for making others feel comfortable in uncomfortable situations," Lesley shared. "Although I'm no longer singing professionally, I've been known to break into song during a training class as a way to keep the participants on their toes. I will turn any situation into a song; in fact, driving to the airport recently I was singing—this traffic is so bad we are going to miss our flight! I'm crazy and I own it." (laughter ensues)

After graduation from Drake University with a degree in journalism and mass communications, Lesley started her career working behind the scenes for a local news station as director, editor, and copywriter before moving onto the nonprofit sector where she focused on fund development and board training.

Her passion for music led her to become a jazz vocalist and band leader where she toured nationally and internationally, even recording eight albums during that time. Lesley directed student and adult worship bands and produced in-school music education workshops. From there, she honed her passion for eliciting other's peak performance by becoming a teaching artist and mentor for the Chicago Jazz Philharmonic as well as their Director of Communications and Outreach.

Lesley became an iPEC Certified Professional Coach and Energy Leadership™ Index Master Practitioner in 2010. After certification, she launched Inspire Bliss Coaching and Consulting in 2012 to provide life and leadership development programs, coaching, and training to enhance the lives of individuals, and to positively impact the productivity of organizations. Lesley became an iPEC Lead Trainer in 2014.

"Being an iPEC Trainer honors my values for fun and connection. When someone commits to doing the personal work, anything is possible." Lesley continued, "I believe our human-ness trips us up, and gets in our way. I truly believe I'm in this role because I struggled and some of my life was a hot mess. Being able to partner with people to help move them through that, is what I love to do."

Lesley lives life with gusto! Never one for the same old, same old routine, she enjoys expressing herself in the pursuit of new experiences. Be on the lookout for Lesley next time you are on a Rugged Maniac course, or crossing high suspension bridges, or flying in aerial yoga. Maybe you will find Lesley while exploring caves and glaciers, or sightseeing in a foreign country. Just about anywhere there is an interesting adventure to be found, Lesley has been there and done that, or she has added it to her ever growing bucket list.

Lesley Picchietti is a Chicago Jazz Philharmonic board member, and host of the popular podcast HOLY SHIFT! on Life Coach Chat Channel. She resides in the Chicagoland area where she can often be found knee deep in the latest DIY home reno project.