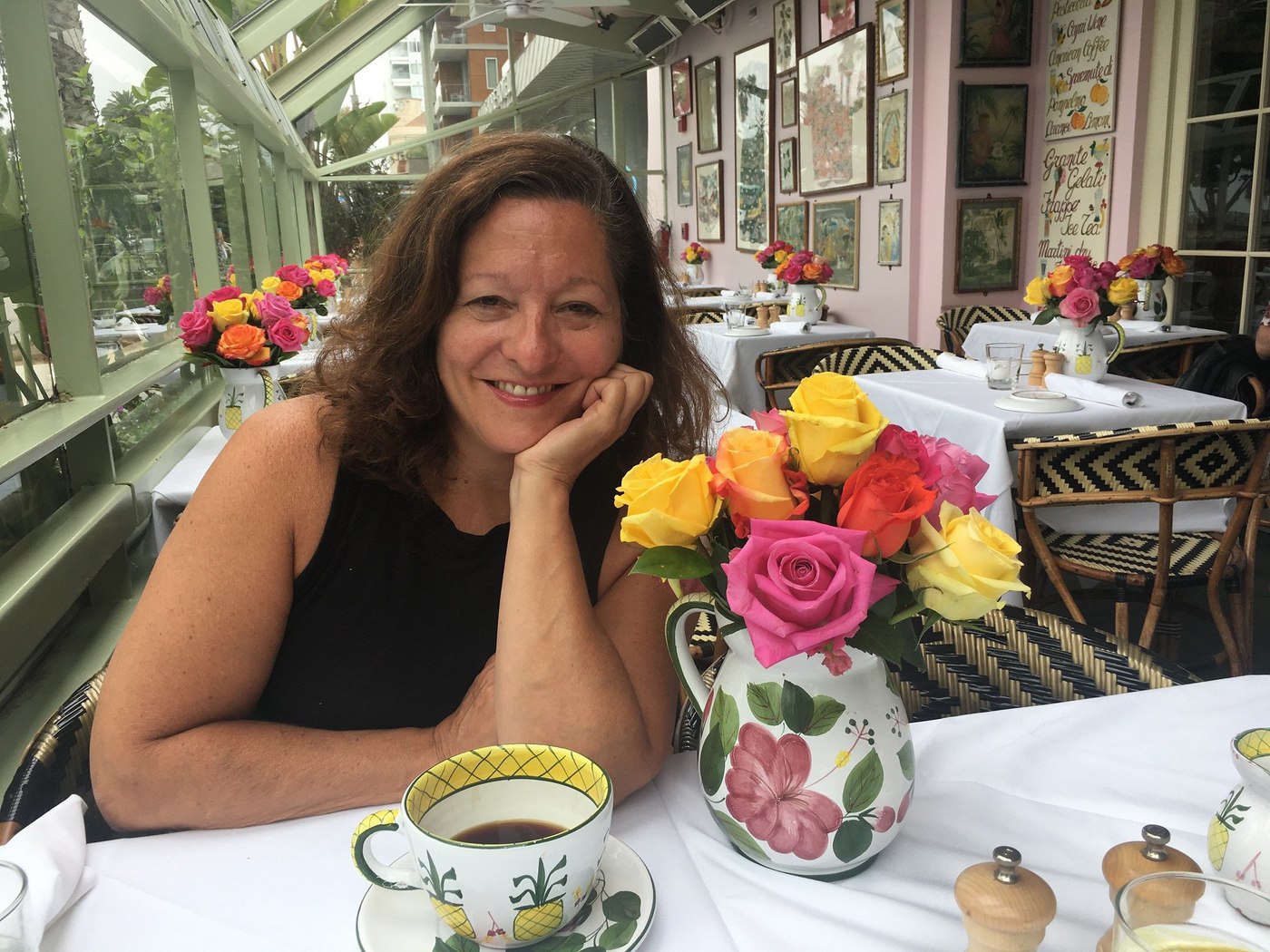 Meet Lead Trainer, Lisa Kaplin!
At first glance, you're sure to notice the unmistakable twinkle in the eye of Lead Trainer, Lisa Kaplin, which merely hints at the sassy, sardonic wit you'll encounter in your conversations with her. As smart as she is sassy, Lisa is a psychologist who ran her own therapy practice for nine years prior to becoming an iPEC Certified Professional Coach in 2011, and most recently a lead trainer. She is also an ICF Professional Certified Coach.

Although Lisa readily shares drawing inspiration from people who have managed to create beautiful lives despite the chaos, and adversity they have overcome, she wasn't sure she loved the work of staying in the processing phase with her clients. Her desire to help others, led her to iPEC Coaching where she found a way to empower others, and provide support more in alignment with how she wanted to experience life.

"iPEC students look to lead trainers and think, she's a psychologist, she must have it all figured out." Lisa continued, "The truth is, we're all just a work in progress. I learn every time I train a group of students, and I love that!"

At an early age, Lisa says she discovered how to effectively read other people and to adapt to their moods. Flash forward to present day, she's not looking to adapt to other's moods. Lisa is passionate about women's empowerment and sharing a strong feminist agenda.

When asked about her life philosophy, Lisa doesn't hesitate to respond, "It all comes down to choice. I ask myself, what can I control here, and how will I choose to look at this?" Then, in a way that is so uniquely her own, Lisa adds through uproarious laughter, "Bummer, wish I could just change people."

As an iPEC lead trainer, Lisa approaches her work with a masterful mix of fun, humor, warmth and understanding to create a space which is conducive to the students learning and growth.

Outside of training for iPEC, Lisa's private practice is creatively titled Lisa Kaplin Psychologist, Coach, Leader at LisaKaplin.com. Her niche and philosophy is to help people develop and maintain high functioning personal and professional relationships to thrive at their happiest and most productive levels in all areas of their lives.

She coaches executives and successful professionals who feel stuck in their relationships or face communication challenges such as those with a boss, their spouse, or children. In her work to further her client's development of self-leadership, she helps them to foster and maintain healthy personal and professional relationships through awareness, communication, and plenty of practice.
Lisa Kaplin has been married for 28 years. She is the proud mother of three young adult children, and one very spoiled Goldendoodle.