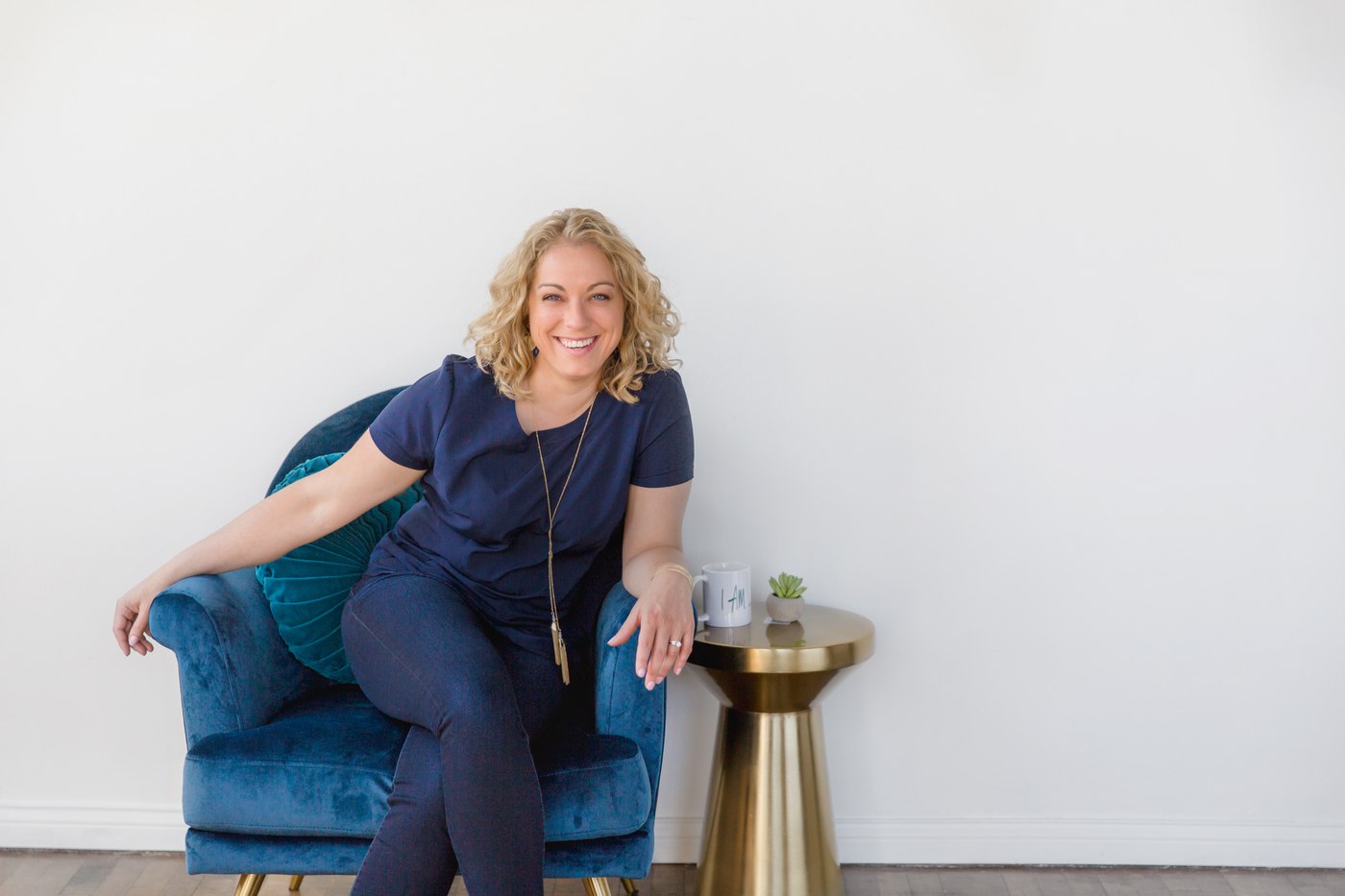 Meet Lead Trainer, Stacy Hartmann!
Often described as passionate and inspiring, Stacy Hartmann is a small town Minnesota girl with family values and roots running deep. She disarms you with her childlike innocence and when you move in closer, you find an intensely soulful woman, a profound thinker and innovator with a flair for generating big ideas, firmly grounded in reality. Stacy is as ready to discuss the mysteries of the universe or the meaning of life with you, as she is to guide you through making your mark in the world and blowing the doors off of your big vision business. Her journey to becoming a marketing and sales powerhouse was anything but typical.

"Growing up, I thought one day I would be a famous singer, but I can't sing," Stacy said with a laugh. "Our family vacationed in California when I was in 8th grade and I figured I would be discovered there. At the time, I recall thinking I probably won't be returning home. Surely I will become a famous actress. Instead, what I saw during that first trip to California was homeless people living on the streets. Kids living on the streets. In my heart I knew this was not how it was supposed to be and I wanted to fight for them."

Stacy worked as a Juvenile Probation Officer for ten years, believing it to be the avenue where she could have the most impact on the lives of at-risk youth.

"I was wide-eyed, bringing all of these innovative ideas to the juvenile justice system in order to change it. Always thinking, there has to be a way to help these kids create thriving lives." Stacy continued, "I signed up for the iPEC Coach Training Program and was very skeptical during the first training module. I took the skills and tools I had just learned to my most challenging juvenile client—knowing, if coaching would work with him, it would work with anyone. As a result, he got clean for the first time and began getting good grades in school, even prepping for college. Core Energy coaching blew my mind! I knew this was the missing link I had been searching for so I worked with iPEC to create the Teen version of the Energy Leadership Development System to help more teens become leaders in their lives."

Stacy is an iPEC Certified Professional Coach and Energy Leadership™ Index Master Practitioner. iPEC invited her to become a business mastermind facilitator in 2016 and she became a Lead Trainer in 2017. Stacy holds a Professional Certified Coach credential with the International Coaching Federation (ICF).

In her private coaching practice, stacyhartmann.com, she works with today's visionary and trailblazing coaches, entrepreneurs, and change agents to be bold, fearless, and authentic—in business and life. Stacy is also the founder of the Wealthy Minimalist Movement where the mission is to create conscious wealth that changes the world.

Stacy Hartmann resides in the land of 10,000 lakes with her husband and two young sons. When she's not training or coaching, you can find her tending to her connections with family and friends. Stacy loves to read and explore spirituality, and spend reflective time in nature to feed her soul.