Today's Workforce Calls for a New Kind of Leader
In today's professional landscape where swift change and rapid evolution are the new normal, more and more companies are turning to a new style of leadership—one that emphasizes a culture of learning and curiosity to grow the revenue and impact of any organization.
In other words, to quote Harvard Business Review: "the role of the manager, in short, is becoming that of a coach."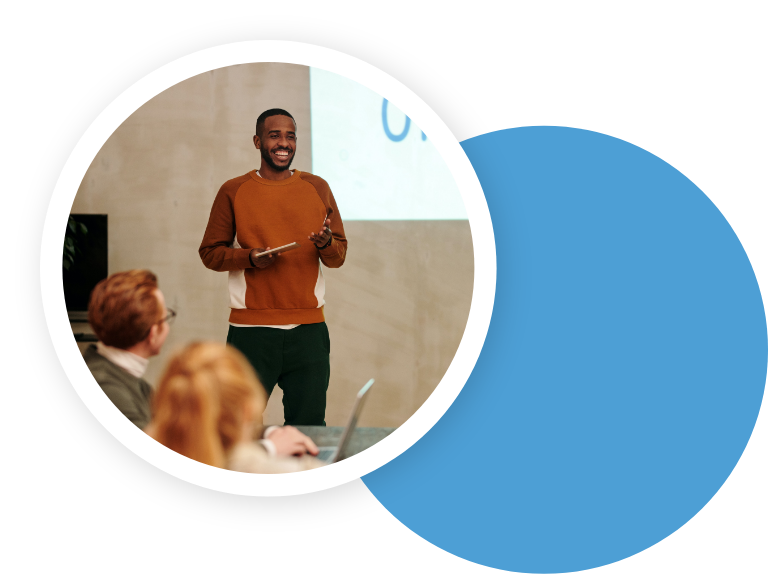 How does coach training help advance your career?
When you become an iPEC Certified Professional Coach, not only will you learn how to up-level your team's performance and mindset—you'll improve your own performance, too.
We've structured our program so that as you're learning the leadership development skills you'll eventually use to become a coach-centric leader, you'll also be experiencing their transformational power firsthand.
You'll learn how to shift yourself and your team to open up infinite new possibilities and collaborate more effectively, contributing to your organization's innovation and growth. As a coach-centric leader using iPEC's research-backed tools and techniques, you'll be able to deliver data-driven results to your organization while creating the type of culture that makes your top talent want to stay and work specifically with you.
No matter the field you're in or the position you hold (from entry level through executive), YOU have the potential to affect meaningful change—within your organization and within yourself.
DID YOU KNOW: Coaching can advance your career AND has a real impact on an organization's culture and performance.
According to the Institute of Coaching at McClean, a Harvard Medical School affiliate, over 70% of individuals who receive coaching benefited from improved work performance, relationships, and more effective communication skills.
And as an iPEC-trained leader, you'll be equipped to bring this meaningful impact to your organization as a certified coach, all while enhancing the skill set and value you offer.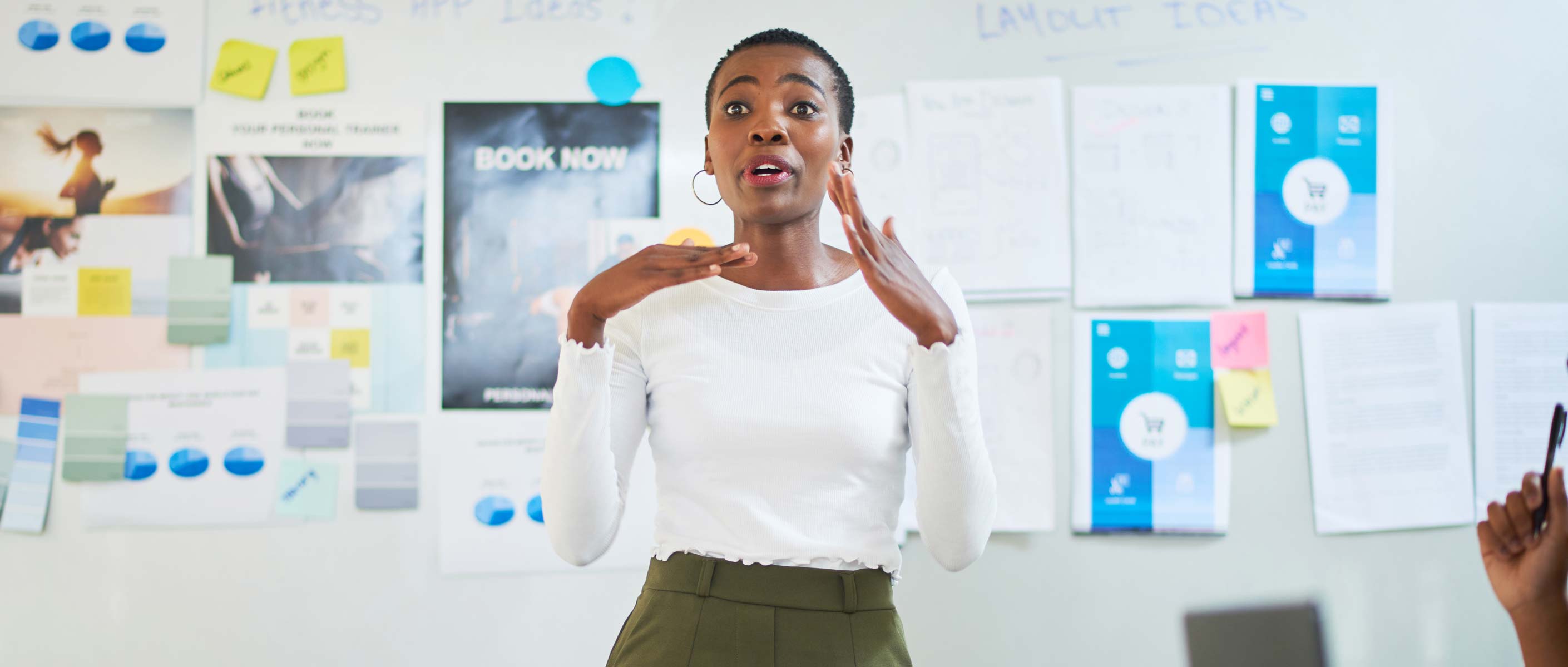 The iPEC Coach Training Program Experience for Leadership Development
Becoming an iPEC coach and embracing coach-centric leadership means earning three certifications and mastering our Core Energy Coaching™ methodology. You'll gain tools and techniques to help your team develop their understanding of the energy levels that impact how people think and act. With this knowledge—and the tools to harness that energy effectively within your organization—you'll be poised to inspire peak performance in yourself and those around you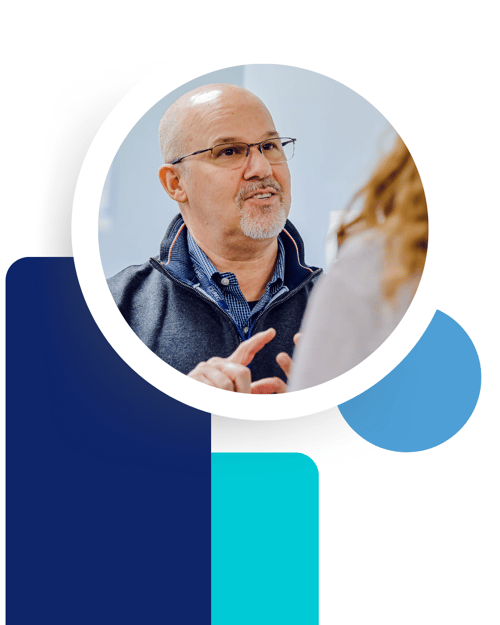 Choose to attend your modules in-person in a city near you or virtually from anywhere in the world! (Plus, there are midweek and weekend options so you can choose what fits best with your schedule.)
By the end of this 7-month training program, you'll have the confidence to be the coach-centric leader noticed within any business environment.
Gain Specialized Training in Executive and Leadership Development Coaching
As part of your coach training, you'll receive 40 hours of on-demand advanced training in the Executive and Leadership Development Coaching niche—where you'll deepen your ability to recognize and shift common stress factors, energy drains, and challenges for yourself and those you interact with.
Leaders at any stage of their career will want to understand how they're limiting themselves and how to decrease fear and increase confidence so they can advance. In this niche-specific program, you'll learn specialized coaching tools you can immediately implement with yourself and those you work with to grow in those areas (including the SCOPE™ app). You'll also keep your skills sharp with access to monthly live webinars and earn your COR.E Dynamics™ Specialist certification—all included with your tuition.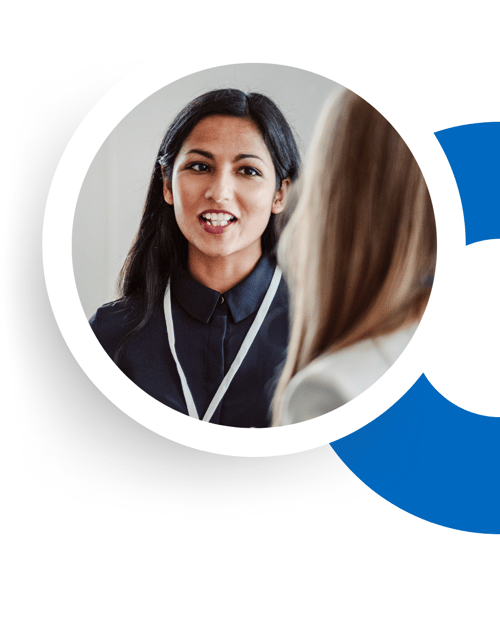 "The SCOPE app helps them to more quickly see, in any given moment, how their thinking affects their performance and how to shift their thinking. When they take it often, they learn more quickly and make leaps in their personal and professional development instead of making small incremental changes."
See Upcoming Training Dates
View the schedule of upcoming training dates and choose the physical location or virtual option that works best for your schedule!

Un-Limit Your Beliefs: Money Blocks and the Scarcity Mindset
Money: it's a topic that touches every aspect of our lives. From the bills we pay to the dreams we chase, our relationship with money can be a source
How to Minimize Stress and Enjoy Your Next Family Gathering
Feeling stressed about an upcoming family gathering? You're not alone! As the festive season approaches, it's normal for many of us to find ourselves
Unpacking the 7 Levels of Energy: A Path to Deeper Self-Awareness
Understanding ourselves is the key to fulfillment, but how exactly do we unlock this door to self-discovery? The 7 Levels of Energy is a profound yet