A Brief Explanation of Energy Leadership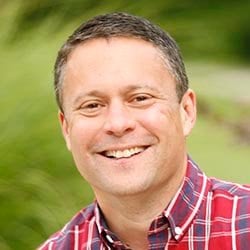 by Luke Iorio, MCC, CPC, ELI-MP, iPEC Board Member
May 30, 2012 6:10:39 PM • Reading time 1 minute
A graduate recently asked me for some language he could use to easily explain Energy Leadership (and the Energy Leadership Index assessment) to prospects. Here's what I wrote. I'm curious to know, after reading this, how intrigued you'd be to learn more.
As individuals, we view the world through filters (based on our experiences, values, assumptions, etc.). Those filters will either limit what we see (like tunnel vision) or expand what we see (like a prism) and, thus, impact how we perceive and what we think about our circumstances. This, in turn, impacts how we show up in different situations.
The Energy Leadership Index assessment reveals what specific filters you've developed and how those filters are influencing the results you're achieving.
Hope you're intrigued, if not by the assessment itself, but the concept that you've unconsciously developed filters throughout your whole life, which may be holding you back from seeing the full potential of yourself and what your life and career have to offer.
Hmmm...what could life look like if only____?
You get to fill in the blank and reshape your filters to go after it. Taking the plunge is up to you.
Live on Fire!
D. Luke Iorio, CPC, PCC, ELI-MP
President
Institute for Professional Excellence in Coaching (iPEC)