How to Become an Executive Coach: Expert Tips for Securing a Paycheck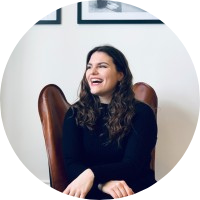 by Anna Brunmayr, CPC, ACC, ELI-MP
Feb 15, 2019 7:15:20 PM • Reading time 6 minutes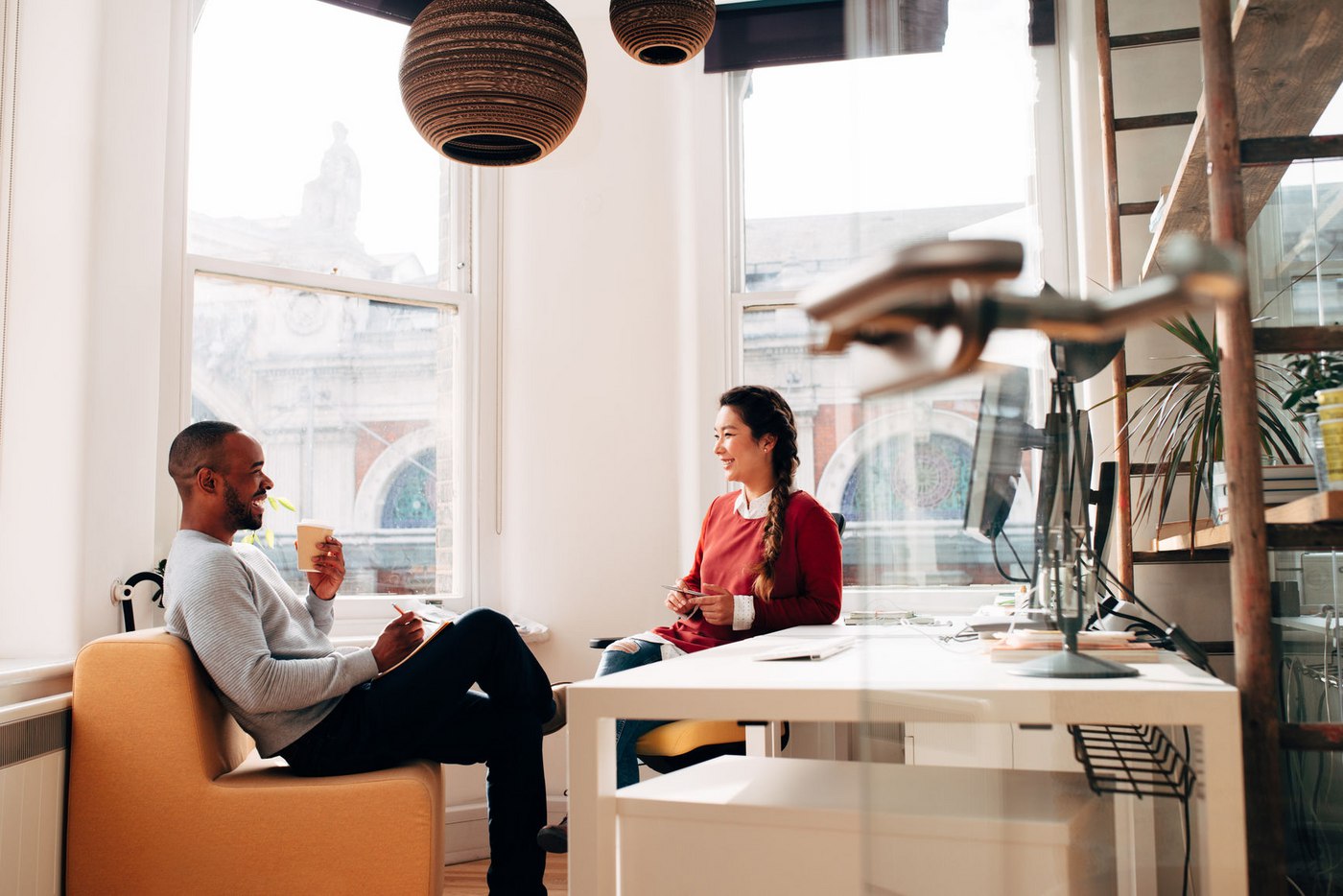 As company leaders wake up to the value of investing in the all-around development of their top executives, the opportunities for coaching engagements are flourishing. This is great news for you if you've decided to take the journey toward becoming an Executive Coach. Even so, you may be struggling with some concerns about how you'll build a successful business and develop a strong base of paying clients. This is, after all, a career. So it needs to support your financial goals.

If you've chosen the right coach training school, the curriculum will include either a strong business development program to get you familiarized with key business principles and comfortable talking with potential clients about your services, or specific training on how to utilize your Executive Coaching skills within an organization.

To get you thinking about this phase of the journey in a more tangible way, here are some valuable tips and insights for landing paying clients, an Executive Coaching position, or corporate coaching contracts.


The Executive Coaching Career Outlook
The Executive Coaching industry is ripe for potential earnings. Statistics show that 25 to 40 percent of Fortune 500 companies use Executive Coaches, and corporate titans such as GE, Goldman Sachs, and Google are now spending more than $1 billion annually on Executive Coaching in the U.S. alone. Recent data from Indeed.com indicates that the average salary for Executive Coaching ranges from approximately $60,353 per year to $119,173 per year, and the 2018 Sherpa Executive Coaching Report states that, on average, Executive Coaches earn $386 per hour.

There's also good news where client potential is concerned: The ICF Global Study reveals that three out of four coach practitioners with active clients (75 percent) said they expect their number of coaching clients to increase over the next 12 months, and more than six in 10 (63 percent) said they expect their number of coaching sessions to increase.

Of course, what you can expect to garner in career earnings hinges on how you approach the process and what decisions you make regarding your learning and investment opportunities. The truth is YOU have the power to see your vision and make it happen.

As an Executive Coach, you can charge what you want, work when you want, and choose your own clients. There are distinct opportunities for you to excel your bottom line and attract paying customers even before you complete a program, especially if you've invested in one that focuses a substantial portion of time on providing you with the business development and marketing training to build your own Executive Coaching practice in ways that work best for you.

Through iPEC's Professional Coach Training Program, for example, you aren't just learning how to be a coach, you're also learning how to be a successful entrepreneur. Understanding how to operate and market a business is an essential part of any successful solo venture. With iPEC's Quick Start business development training, you'll gain a solid foundation of entrepreneurial skills, strategies, and best practices. Additionally, you'll have the benefit of being paired with your very own Success Coach, who is there to guide you in designing a business vision for yourself and preparing for the time when you officially launch (or scale up) your coaching practice.
Attracting Executive Coaching Clientele
The corporate world can be an exhausting, anxiety-ridden place as today's high-powered professionals navigate the balancing act of responding to urgent responsibilities, implementing long-term visions, and managing large global teams of people with varying approaches, perspectives, and backgrounds. Even with strong interpersonal skills and robust industry experience, they often struggle to overcome daily pressures and find a clear sense of direction. To address these challenges, many corporations turn to Executive Coaches who can help their people grow and develop further to cultivate greater ease, joy, and balanced, compassionate power, maximizing their value far beyond what was previously expected.

Marketing is one of the ways to share the incredible value you offer and connect with people who are looking for a coach just like you. There are lots of methods for managing this effort, and successful marketing can take on many different forms. You have the freedom to determine the path that works best for you. Here are some options to consider:
Connect with Your Personal Circle: When you're looking for new clients, be highly vocal about asking for help in sharing your message. Tell everyone about your new venture, print business cards with contact information, and invite your biggest supporters to spread the word when they have an opportunity to do so.
Create an Online Presence: When a potential client goes looking for you, you want them to easily find a professional coaching website that outlines your qualifications, experience, and services. Build one with updated reviews from existing and former clients, and create a blog that's populated regularly with Executive Coaching-related posts. You'll also want to create, monitor, and update your professional accounts on Facebook, Twitter, and LinkedIn to connect with your audience wherever they may be spending their time online.
Get Out and Network: The more people you know, the more people you can engage to get the word out. By joining professional organizations and attending events, you have the chance to meet new contacts who can help expand your reach. If you enjoy this type of approach, or are willing to learn how to be authentically strategic in this type of setting, you have the opportunity to connect with potential coaching clients and meet highly influential individuals who might recommend you as an Executive Coach.
Become a Guest Speaker or Blogger: Getting new Executive Coaching clients and contracts is all about exposure. Approach relevant businesses with an offer to share a presentation or lecture. Volunteer to give talks to write posts anywhere you see the potential for someone to utilize your coaching expertise.
Ultimately, there are as many approaches and paths to growing a successful Executive Coaching career as there are coaches interested in building one. It's up to you to create and own what works best for you.
Navigating the Nuances of the Executive Coaching World
Once you've acquired the training and certification you need to develop your knowledge and skills as a professional coach, and to prepare yourself for landing new clients, contracts, or an internal role, your journey will take you through new experiences marked by new challenges. It's important to get acquainted with these realities so you can approach each one with the right mindset. iPEC graduate and current Global Leadership & Career Development Coach Desiree Perez shares the following nuggets of wisdom for starting a career as an Executive Coach:

Speak the language of executive leadership: Professionals in the executive space may not see the value or relevance of tapping into their energy levels. That's why it's important to speak to them on the level they're at, building trust and listening to their unique experiences, before introducing deeper concepts around energy and awareness.

Recognize the value of time. Time is valuable to everyone, but it is especially precious to high-powered executives with a lot on their plate. In initial consultations or sessions, try to find the sweet spot between having enough time to carry out a valuable discussion and not expending so much time that clients are turned away. This is usually about 30-45 minutes, but it will vary based on individual circumstances. In the end, once a client understands the value inherent in coaching and becomes truly committed to the journey, the investment of time becomes a non-issue. You'll also need to develop a balanced scheduling approach, one that's both accommodating of the client's requirements and true to your own needs.

Be sensitive to various perspectives on coaching. In the Executive Coaching arena, and particularly where corporate sponsorships are at play, clients will come to the table with different assumptions about what coaching is and what it's meant to accomplish. Some may feel they're being pushed into it because their professional performance is lacking or because their company thinks they need "therapy" to fix certain problems in their leadership style. It will be necessary to have a solid awareness of these beliefs and misconceptions so that you can work on demonstrating the practice of coaching as a forward-thinking advantage in reaching a person's highest level of potential (as opposed to punishment for underperformance).

Collect plenty of "no's." Not every initial consultation or first few sessions with a client will turn up a successful coach-client relationship. And that's OK. The most important thing is to keep plugging away at your efforts and learning from every outcome. There's something to be gained even from those experiences that don't result in a long-term contract, role, or gig.

Learn to detach from outcomes. Being successful as an Executive Coach also means being yourself and separating your own value or success from individual outcomes. All you can do is be present, listen, and meet clients at their level. If you get turned down, or if an engagement does not turn out to be a successful one, it's not a reflection of you or your coaching ability.

Don't fear the executive. Whatever title a client holds and whatever level of prestige they may have achieved, they're still a human being just like you. So no matter what their experience is, you can still forge a trusting, productive relationship. One of the greatest benefits of this career is having a chance to identify with the humans behind the titles. They are often humble people who like to talk about family and personal experiences. You get to see who these high-profile individuals really are, find out what makes them tick, and support them in becoming even better versions of themselves. There's no need to be intimidated. Instead, stay centered on connecting with their challenges as human beings.

Stay mentally agile. While many of the leadership issues the Executive Coaching audience experiences are the same from company to company (engagement, empowerment, change management, etc.), each client is a unique person. Listening and staying flexible is key to helping a client uncover their own mindset blocks and connect the dots in their own life.

Don't get hung up on the process. As a new coach, it can be easy to focus too much on "getting clients" or doing "the right things" to build a business. But this journey is yours, and yours alone. Find your own way of attracting clients and building your career. Supported by a strong foundation of coach training and tools, you can discover your own path to becoming a successful Executive Coach. Above all, have fun with it!

Feel like you're just scratching the surface on a career in Executive Coaching and want to take the first step in starting your own journey? Connect with one of our Admissions Coaches to have a productive conversation about your interest in Executive Coaching and your potential for success.

For even more hands-on knowledge to support your career investigation, read The Complete Guide to Executive Coaching Certification: Everything You Need to Know About Becoming an Executive Coach. And if you haven't already, check out the first two installments of this three-part series: "How to Become an Executive Coach: 3 Questions to Ask Yourself Before Jumping In," and "How to Become an Executive Coach: The Why and How of Professional Certification."