How to Become an Executive Coach: The Why and How of Professional Certification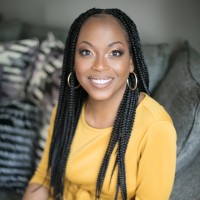 by Farrah Hudson
Feb 15, 2019 7:15:02 PM • Reading time 6 minutes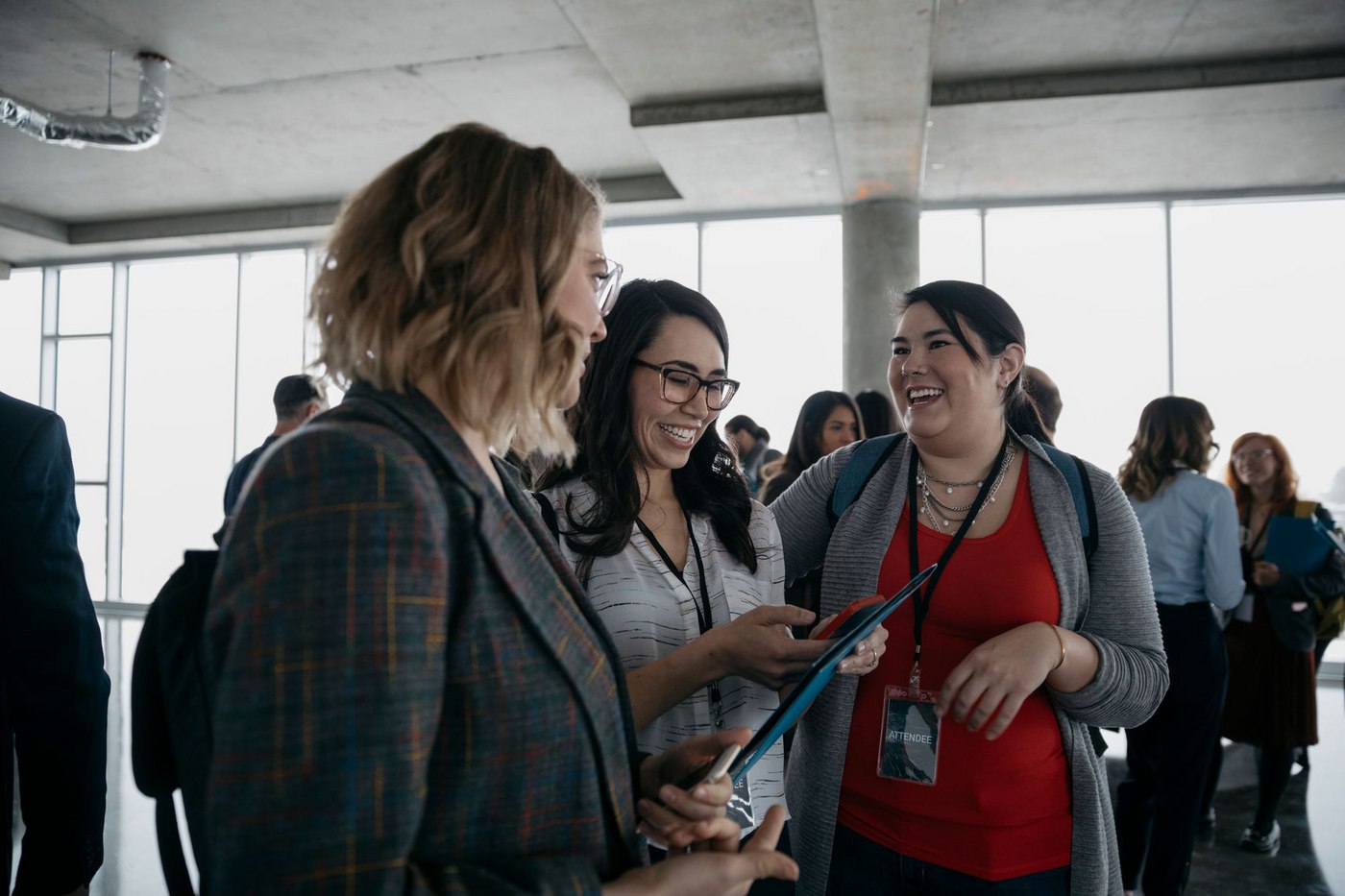 You've done the work of looking deep inside yourself and asking the hard questions to decide whether a future in Executive Coaching is right for you. Now it's time to think about the critical element of certification. To both serve clients in a meaningful way AND lay a strong foundation for supporting your own long-term success, you'll want to equip yourself with the most powerful skills, tools and techniques through industry certification.
Why Get Certified?
It's true that you don't have to be certified before offering Executive Coaching services, but there are some significant, career-defining reasons to earn a professional coaching certification.

For starters, it's an easy way to stand out in an increasingly popular market. It boosts your reputation, establishes you as a true professional, and provides an instant layer of legitimacy. Like it or not, prospective clients and employers will assign more value to an Executive Coach who has invested in a training program. They're quicker to trust you, as well as more willing to pay handsomely for your services if they know you've been certified.

Participating in a certification program also equips you with the tools and techniques to be truly successful as an Executive Coach. And when you're part of a community of certified coaches, you're able to access a wide circle of peers, mentors, and friends should you need to reach out. This is a distinct benefit and a valuable opportunity as you move forward in your career.

Beyond that, it's important to acknowledge that the coaching industry is still fairly new in the grand scheme of established careers, so there's a great deal of room for change as the field continues to expand. In fact, certification may become the standard one day. In the meantime, having the competitive advantage of coaching certification will serve as a major stepping stone on your journey to becoming an Executive Coach.

Bottom line? Professional coaching certification empowers you with:
The skills to more effectively help your clients succeed

The legitimacy to establish your position as an expert and garner more opportunities

The benefit of joining a larger community of certified coaches

Preparation for the future (should the industry ever become regulated and require certification)
Now, let's talk types of certification so you can begin evaluating the options available to you.


Choosing Your Path to Certification
A simple internet search of the phrase "executing coaching certification" is apt to return a litany of options for training programs and institutions that offer certification avenues. What it won't explain, however, is that while some training programs offer an Executive Coaching Certification exclusively, it's not necessary to garner this particular designation to excel as an Executive Coach. Instead, you can become a Certified Professional Coach through an accredited program that also offers specialty training in Executive Coaching.

To become certified as a professional coach, you'll have to complete a program with an established set of core competencies and be evaluated on your proficiency in these areas. Graduating from an accredited coach training school requires a serious investment of your time, energy, and financial capital, so be sure to choose a program thoughtfully:
Consider whether each program option takes its mission and curriculum as seriously as you do.

Compare school philosophies, methodologies, learning approaches, lesson content, and access to ongoing support.

Discover whether your program options provide you with the opportunity to specialize in Executive Coaching so you can acquire more specific knowledge, skills, and tools in this area.
There are many coaching certifications out there, but only a select few programs are accredited by the International Coach Federation (ICF), the coaching industry's governing body for coaching and training schools. Since there are over 200 coach training programs available in the U.S. alone, choosing one with ICF accreditation is a distinct advantage. There are three different types of accreditation or approval that the ICF offers:
Accredited Coach Training Programs

Approved Coach Specific Training Hours

Continuing Coach Education
For a comprehensive coach training experience, look for an Accredited Coach Training Program (ACTP). ACTPs require at least 125 hours of coach-specific training to ensure that participants have a thorough knowledge of the ICF definition of coaching, ICF Core Competencies, and the Code of Ethics. Participants are observed during coaching sessions and must complete a final exam to ensure their coaching competency.

Many leading corporations select Executive Coaches that have a mix of rigorous coach training, ICF credentialing and specialization-specific tools to demonstrate the depth of expertise and competence in supporting high-potential executives.


What to Expect from Your Training Experience
As you mull over each aspect of how to become an Executive Coach, and you face down a mountain of options for certification, you're bound to wonder what the training experience will actually look like. To help you develop a clearer picture, let's first shed some light on what type of training you should NOT expect to receive: You will not be learning how to give advice. Any reputable coach training program operates with the understanding that each client is complete, whole and the expert in their own life.

Instead, you should be acquiring the skills to tackle the root causes of your clients' challenges: their underlying thoughts, emotions, and energy. As you help clients shift hidden internal blocks, they'll uncover their own insights, wisdom, and perspectives, which leads to powerful and sustainable shifts in every area of their life.

Executive Coach training should begin with a focus on awareness and energy. You'll need to discover the methods that support you in developing a new foundation from which you think and create success, shifting your perspective to one that empowers you to create the life you choose and foster a new way of being.

The coursework should intuitively train you to engage people, helping them become more productive, happier, and fulfilled in their careers and lives. It should give you the insight and tools to inspire and motivate others to do what they previously felt incapable of doing.

Nearly all coach training schools focus on teaching traditional coaching methods that help individuals, groups, or organizations to clarify goals, create action plans, and be accountable to them. But becoming a successful Executive Coach involves much more. You'll want to absorb methodologies that empower people to look deeply, honestly, and objectively into their energy and mental programming in order to assess who they are and who they want to become. With the right coach training program, expect to learn about:
Supporting your clients as they establish and achieve new goals, raise their level of consciousness, and open up new possibilities that were previously hidden from sight

Helping leaders step into new versions of themselves, make connections, and become catalysts for culture shifts within their workplaces

Guiding clients to gain an outside perspective so they can reprioritize, think "big picture," and more clearly address the challenges they face in their personal and professional lives

Laying the foundation for clients to find better balance and build a more fulfilling, well-rounded life

Opening up opportunities for them to improve their leadership abilities and engagement levels, increase business performance, make a greater impact at work, and get to the next level of their career

Relating to and motivating clients who are C-level Corporate Executives, Board Directors, Executive Leaders, Presidents, Vice Presidents, and high-potential employees
With regard to the training delivery methods you can expect, styles and options vary from program to program. Just keep in mind that an amazing training program that has all the bells and whistles you could ask for will not do you any good if the material is not presented in a way that makes sense to you. Everyone has a preferred learning style, and it is important to consider how well you learn from the format the school provides, which may include:
Virtual, self-guided lessons

Live classroom trainings that enable you to practice your skills in a supportive environment, get immediate feedback, and build invaluable relationships with other students

A mix of self-paced modules, independent projects, and group work

Material that is presented both in-person and on live webinars

One-on-one mentoring sessions to receive individualized coaching feedback, strategies, and suggestions to improve your coaching ability
Opportunities to strengthen your skills through live sessions spent coaching your peers and being coached by them
Ongoing access to online recordings, resources, and the coaching community
Finally, let's address the big question on the mind of every prospective coach: How long will all of this take?

There's no one-size-fits-all answer because coach training programs vary tremendously in the amount of time they require for completion. They can range from just 30 hours of training over a few days to more than 300 hours over the course of several months.

This is an important distinction because as an Executive Coach, your clients will be relying on your support. You want to be certain that you are not only properly prepared to stand in those "important shoes," but that you feel confident in your Executive Coaching skills and abilities.

In the end, making the best decision about your certification and training path is about understanding all of the options and taking the time to fully evaluate them in the context of your own needs and desires. Start that conversation today by connecting with an expert to discuss your interest in Executive Coaching and your potential for success.

For even more tips and insights on this topic, read The Complete Guide to Executive Coaching Certification: Everything You Need to Know About Becoming an Executive Coach.

If you haven't already, check out "How to Become an Executive Coach: 3 Questions to Ask Yourself Before Jumping In," and be sure to come back for the final installment of our three-part series, "How to Become an Executive Coach: Expert Tips for Securing a Paycheck."