---
by Jordan Page, CPC, ELI-MP
Jul 23, 2020
|
4 minutes read
---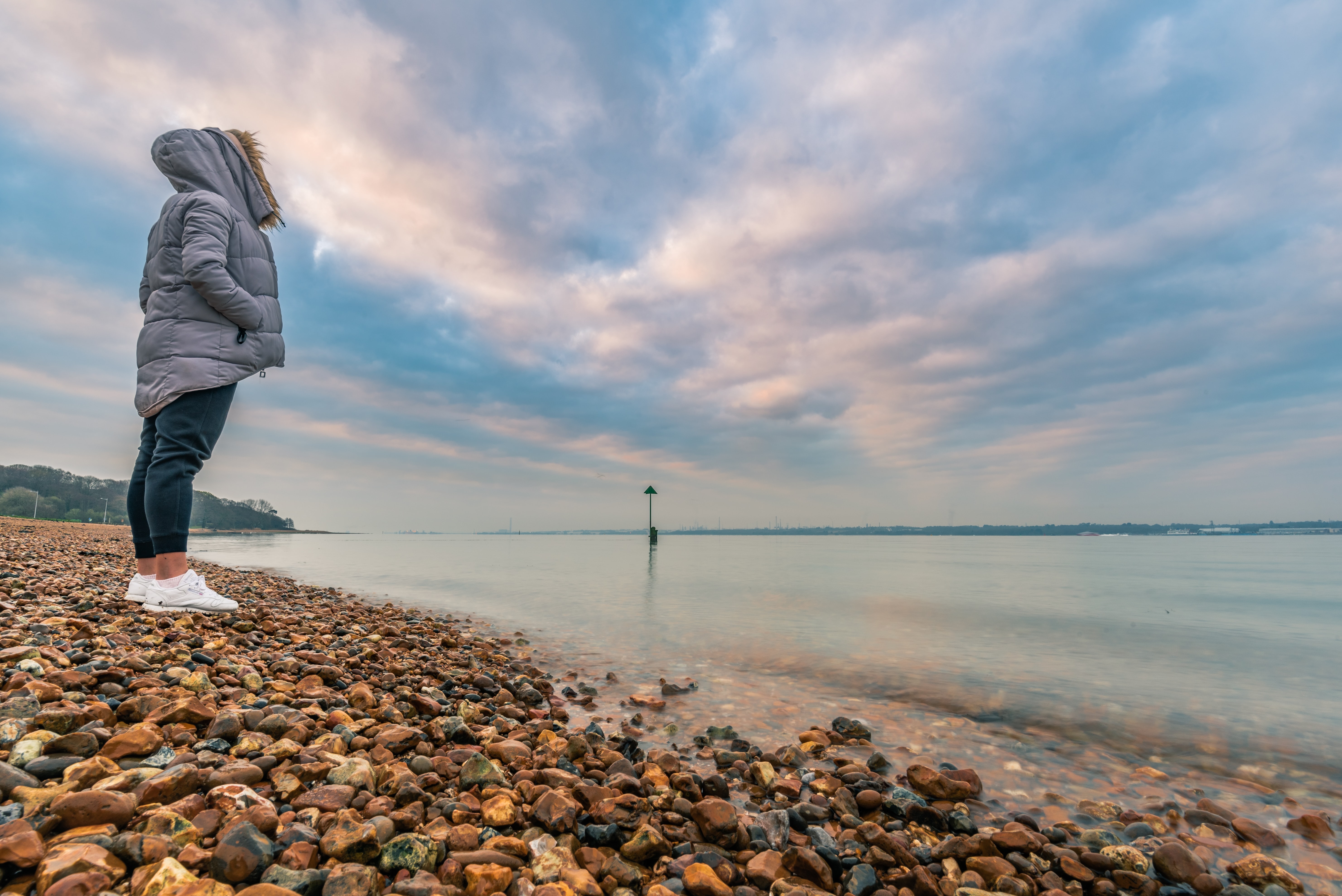 In a world so focused on productivity and metrics, it's become difficult to measure the value of compassion and kindness.
The truth is, you can't. Their impact is so much more meaningful!
Megan Murphy, Founder of the Kindness Rocks Project, has a daily personal joy practice—writing messages on rocks that she herself would like to hear. She could never have dreamt or imagined the far-reaching impact that this practice has had on a global scale!
How can a seemingly simple act create such a ripple effect? The simple answer: we are all connected.
Hear how Megan used what she learned in her life coach training to spread kindness on a global scale, and create a more fulfilling life for herself.
Watch the replay as Megan, a certified iPEC coach, joins iPEC Board Member, Luke Iorio, and Director of Community, Jenny Wiley, to talk about giving back, pressing on in the face of fear, and how investing in herself has allowed her to give back in ways she never imagined.
You'll also find a transcribed excerpt from their conversation below.

This interview is part of iPEC's Energy Explorer Live Series, which highlights members of the iPEC Coach Community who are using their talents, drive, and highest selves in order to live their purpose.
---
Luke Iorio: It's a constant conversation [we as a society] are having especially right now, about the idea that whatever path we've chosen—whether it's our own business or a career—the joy runs out. And yet, there's this fear of leaving that path behind. And that seems to be a major challenge right now for a lot of people who may want to do something much different than they are.
But how did you embrace that? How did you ultimately say, "You know what? I'm going to jump into not even knowing what's next. But I'm not going to prioritize money over happiness any further."

Megan Murphy: Yeah, I approached it probably much like most of us do, as human beings, I got consumed with the fear.
I mean, I'm just going to be honest. I got consumed with that fear. And what I realized, Luke, was that this fear was overtaking my life, and it was also changing the person I was. And so I started to realize that every day when I looked in the mirror. I didn't really recognize myself—not physically but the essence of who I was. I felt as if I wasn't being a great mother. I wasn't being a great wife, or friend, or boss. I was really just unhappy.
And so when I realized that this was getting worse, I knew that change needed to happen. Some people call it hitting a proverbial 'rock bottom'—where you just can no longer live a certain way because there's just something inside of you that is calling you to overcome that fear and a take that risk, because anything would be better than feeling the way I did.
And so that's for me what it was. And as a coach I try to help people before they get to that spot, because as you know, it's really difficult when you go through that process.

Luke Iorio: I appreciate that, because I've been through some of that as well, hitting some of that bottom. But what we're highlighting and what you're expressing is just that: [many of us] come to a point where we no longer feel like we're aligned with who we really truly are, or how it is that we want to be in the world. And facing that and needing to say goodbye to what might be a comfortable situation is very difficult, which is why we kind of navigate ourselves into such pain and discomfort. We don't want to make the change, so we hold on as much as we can. Hoping somehow it's gonna get better.
And that's one of the things I'd invite everybody listening today to do: to look around and to pay attention to some of the signs that are either telling you you're on a path that's deeply aligned, which is awesome, or signs that you may not be aligned or truly heading to where you would like to be. And [by paying attention now], hopefully you don't have to hit that proverbial rock bottom.


Pay attention to some of the signs that are either telling you you're on a path that's deeply aligned, or that you may not be truly heading to where you'd like to be.
Jenny Wiley: And I want to get more into the actual project, you know, the Kindness Rocks Project, but I wanted to touch base on your definition of success. What you are noticing about that past version of yourself and how you define that success, and what you feel like you are moving towards and maybe even letting go of from the past?

Megan Murphy: Yes, interestingly enough, I think instinctively I knew that the path [for me] was towards joy. Pure joy and happiness were really what I was trying to attain. And the external validation, whether it be financial or perceived by others, really wasn't serving me.
And so it wasn't really until after I went through the iPEC coaching program that I started to really understand all of this. Like, "Oh, I get it. That's really not serving me, it's just me serving others—and not in a way that I'll talk about in a bit with the Kindness Rocks Project, but more of, you know, how I show up for others.


Worrying about how I'm perceived was not bringing me personal joy, and in the coach training program, you learn all about those judgments and assumptions and all that comes up for us.
And so when I was in coach training, I realized that true joy for me was me taking care of me.
We're all individuals, and we each have a different recipe of things that bring us joy. I think it's ingrained in us as children to achieve, and if we're good at something when we're young, people might try to steer us in that direction. And whether it's because we were young, or we just don't give it much thought, we might keep doing those things without ever really taking the time to really go within and ask ourselves these important questions.
For me, success changed from external validation, to inner peace and joy.


---

Curious about what's involved in becoming a professional coach?
Start by grabbing your copy of our in-depth guide to understanding the field of coaching. Click the image below to get started!