---
by Farrah Hudson
Jun 28, 2019
|
6 minutes read
---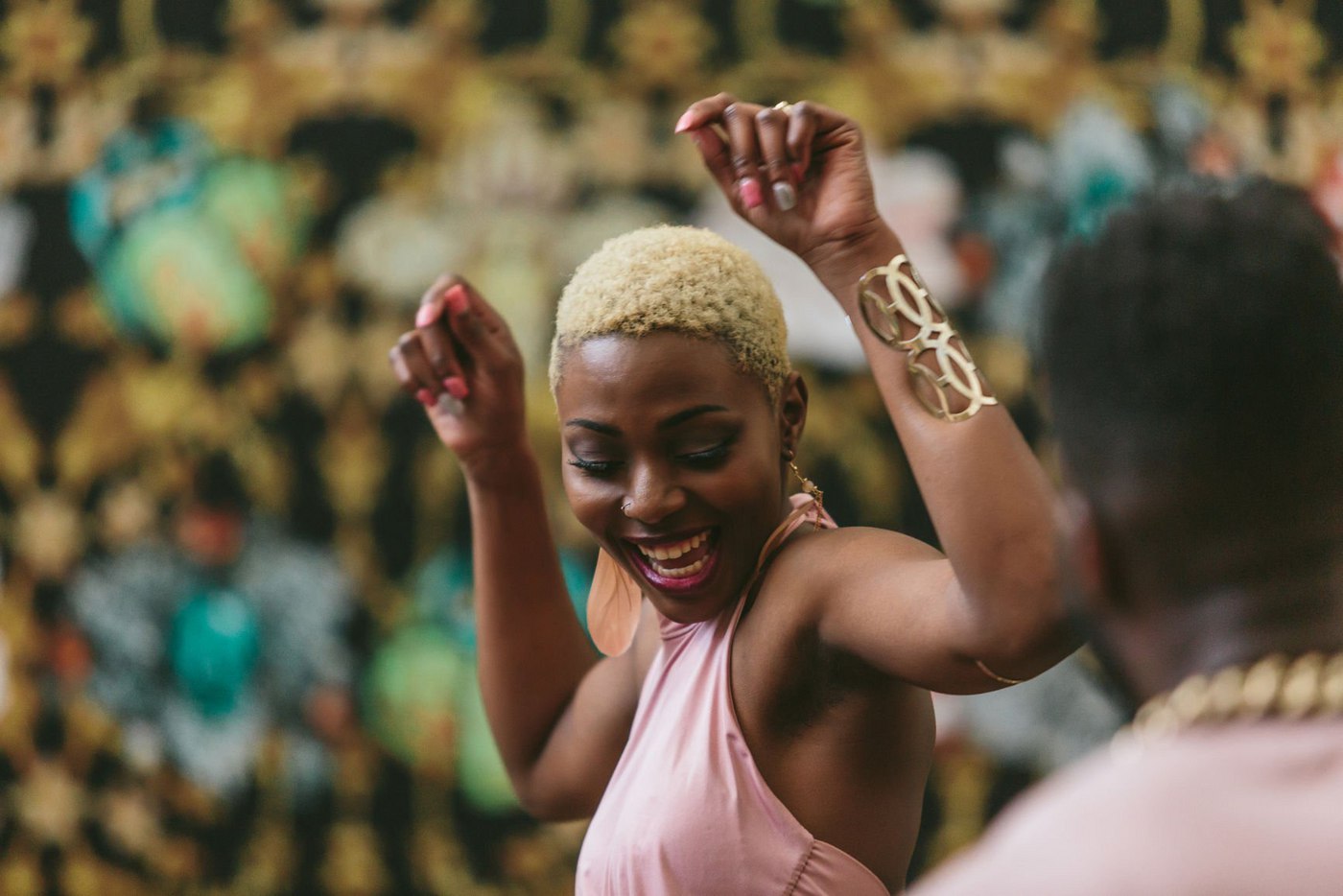 Each day you face thousands of choices… and each one holds the potential to unlock an infinite chain of possibilities in your future.
Sometimes, the smallest step, intentional or not, creates the most significant results in your life.

Take Gwyneth Paltrow's character in Sliding Doors, as an example. Her character Helen's life path becomes completely altered because she misses her train one day. (If you haven't seen the movie, no spoilers, but by missing her train, we get to see two possible futures: the chain of events occurring if she hadn't missed the train, and her life trajectory after missing the train.)

It makes you wonder what your own future might look like if you were to take a step in a new direction and change your own life's course.

If you're feeling frustrated with your daily 9-to-5 schedule and you dream of enjoying more freedom in your days, or you enjoy your work… but you're just not able to fully harness your potential where you are and love to imagine days filled with more satisfying work, you're not alone.
If you feel like your calling is to help people and build a coaching practice as an Executive Coach or pick up a few clients on the side, let's play a game right now. It'll take less than ten minutes.
If you don't make a change to do the work you're called to, you know exactly what your life will look like for the next five, ten, maybe even twenty years.

But if you try something new, your future will look very different.

Are you ready to go on your own "Sliding Door" adventure?

If so, read on to discover the 3 key ways that Leadership Coaching Certification can change your life.

Imagine that instead of waking up and going through the same motions, daydreaming and researching the life you really want, one day, you took the next step. You signed up for an Executive Coaching Program. You started working on your business plan. You shook up your current reality to make room for a new one…

After making this big leap in your life, you'd soon discover…
#1: You'll be free to live your life on your own terms.
Earning your Leadership Coaching Certification supports you in achieving your career goals… and your life goals. (Aren't they the same thing?)

Imagine this… you wake up with your body's natural rhythm (instead of being jarred from your slumber by the windchime or guitar riff ringtone on your phone's alarm). You work through your to-do list in a way that maximizes your energy, your focus, and your productivity. You can log off for the afternoon to join friends for lunch if you want. You can take Fridays off and never miss another little league tournament again. You can even work until 3 am every day if you're a night owl and find your energy flowing most when the sun is down.

You can work, and live, on your own terms because you get to set your own schedule.

And not only that, but instead of venting about another frustrating encounter with your boss, or a coworker who's secretly a community refrigerator lunch pirate, you'll be energized and passionate about the people you're working with. Because as an Executive Coach with your Leadership Coaching Certification, you choose your clients and partners. You're in control. If you see red flags or a communication style mismatch, you don't have to put your head down and power through for the greater good. You can kindly direct them to a peer who's a better fit or just politely decline to take the relationship further.

And having control over your work and your life starts on DAY 1 with iPEC. You'll have the freedom to set your own schedule within the coach training framework, you'll start learning about self employment right from the start, and you'll be able to pick up paying clients right after Module I. This sets the tone for you to build your business at your own pace with no external or imagined pressure and constraints.

You get to create your life on your terms.

If you're curious about how earning your Leadership Coaching Certification can help you live your life less frustrated, anxious, stressed, and tired, then you have to watch this webinar about escaping life in the fast lane.
#2: You'll start waking up excited about the day… even on Mondays.
In your Sliding Doors scenario… instead of battling the Sunday Blues, you may find yourself going into your Monday (or whatever day you like to start your week because you set your own schedule) with a celebration.

Where you used to zone out in front of Netflix to avoid your growing anxiety, now you start a mini dance party with your kids, partner, or even pet before bed. You're excited about the work you do because you love it. And Sunday night goes from being your last few hours of freedom to an anticipatory break as you look forward to Monday.

Your transformation and deep-rooted joy begin with a personal transformation that unfolds during iPEC Leadership Coaching Certification training. While learning how to guide clients through the journey of self discovery, evolving mindset, and manifesting opportunities, you'll undergo this transformation yourself, first.

In this alternative reality, you'll be able to do things like build effective leaders and improve corporate culture. Maybe you'll focus on helping corporate executives who often prioritize work over personal fulfillment begin to find a balance and start living in a state of full potential. You might even find a new niche or serve leaders who want to bring a higher level of consciousness into their businesses with heart-centered leadership.

Can you imagine what your clients will say about you?

"The journey was unbelievable. What I learned at iPEC gave me permission to live the life that I want to live. Now, my job is to give these gifts to other people and I love doing it. I see my clients transform as they relax and start to follow their own intuition." - Claire Kluever, iPEC Certified Corporate Coach

If your dream is to feel good about the work you do—and change people's lives, how could you not wake up excited on every day of the week?
#3: You'll be empowered to reach your fullest earning potential.
The last stop on our Hollywood-inspired time travel is perhaps the most emotionally charged because it addresses money.

Be honest with yourself. Do you ever feel like your earning potential is stifled by external factors such as corporate pay raise policies, reaching the highest position you can attain at your company, or even the economy?

Well, in this peek at your alternative future, you actually feel pretty good about your earning potential because you've got the skills, understanding, and confidence of a Certified Professional Coach.

How to Become an Executive Coach covers this topic in detail. But in this Sliding Doors game, you understand that the Executive Coaching industry is ripe for potential earnings. Some great information from Currently, 25 to 40 percent of Fortune 500 companies hire Executive Coaches. GE, Goldman Sachs, and Google spend over $1 billion each year on Executive Coaching. And with Indeed.com putting an average Executive Coach's salary between $60,353 to $119,173 per year, it's easy to see how you'll begin to tap into your highest earning potential.

A Leadership Coaching Certification allows you to set your own rates and hours. This means that you get to set your own limits, not anyone else.

And iPEC sets you up to reach your full earning potential with a unique training approach. Because iPEC gives you tools not just to coach, but also to be a successful entrepreneur, covering planning, strategy, and helping you gain the confidence you need for success.

iPEC's Professional Coach Training Program teaches you so much more than how to be an amazing coach. In our alternative-reality scenario, you've already learned how to be a coach AND business person with your iPEC training. You were able to enjoy the Quick Start business development training and you worked with a Success Coach to navigate a path of growth and success.

But this Sliding Doors adventure doesn't have to be just a game while you escape your current reality for a little bit of time.

Change isn't usually easy but if you want to pursue Leadership & Executive Coaching, you're not alone. You don't have to figure it out on your own. You just have to figure out if you want it badly enough to take the first step and initiate a change.

Can you imagine a life where you live and work on your own terms? Where you wake up excited… every day of the week? And where you're reaching your fullest earning potential?

Because that's the future that you deserve—and it doesn't have to be a fantasy. If you're ready to learn more about how to start the process of earning your Leadership Coaching Certification, just click here to request a personalized call with one of our Admissions Coaches. They'll discover where you're at on your journey and how to help you get to where you want to be.

Just like missing a train can alter the future, earning your Leadership Coaching Certification can change your life.

You can live the life you dream of. You can stand out. You can live with confidence. You can feel good about your work. And you can decide how much you earn.

Earning your Leadership Coaching Certification puts you in control as you help others find what they're searching for in their own lives.

But our imaginary Sliding Doors trip obviously isn't real. And while it feels good to imagine an alternative future, no one else can do it for you. It's up to you to dedicate yourself to a program, define success, and become a leader in creating your own life.

The choice is yours.

If you're not quite ready to take the next step but you do want to learn more about earning a Leadership Coaching Certification, download your FREE copy of The Complete Guide to Executive Coaching Certification: Everything You Need to Know About Becoming an Executive Coach.