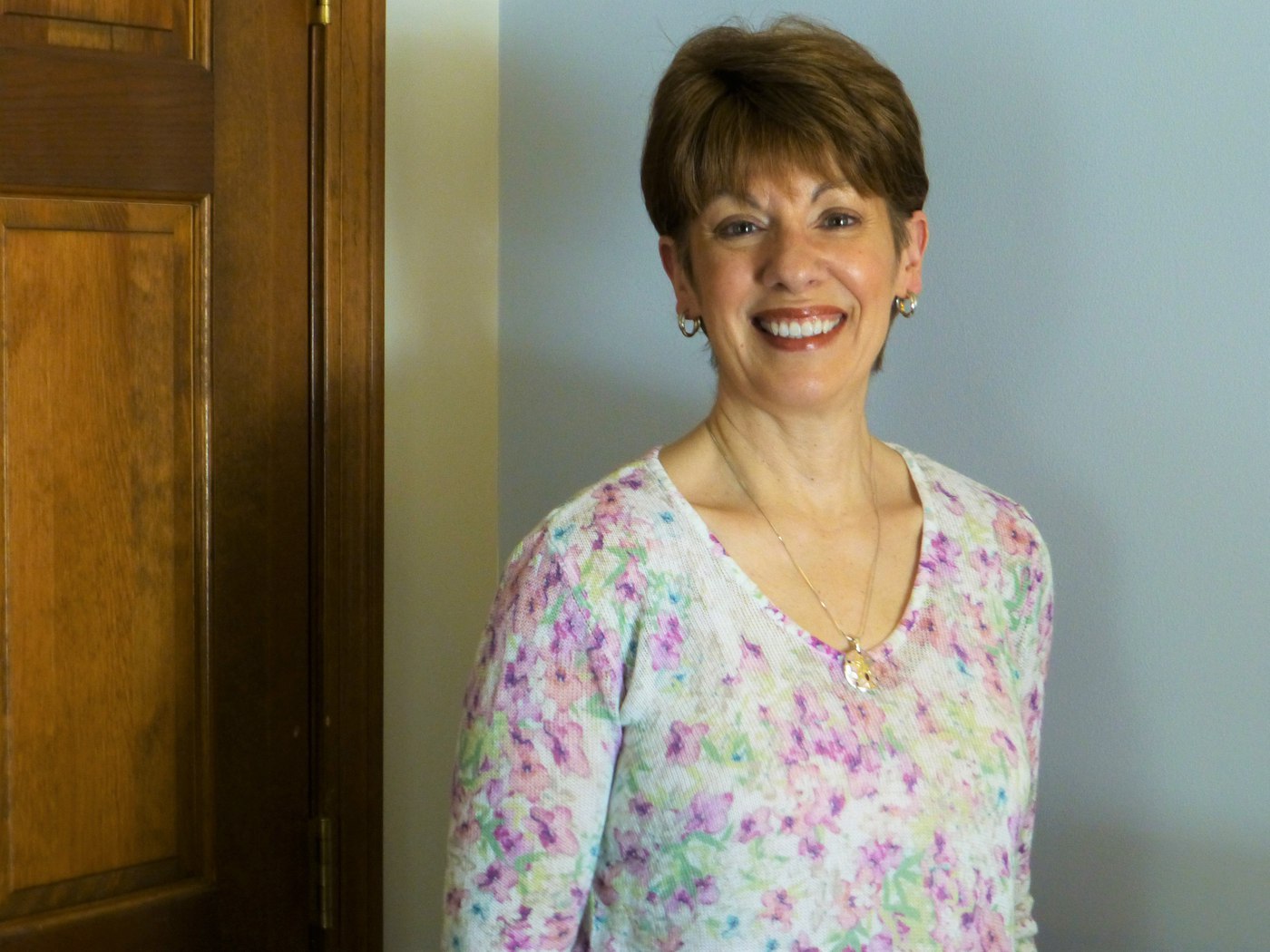 Meet Lead Trainer, Sherry Dutra!
At first glance, Sherry's nature is quiet and somewhat reserved so most acquaintances would be surprised to learn that she's actually a bit of a daredevil! She bought herself a Harley Davidson Motorcycle and taught herself to ride in her mid-40s, and started ziplining in her 50s. Her first daring adventure? Whitewater rafting!"I grew up on Cape Cod and I love being out in nature. Whether it's hiking the mountains or enjoying a day out on the lake, I am drawn to it all," Sherry said.

A natural at the art of listening where others are quick to fill the silence with words, Sherry leans in—heart wide open. Compassionate yet direct in her approach with clients, she challenges them to recognize and leverage their unique gifts and talents to deliver real, sustainable results with less stress and a sense of greater fulfillment.

Sherry holds an MBA from Rivier University and a BA in Human Development from Boston College. She is a Results System™ Certified Practitioner using the Results Accelerator™ and Results Roadmap™ with individuals, groups, and teams. To support her clients in transition, she is an authorized program facilitator for the Now What? coaching program. She is recognized by the International Coach Federation as a Professional Certified Coach. Sherry holds certifications in a wide range of assessment resources including the Hogan Inventories, Genos Emotional Intelligence and Motivational Fit assessments, Energy Leadership™ Index assessment, Everything DISC® Profiles, and the Myers-Briggs Type Indicator. Sherry became an iPEC Certified Professional Coach and Energy Leadership Index Master Practitioner in 2006. In 2007 Sherry became an iPEC Lead Trainer, and in recent years earned her COR.E Leadership Dynamics™ Specialist designation from iPEC.

"Being an iPEC Lead Trainer allows me to teach which I have loved doing since I was a child, playing with my friends and cousins. I would line them all up for the lesson of the day and even use my stuffed animals as stand-ins when needed to fill my classroom." Sherry continued, "After years in corporate HR and Leadership Development, the combination of teaching, coaching, and facilitating in the iPEC training room allows me to play all of my passions."

Sherry has strong organizational capabilities and likes to get things done. Sherry specializes in working with high performing corporate and business professionals to maximize their leadership capabilities and achieve both their professional and personal career goals. Her company, Dutra Associates, offers coaching and consulting in a wide variety of industries (high-tech commercial and defense electronics, semiconductor, medical equipment and scientific instruments, to financial services, insurance, retail, health care, career management, and biotechnology). Sherry brings 20+ years of experience designing, leading, and deploying strategic leadership and management development programs while collaborating with all levels of leaders to create solutions which enhance and accelerate leader capabilities.

Sherry resides in New Hampshire. When not on an outdoor adventure, she can be found enjoying the good company of family and friends, reading, playing the piano, or listening to the blues!