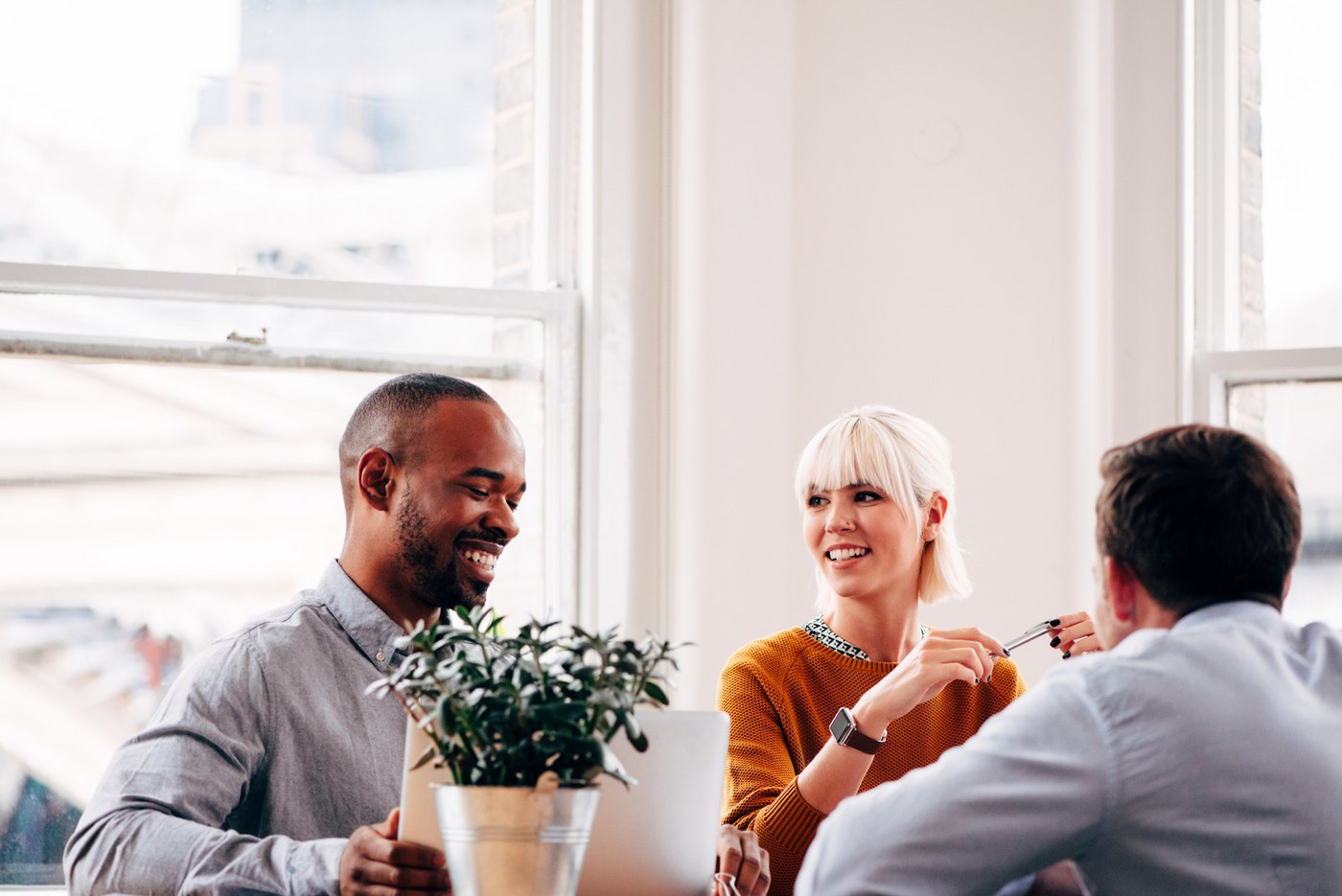 What Makes a Coach Training Program Great, Anyway?
Are you the first port of call in everyone else's emotional storm? (And by "everyone," I mean everybody from your old college roommate to your second-cousin-twice-removed that you briefly chatted with at the last big family gathering.)
There's a good reason that people seek you out when they're facing a problem. You always seem to know the right thing to say and when to be quiet and just listen. You ask questions that help the other person gain perspective and feel more hopeful about their circumstances.

Chances are (especially since you're reading this article) that you really don't mind being everyone's sounding board. It feels good to be trusted by others with their fears and doubts, and you love providing a different (helpful!) perspective on their troubles and helping them discover a path forward.

It feels so good, in fact, that you've considered becoming a certified coach in order to put this ability of yours into play with more focus.

But, once you start to research your options, you may start to get overwhelmed by the many coach training schools out there. And, you're probably left feeling unsure on how to evaluate which program can best help YOU make the most of your abilities.

Some other concerns I've heard from potential students are that they're worried that coach training will force them to use tools and techniques that don't feel authentic to them, or that they'll HAVE to start a coaching business in order to make their investment pay off.

I had those fears, too! So here are a few things I'd invite you to consider when researching your options:

1. Look for a program that elevates your natural skills.

Here's the thing – you're already coaching in some form – even though you probably don't call it that and you may not even realize that's what you're doing! So you need a program that will show you how to refine your natural abilities.

Coaching is traditionally seen as helping someone define their goals and then holding them accountable to achieving those goals.

My guess is that you probably feel the urge to go a little deeper… to stop troubleshooting the problem in front of you and deal with the source instead. After all, if someone doesn't identify and address the underlying issues that make it challenging for them to reach their goal, they're going to face the same difficulties and roadblocks the next time!

While you're evaluating schools and programs, consider whether transformative coaching skills are taught as part of the package. With transformative coaching, your job is to help your client uncover what's really holding them back from sustained success. Along the way, they'll probably feel more empowered and connected to their purpose, too.

This is the power of transformative coaching, and an outstanding coach training program should equip you with these skills, tools, and techniques.

2. Look for a program where you can become your best self (and attract those that want to
work with you).
What are your strengths?

Do you find joy in helping folks identify their gifts and where their passions lie?

Are you super into helping new moms with career changes and comfortably returning to work after maternity leave? Or helping entrepreneurs navigate the tricky line between expressing their creativity and living comfortably from sales of their work.

Or maybe you're into improving office culture by coaching up-and-coming managers and team leaders.

If you can imagine a coaching niche, then it's out there and waiting for you.

The right coach training program will offer you training and techniques for working with the clients of your dreams… whether you do so as a business owner or as an employee in a larger organization.

At iPEC, the first part of our program equips you with coaching techniques and tools that can be applied to anyone, with any challenge, at any point in their lives. With that foundation, you can go on to any of the specialty track trainings that appeal to you… and there's nothing that says you can't go back and change your focus!

I tell students that it's important to work with the clients that resonate most with you. It's better for you and it's better for your clients, not only because you'll be happier, but because that will come out in your coaching… making you more effective and helping your clients make more progress!

3. Choose a coaching model that works for you.

Now, I know I said above that you don't have to start your own business to be successful as a coach. And you don't! Plenty of our students have taken their skills back to their jobs and been incredibly successful! (More on that in a minute.)

However, there are also students who want nothing more than to set their own hours, live where they want, and answer only to themselves. So when you're evaluating programs, ask yourself (or them!) if they provide support so you can set up your own practice and start finding clients.

Here at iPEC, if you've always dreamed of running your own business, we've got your back with included modules focused specifically on Business Development training.

The goal is to give you resources to help you become more comfortable with basic business fundamentals, including talking with your clients about how you structure your services. You also get hooked up with a success coach who coaches you on launching and growing your business!

4. Chart your own career path.

Remember how I said not all of our graduates become solo entrepreneurs? There's a growing number of students who enter our program simply to become more effective in their existing role.

Maybe that's what you're looking for, too, or maybe you have your eye on a promotion or new position. Either way, the coaching skills you'll learn can drastically change the way you approach your job, your coworkers, and your projects… completely changing your workplace dynamic.

When you're considering different coaching programs, you should also look at whether the training includes continuing education credits (CECs or CEUs). If you're looking for a promotion or to increase your perceived credibility, it can help to list those certificates (and your new Certified Professional Coach designation) after your name.

Are you ready to discover whether the iPEC Coach Training program is a seamless fit for you, your abilities, and your dreams?