---
by Rachel East, CPC, ACC, ELI-MP
Mar 03, 2020
|
7 minutes read
---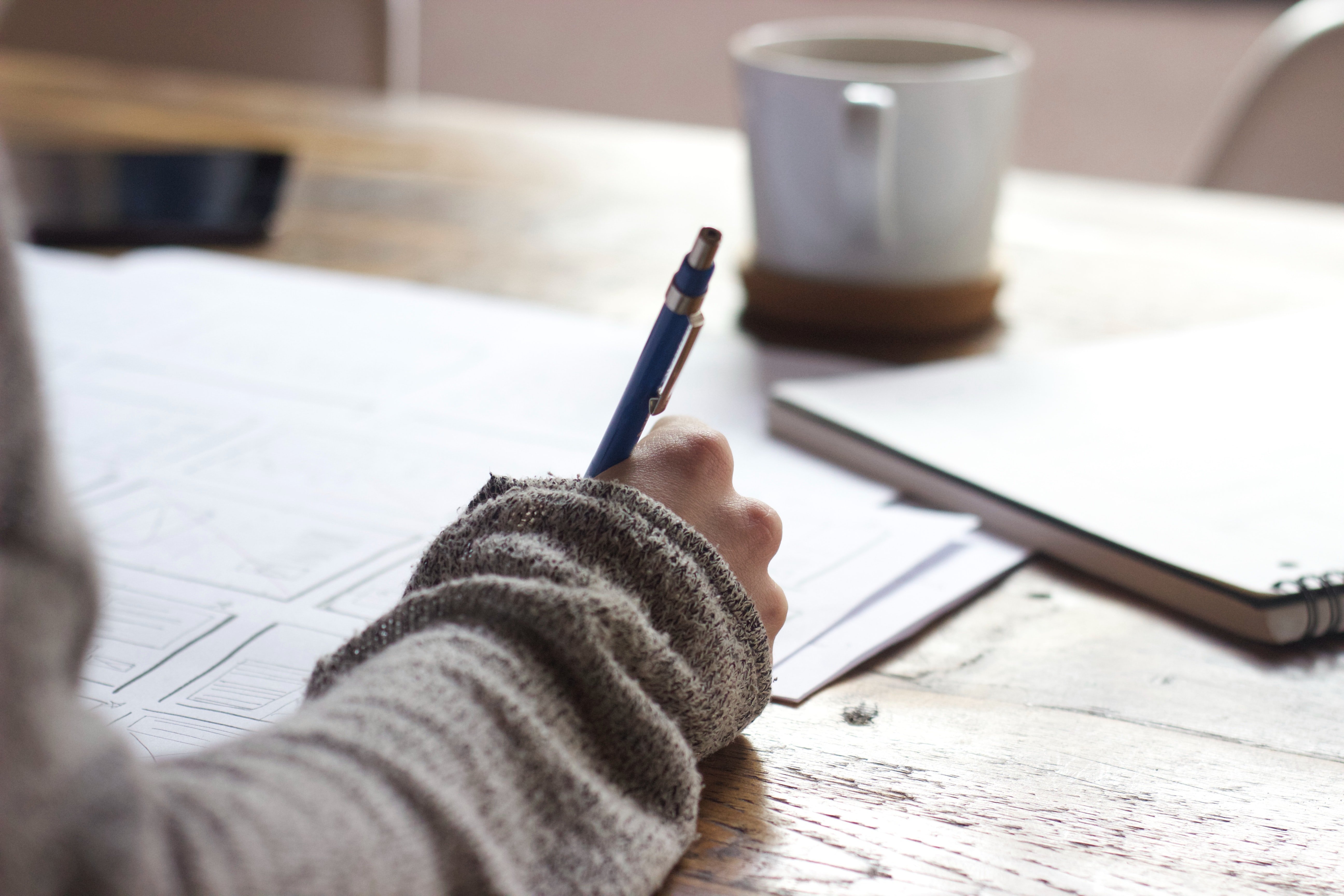 Here's why iPEC exceeds the industry's top standards for an ICF accredited coach training program.
With each article you read about becoming a coach and attending an ICF accredited coach training program, excitement about the path and the potential can build up quickly:
Maybe you find yourself imagining waking up each day looking forward to creating meaningful change in the lives of others, being in control of your schedule and destiny, and having the opportunity to change the world—it's a wonderful vision to hold for yourself.
And while you're riding the excitement of possibilities and clearly seeing the success and impact you know you can create, you're doing your best to lay a solid foundation to make it happen—which is why you're reading this article! And that's why you've probably read dozens and dozens of other resources about ICF accredited coach training programs. You're a thorough, committed professional who wants to make the best career choice possible.
You don't want to commit to and complete extensive training that you invest time and resources into, and then come out at the end only to find yourself struggling—not lining up dream clients to work with, not making an impact, and not supporting the lifestyle you deserve.
Moving forward on a career change or long-term certification program to enhance your current career can be scary. You're investing time and money and energy into your dream. What if your dream doesn't actually come true? It's easy to feel doubts, wondering if you'll be able to find clients and see a return on your investment, but the ICF's gold standard accreditation is only the beginning of our commitment to your success. And when you pair the best tools in the industry with your motivation, dedication, and effort to make your dream of becoming an in-demand Professional Coach your reality, you'll be unstoppable.
While attending an ICF accredited coach training program and becoming a professional coach can be an uncertain venture for some, it doesn't have to be for you.
When you plan ahead, do the research, and take a calculated risk, you'll discover that perhaps the most crucial element that will affect your real world success isn't what you'd think. It's not your logo or your business name or your brand colors. The truth is that accreditation is a huge key, if not the biggest key, that can affect your real world coaching experiences.
And the International Coaching Federation is THE accreditation body for the entire coaching certification and training industry. The ICF provides a gold standard for accrediting coaching programs and for setting rigorous and consistent benchmarks for programs to meet. iPEC has proudly carried this honor since 2002, and we've consistently gone above and beyond even their highest requirements to offer you an experience that prepares you to fully realize your dream.


What is the ICF and why does it matter?

Before we can explore how accreditation affects you and your career, it's worth understanding what the International Coaching Federation (ICF) is and why carrying their gold standard accreditation is so important.
The ICF is an independent entity with no financial investment in iPEC or any other coaching institution. Their lack of investment into any particular school or program allows them to be objective and fair when granting accreditation because they have no conflicting interests and can assess a program based solely on its value.
As you can read on their website,
"ICF is advancing the coaching profession so coaching becomes an integral part of society. Our members lead this journey by representing the highest quality in professional coaching."
The ICF offers both individual credentialing paths for coaches and accredits coach training programs, such as the program offered by iPEC.
The three ICF credentials a coach can earn are:
Associate Certified Coach (ACC)

60 + training hours and 100 + hours of coaching experience

Professional Certified Coach (PCC)

125 + training hours and 500 + hours of coaching experience

Master Certified Coach (MCC)

200 + training hours and 2500 + hours of coaching experience
When the ICF evaluates a program for accreditation, they're not only examining the quantity of the content available, but they also dive into the quality of it. Thanks to their diligence and dedication to helping students identify ethical, high-quality programs, when someone is considering becoming a coach and starts to research coaching certification programs, they can feel secure knowing that the program will deliver on its promises when the ICF has blessed it with their gold standard seal of approval.
By attending an ICF-accredited coach training program, you'll experience direct impact on your real-world success.
If you were to tell a client you graduated from an Ivy League school, they would be impressed and implicitly trust you because of the reputation that those institutions carry.
As a Professional Coach, accreditation indicates to clients that you're trustworthy, professional, and invested in success. Clients want to know that the person who will help them become the best version of themself has received the best training possible and many of them will research this or ask you about it.
iPEC carries a reputation for surpassing even the ICF's strenuous accreditation requirements, and telling a client that you're an iPEC Professional Coach isn't unlike graduating from a prestigious university.
In fact, at one recent convention, our Director of Curriculum was overcome with pride after a presentation to industry experts, competitors, and peers. As soon as she introduced herself and mentioned that she worked at iPEC, she received celebrity-level recognition everywhere she went. iPEC's standards for excellence truly pass the gold standard, but also garner immense industry-wide respect and appreciation.
Accreditation can be the difference between a "yes" and a "no" when a dream client is interviewing professional coaches to help them support their own growth and development goals.
Often, when entering into a new coaching relationship, clients want to see that their coach has received the proper education to justify the cost of the sessions. Our ICF accreditation provides your future clients with a quick, easy, and reliable way to check and confirm, that you've learned, practiced, and perfected your coaching skills using the highest quality content and training resources available.
How does iPEC match or exceed the ICF accredited coach training program standards?
Since 2002, iPEC's coach training program has been accredited by the ICF. Every 3 years, the ICF conducts an in-depth audit to ensure every program is upholding the most recent industry standards, and for almost 20 years, iPEC's coach training program has earned that seal of approval with each review.
Some ways that iPEC goes beyond the ICF's coaching curriculum requirements include:
Coursework and training sessions which go several steps beyond the baseline standards.
Access to curriculum hours and materials that significantly exceed the ICF's already-extensive requirements.
Tools to help prepare you for your coaching career beyond your certification, including our Coaching Specialities Library, where you can learn about viable professional coaching career paths from coaches who are succeeding in the real world.
Ample opportunities to practice and gain valuable coaching experience beyond the ICF's standards.
Success Coaching to help prepare you to understand and engage with your clients on an authentic and unparalleled level.
Core Energy Coaching™ methods that equip you to enable others to be the agent of change in their lives by consciously choosing actions to create the things they most want to experience in life.
iPEC wants you to have the opportunity to explore any coaching path that you're called to, and we also want to introduce you to paths you may not be aware of. Our Coaching Specialties Library is a wealth of information to help you begin to solidify a plan for how you'll take your training and apply it to the real world.
Peer Coaching
In order to gain confidence in the new skills you're developing, you need a safe and challenging place to test your new knowledge. Peer Coaching allows students to work together and begin to build their coaching muscles as they collaborate on identifying what works and what doesn't in unique coaching scenarios. It's growth-focused and a powerful way to begin to feel secure in your coaching abilities.
Mentor Coaching
Taking the Peer Coaching a step further, iPEC students also work with a Mentor Coach. This person is an experienced coach who provides tough questions, identifies where you're not feeling confident or where you might need more practice, and helps refine your skills even further. This added layer of growth helps you build your skills and confidence so that you don't feel like a beginning professional coach when you leave iPEC, but an expert generalist.
Success Coaching
Going one big step beyond the ICF's requirements, iPEC excitedly offers Success Coaching as an option for all students. Mentor Coaching is about skill development; Success Coaching is about YOU development. Success Coaching pairs you with an accomplished Certified Professional Coach who helps you work through your own growth areas and gives you a completely new understanding of what your clients will go through in coaching. Not only do you become someone who gets it because you've done it… but you can empathize with those you serve on a completely new level.
Are you ready to help raise the consciousness of the world?
You probably relate to iPEC's mission, which is, "to raise the consciousness of the world, one person at a time." For us, that starts with offering you resources and training opportunities that surpass the gold standard set by the most respected governing body in the coaching certification industry. We want to raise consciousness and we start by raising already high standards for the training we provide.
Like you, we're genuinely committed to conscious transformation. That's why we dedicate every step of every decision we make to serving you and helping you fulfill your potential, just like you'll dedicate yourself to helping each of your clients fulfill their potential.
Surpassing the industry standard curriculum feels like the right thing to do as we strive to inspire and support your calling to change your life through coaching. In fact, iPEC has developed a unique process that goes deep into uncovering inner blind spots and cultivating new perspectives which support individual success on a sustainable level. We call this Core Energy Coaching™.
With Core Energy Coaching™ techniques and tools, you'll support your clients as they establish and achieve new goals, raise their level of consciousness, and open up new possibilities that were previously hidden from sight. This is how people step into new versions of themselves, make connections, become catalysts for culture shifts within their workplaces, and increase the joy and positivity in every aspect of their lives.
Because when your life changes, you can change the lives of others. And that's how we work together, to raise the consciousness of the world.
---
As you're researching Professional Coaching Training Programs, many variables seem important. And many of them are!
However, accreditation of the program where you complete your coach training matters more than you may realize, for a variety of reasons relating to the quality of your education and experience, to the impression you'll make on potential clients.
iPEC is honored and proud to say that we've carried the ICF gold standard accreditation for almost 20 years, earning it with each audit, staying ahead of industry guidelines, and constantly growing what we can offer our students.
Guided by the strenuous expectations of the ICF, we challenge ourselves to do more and to be better every day. That translates to offering you more and finding new ways to help you be better every day. And that is why iPEC uses the standards set by the ICF and we go beyond these standards with our Core Energy Coaching™ difference.
You probably have questions and we're ready to help you find the answers you're looking for. Talk to an admissions coach and we can help you determine if iPEC's ICF accredited coach training program is right for you.