D. Luke Iorio - iPEC President | attitude | choice | iPEC Coaching | judging others | life coach | on December 10 2014 by ipeccoaching | reframing
I was sitting in a pizzeria the other day. It was later than the usual lunchtime rush, so the crowd had died down. There were eight or nine of us having lunch. I've been traveling a lot lately, so I was using the time to catch up on the numerous emails that piled up. As I'm sure you know, they can quickly get unwieldy. So, I'm sitting there, gnoshing on my pizza and typing away on my tablet, when a couple of "business casual" dressed guys came in.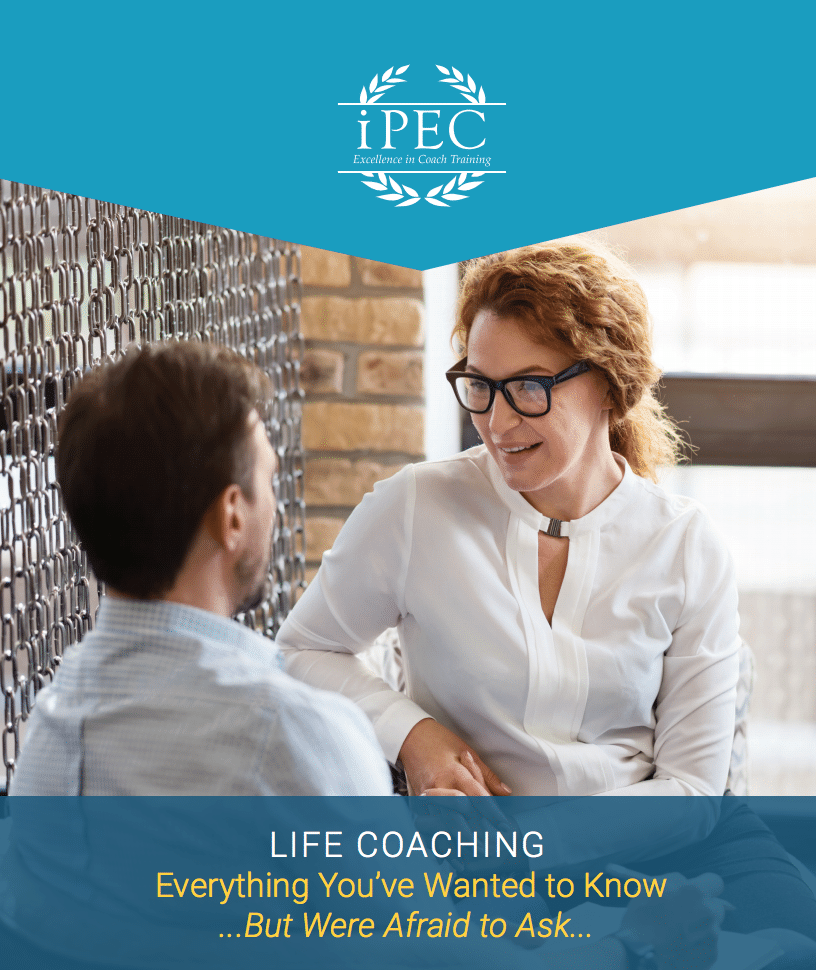 LIFE COACHING: Everything You've Wanted to Know (But Were Afraid to Ask)
Subscribe to the iPEC Blog and discover how you can help people make profound and lasting shifts in their lives.
Luke Iorio - iPEC CEO | attitude | coaching skills | life coach | power of choice | reframing
We all run into instances and situations that can cause frustration and, yes, even anger. I'd be lying if there haven't been times when someone cuts me off while driving that I didn't think having a Howitzer mounted on my car would be a handy option car dealers should offer. Rudeness, inconsideration, and selfishness also get under my skin.
Luke Iorio - iPEC CEO | attitude | iPEC | life coaching | motivation | self-improvement
Ah, the never-ending battle to stay or get in shape. Atkins, low-cal, vegetarian, South Beach, low-fat, and dozens of others all claim to work. Exercise more. Cut out junk food. Weight Watchers. Jenny Craig.
Zack Lemelle - Leadership Engagement Services | attitude | choice | coaching | iPEC | leadership | new perspective
"Almost everyone will make a good first impression, but only a few will make a good lasting impression." – Sonya Parker You've been there. Met a great person only to find out that your initial impression was all wrong. Sure, he or she was polished, had a warm handshake, and smile. Talked about the right things. Asked good questions, listened attentively to your answers, provided information of value, etc. But, were they trying to educate you or impress you? Are they being genuine and authentic? Sometimes it's one or the other. First impressions can be misleading. Sometimes people "act" like they are interested in what you have to say, when really, they are only interested in what they can get out of a relationship with you. Make a lasting impression with "NetWeaving" where everyone benefits. Imagine if that scenario was turned around and the person you met was truly interested in you and how they can help you achieve your goals. There is actually a tactic named, "NetWeaving," where people go into a relationship with a "pay it forward" mindset. Taking this approach, over time, will give you a higher return on your investment in relationship development than traditional networking. Not to mention, make a lasting impression. Develop stronger, more lasting relationships. NetWeaving is a philosophy as well as a set of learnable skills and strategies, developed by Bob Littell, a consultant from Atlanta, Georgia. It's a form of networking which focuses on helping others. Instead of taking the "What's in it for me?" angle, the NetWeaver will approach the relationship with a different focus – "What's in it for them?" As result, stronger, more lasting relationships are developed. The essence of NetWeaving is helping others, and in doing so, having the confidence to know that over time you will also benefit. NetWeavers act without regard for what they will receive in return. A skilled NetWeaver is constantly on the lookout for ways to bring people together and to help people locate resources to meet their needs. Instead of spending time talking about how wonderful they are, the NetWeaver will ask high gain questions to inquire about another person. For example: What does your best prospect look like? What are the strategic differentiators that make you unique? Who are the three or four people you would like to meet? Tell me the story of how you landed your best client or customer. Making a lasting impression takes work. It's more beneficial in the long-term than making an outstanding first impression. The benefit is that you will develop a stronger relationship with associates because they will genuinely know that you're interested in their success and well-being. So, what will you do to make a lasting impression today? I'd love to hear your comments.
D. Luke Iorio - iPEC President | attitude | commitment | confidence | iPEC | life coaching
Having the vision of where you want to be is one thing. Having the confidence and commitment to reach your goals are often areas where we fall short.