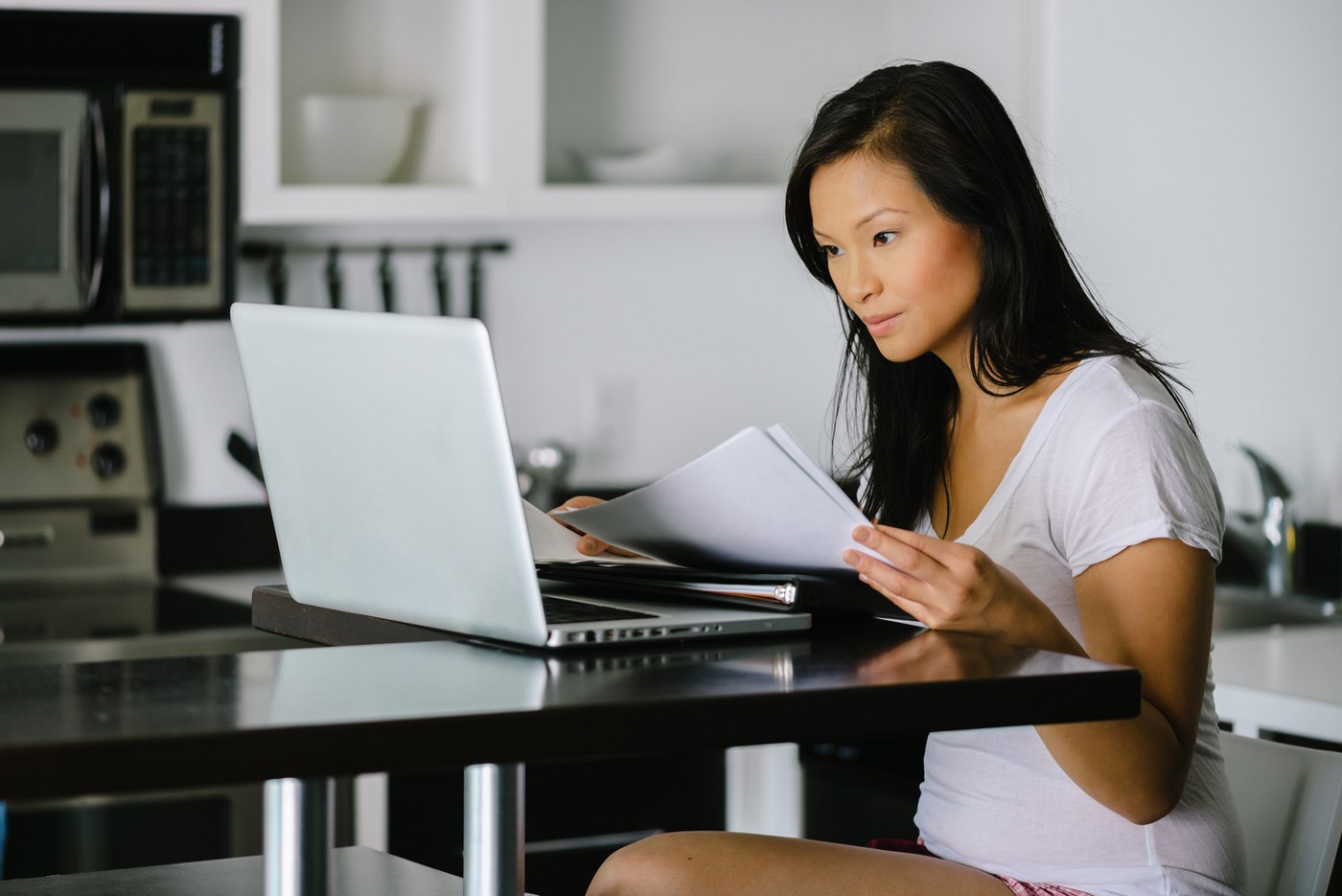 Is Coach Training for Me? 5 Questions to Ask Yourself Before Jumping In
I wasn't always the Admissions Director at iPEC. A few years ago, I was downsized, scared, and wondering where my next pay check was going to come from. Every week, I'd complete my unemployment paperwork and wonder what my next step would be. I spent a lot of time researching, and finally decided to make a really big (four-digit big) investment in iPEC's coach training. But I was still so nervous. Was I making the right decision?
If you're in that knee-deep, buried in research phase… if you're thinking this whole coaching thing might be a bit "woo-woo" (it's OK to admit it, I totally thought the same thing back then)... I understand how scary jumping from research to "I'm ready to enroll!" can feel.
Here are a few things I invite you to ask yourself, so you can feel more confident about your decision to pursue coach training, and, more particularly, your choice of school:
1. How do I plan on applying my CPC training?
Before we even get to the types of programs out there and what to look for, I'd recommend that you search within yourself for clarity on what you want to do AFTER you've completed the program. You don't have to know exactly who you want to work with or the type of coaching you want to provide, but it is important to envision your future life and what that looks like.
Do you have a hidden entrepreneur inside who wants to work from anywhere in the world? Are you passionate about self-growth and personal development? Do you want to climb the corporate ladder or create a coaching environment in your existing workplace?
Coach training can be used for ALL of these reasons, but everyone has their own version of success and fulfillment. Your answer to this question can be helpful in determining what you want to learn and what you need to get out of a coach training program.
2. What, and how, would I be learning in this program?
There's actually three parts to this question:
First, what will you learn in the program? In other words, does the school stick to teaching the traditional coaching tools and nothing else? Traditional methods are foundational, but they garner limited results in actual practice. You'll want to look for a program that offers more than just the basics. An acclaimed coaching program should also teach transformative coaching skills. These are the skills that will give you the ability to inspire your clients to make lasting changes. Finally, if you're hoping to open your own practice, you'll want to look for a program that offers business development training.
Once you determine that the program can take you from where you are to where you want to be, you'll want to ask how you will learn in the program. Is there a mix of in-person and webinars? Is it entirely online? Will there be hands-on exercises and actual coaching sessions so you can learn from experience? Don't enroll in a program that doesn't speak your language (or, in this case, learning style).
Lastly, is the school's mission one that you can get behind? There are over 200 coach training programs within the U.S., and each one has life-changing testimonials… but do they "walk the talk"? Can you get behind their philosophy? Is it one you'd adopt in your own practice or coaching style?
3. What support does the school provide after the program is over?
Having the resources to succeed as a professional coach is as important as having the knowledge of specific coaching tools and techniques. When your active learning time with the school has finished, will you be left with a lot of knowledge and no know-how? Are you able to return to your training materials over and over again and use the templates provided with your own clients? How does the school set you up for success?
For me, it was invaluable that iPEC gave me a mentor coach, because if I had to choose my own, I'd worry that I was getting feedback from someone who didn't know what they were doing! Business development was so important—it gave me the ability to easily explain (to strangers!) what coaching is and what I do as a professional coach, and it was available to me after the program ended, so I could turn to it exactly when I needed it.
Because I graduated with a strong foundation, I was able to confidently create my path. And, because iPEC continued to provide me with resources after I completed the program, I am continually able to grow my practice.
4. Who are they?
This is a little "who's who of the coaching world" but, you'll want to question the school's track record. Do they have any successful graduates? Keeping in mind that success is in the eyes of the beholder, they don't have to sport a multimillionaire portfolio, but the school should be able to proudly point to graduates who are making a name for themselves.
(Interested in a few of iPEC's star alumni? Dating With Dignity, The Revolutionary Club, and Epic Sexy You are just a few!)
5. What am I getting for my investment?
So you've found a few programs that interest you enough to take the next step, but you're caught up in the pricing. How can one program be $2,000 and another $15,000?
Here's my checklist for evaluating what's included (and not included) in your tuition. If anyone uses the term "all inclusive" you'll want to be sure it contains:
International Coach Federation (ICF) accredited courses
Business development lessons
Mentor coaching
Practice coaching
Success coaching
Books and resources at no additional charge
Lifetime access to materials
Fee-free final exam and certification
I could talk all day about why coach training is such a great investment. It just has a way of helping you get clarity on what you want and then empowering you to GO FOR IT!
Click here to learn more about how the iPEC CPC program can help you build your best life so you can start living a life of freedom and fulfillment.