Does your age really matter when it comes to coaching others? I talk to many potential students who are afraid they are "too young" to be taken seriously as coaches. On the other end of the spectrum, I hear from older people who are nervous about being seen as irrelevant and out of touch with current society. Conquering age-related fear is often one of the many self-imposed hurdles students face when they are weighing the decision to become a life coach. But truthfully, age is one of the least important factors when deciding whether to enroll in coach training—for a number of reasons.
Feeling the itch to change your career? You're not alone! A recent study from LinkedIn claims that the average person changes jobs 3-4 times in the first ten years after college graduation. An ordinary job switch probably isn't that scary, but a full-on career change can fire off a serenade of internal "DANGER DANGER" warning bells. Conventional wisdom says it takes time (and plenty of savings) to get the training and education required to jump the established career path in favor of starting a business.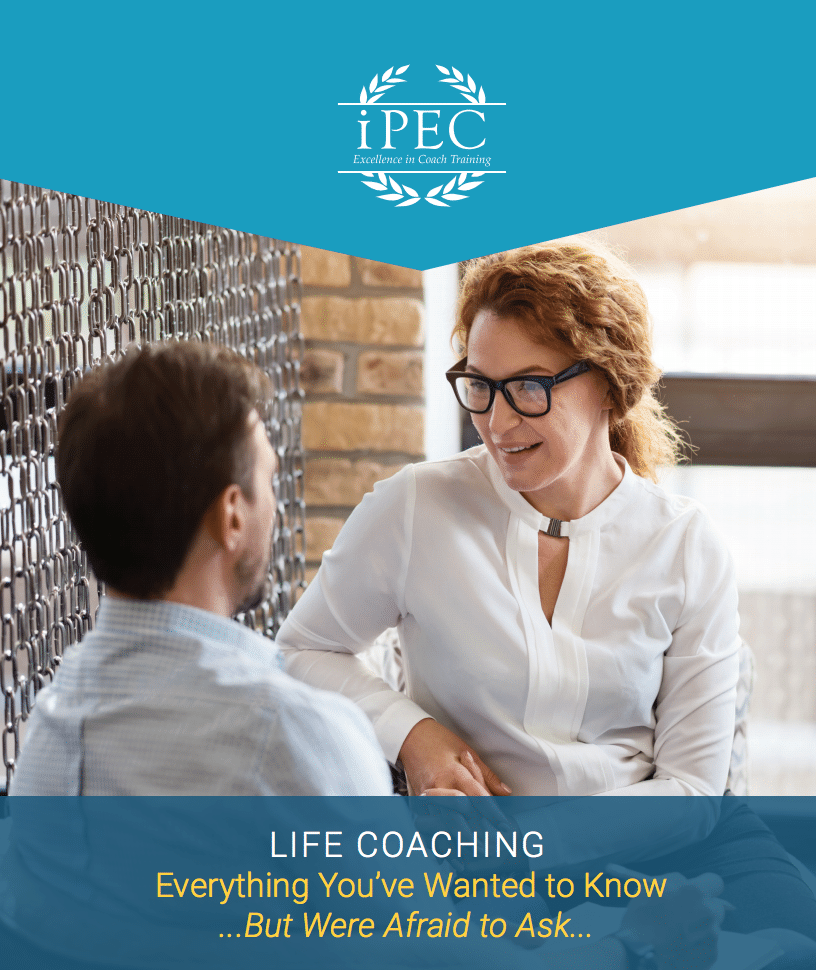 LIFE COACHING: Everything You've Wanted to Know (But Were Afraid to Ask)
Subscribe to the iPEC Blog and discover how you can help people make profound and lasting shifts in their lives.
Coaching feels like a new buzz word. You can't take a step left or right without coming across some sort of life or business coach—and for good reason. Research has demonstrated the effectiveness of coaching in the workplace -- especially to the bottom line. It's a powerful tool that knocks down barriers, empowers employees to take action, and improves office morale.
Coaching and Coach Training | Training Programs | iPEC Coaching
Coaching has become a fast-growing field over the past decade and there is a lot of information out there about coach training and certification, and it can be a bit confusing. So what is the difference between being accredited and being certified? How do I know which certification is right for me? In this blog, we will breakdown the various certifications that are out there so you can understand which is right for you.
The term "diversity" has become somewhat of a buzzword in the modern workplace, tossed around in company mission statements and HR manuals. And yet, studies reveal particularly slow progress toward a diverse balance of genders, races, cultures, and acquired traits across executive and professional teams globally.
Penetrating the job market is a major challenge for lots of career seekers today—and military Veterans can often have a particularly rough road ahead of them. If you're a Veteran of the U.S. Army, Navy, Marine Corps, Air Force, or Coast Guard, it's fair to say that you could face some more extraordinary challenges in the career world than the average civilian. Are you one of the 4.9 million Veterans with a service-connected disability? How about one of the 370,000 who are unemployed? Maybe you're one of the countless others working in a civilian job that seems to be failing you in so many ways. It's a rather disheartening reality: You dedicated yourself to a higher cause for so many years and now, you're just supposed to assimilate back into society. You may even be feeling limited by duty-related injuries and non-transferable military skills. You're not alone. So how do you pay the bills and support your family without losing yourself along the way? What can you do to avoid feeling like you're starting all over again—without direction, without passion, without any real excitement over the jobs at your disposal?