---
by Grace Germond
May 11, 2017
|
3 minutes read
---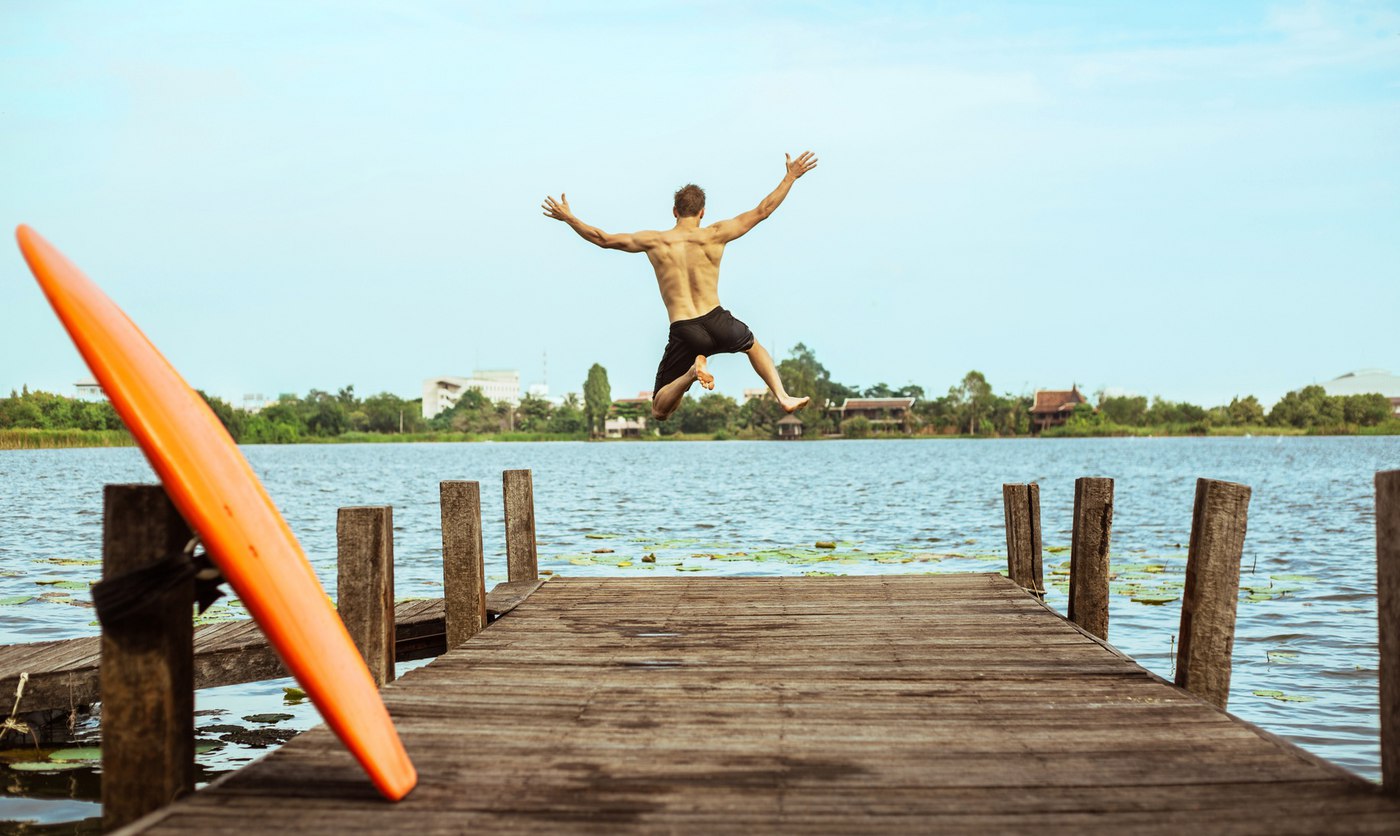 Three Key Steps for Creating a Solid Exit Strategy in Order to Build Your New Coaching Business
When Hurricane Sandy slammed into the east coast, I wasn't prepared for the chaos she would throw my life into. It had never crossed my mind that I'd end up unemployed (for an entire year!) because of Mother Nature.
Making the decision to invest in coach training was difficult. I'd lost my home and my job, but I forced myself to let go of the fear for just a minute, so that I could envision my future.
I haven't looked back since.
The experience has taught me to share my story with anyone who's scared of the prospect of leaving a comfortable, stable job: Nothing is certain—true stability is found when you're equipped to lead your own way.
With that said, I want to make one important point before I dive into the steps that will move you closer toward making a living as a professional coach:
You don't have to quit your day job.
There's no need to say goodbye before you're ready. In fact, I encourage you to build a strong foundation first, so you can have a healthy, successful transition out of your 9-5 (if that's your goal). I've even talked to students who feel more fulfilled in their current position after they experience first-hand how the tools and techniques they learn during their coach training can resolve conflict and restore positive energy in their workplace.
(Side note: If you think you need to leave your job in order to have the time to pursue coach training, it's time to reset. Over 90% of iPEC students are working full-time when they enroll in our program. Our training is structured specifically for professionals who work during the week and can be tailored to fit any schedule, even a non-traditional one.)
Here are three keys to establishing a solid footing before leaping into a new career as a coach:

1. Clarify who you are as a coach.
When starting a coaching practice, it's especially important to build your reputation as a specific type of coach. It establishes your authority (what you're known for) and also helps to attract the exact people you want to work with. Your message will resonate more clearly and on a deeper level than if you attempt to market yourself to everyone.
You may be uncertain about the type of coach you want to be. (Executive, professional, or personal? Relationship, life, or wellness?) That's OK. Explore the paths that call to you right now.
Your life experiences and personal knowledge will shape your coaching style and specialization, which may even change over time. The important thing to focus on right now is narrowing down your niche before you hand in your notice.
(Fortunately with iPEC, you'll receive coaching throughout your coach training program to help you define just that!)

2. Build a strong and sustainable foundation for your business.
What use is it to be certified as a coach if you aren't taking steps to achieve your desired professional and financial success? Whether you have an established business or you're looking to launch your first coaching practice:
Set guidelines around what type of coach you are (and what type you aren't) as well as the services you offer and your pricing structure.
Define who your target market is and how you're going to find and attract them.
Don't get carried away on this step. It's easy to fall into "analysis paralysis" mode where you research, research, research, without taking meaningful action. The goal here isn't to create a super fancy business plan for investors, it's to simply answer the questions, "Who will I serve and how will I do it?"

3. Be empowered to make the decisions that move you forward.
Fear is the major reason why people wait so long to transition away from their day job. Once you realize that doing the first two steps above reduces the (often perceived) risks, you'll feel more in control of your choices and your future.
Knowing who you are, where you want to go, and who you want to help will make it easier to hold yourself accountable. And, it'll be much easier to set goals and make a plan for yourself with a clear vision.
Your exit strategy is entirely about building your confidence as a professional coach. When you set the intention to build your coaching business and follow through with a plan, your transition from corporate employee to being your own boss will feel natural, easy, and right.
Business development support is an important piece of any coaching certification curriculum. Your training should not only give you the tools to be a better coach for your clients, it should also show you how to implement what you've learned in a way that will provide for your future.
This is why we're so happy to share that 85% of iPEC students have a paying client before they graduate.