---
by Anna Brunmayr, CPC, ACC, ELI-MP
Sep 19, 2016
|
2 minutes read
---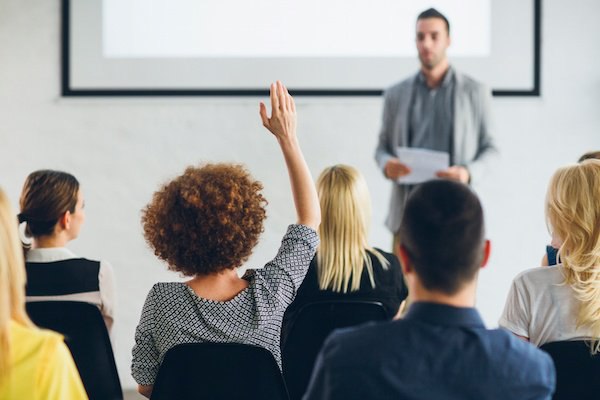 The business of life coaching is booming. New techniques, methods, and strategies for helping clients achieve their goals are being developed on a regular basis. Most life coaches understand the value of education to help them stay on top of their game. According to the 2016 ICF Global Coaching Study, 89% of coaches worldwide have receiving training from an accredited or approved program. But, how can you keep up with emerging trends when your training is complete?
If you're looking for additional training after you've received your life coach certification, you may have found yourself wondering: Are life coaching seminars worth your time? The short answer is yes. Whether the seminar is designed specifically for coaches or targeted toward coaching clients, you might be surprised to learn that coaches can benefit from attending both.
Life coaching seminars designed for coaches are most often informational or educational. Informational seminars will help you learn more about life coaching, which ICF training program to attend, or which certifications to pursue. Many of these types of seminars are offered by certified or accredited training programs. These informational life coaching seminars are sometimes free and can be viewed online any time, as webinars, making them convenient for your schedule without any financial commitment.
According to the 2016 ICF Global Coaching Study, 89% of coaches worldwide have receiving training from an accredited or approved program.
Educational seminars designed for life coaches can help you learn more about a specific area of coaching or keep abreast of new developments in the field after you've completed your life coach training. These seminars may focus on the business aspect of life coaching – like how to attract new clients or how to market your life coaching business online. They may offer actual tools and tips for how to deal with life coaching clients, like coaching ethics or managing organization change. These seminars may be held in person or online and usually include a registration fee, but they may count as Continued Coaching Education Units or offer a certificate of completion that can add to your credentials.
While it makes sense that seminars for coaches are beneficial, you might be asking yourself: how are life coaching seminars worth your time if they're designed for clients?
There's actually a lot you can gain by attending seminars given by other coaches. Of course, you should never "steal" another coach's techniques, but watching how another coach address a certain challenge can help you develop your own strategies for dealing with clients. Observing other coaches can also help you to identify the style that you find most effective. Finally, experiencing life coaching from the perspective of a client will help you to understand the process in a new way and may even lead to new technique or coaching strategies.
So, are life coaching seminars worth your time? The answer is a resounding "yes."
You can develop your skills, learn new information, and develop empathy for the client experience. Like everything, you get what you pay for, so find a seminar that suits your specific needs, and don't be afraid to make an investment in your career.