---
by iPEC Team
Apr 22, 2022
|
5 minutes read
---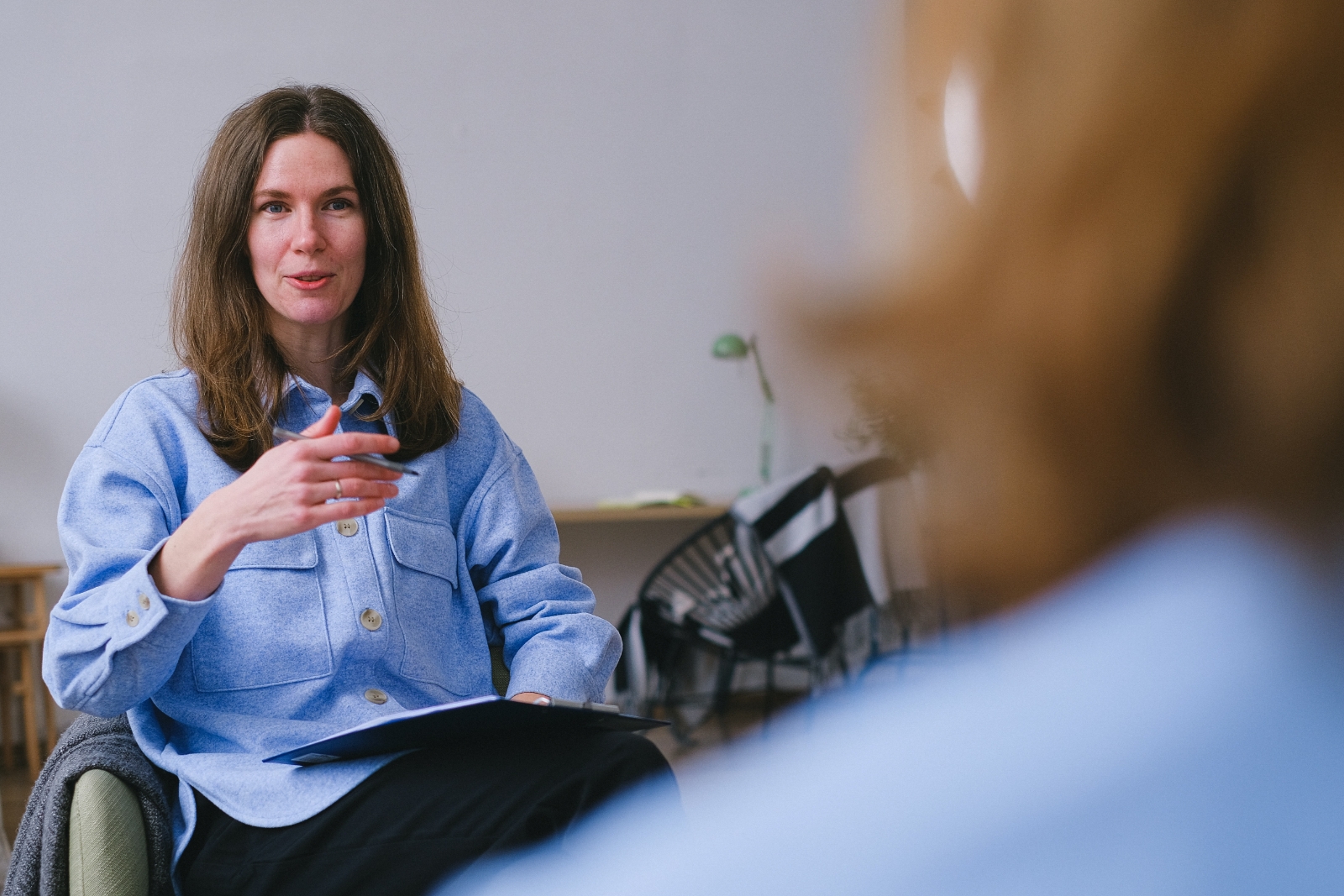 Already decided you want to become a Certified Professional Coach? Congratulations! That decision is celebration-worthy in its own right.
But there's also an important follow-up question worth considering: Who are you excited to work with as your coaching clients? Who are you most excited to help, and around what?
Enter: your coaching specialty.
Choosing a coaching focus area can go a long way toward increasing your impact as a coach, making you stand out from the crowd, and attracting the types of clients you want to work with.
Here's a look at the main benefits of choosing a specialty in coaching, key considerations in finding your coaching niche, and ten popular and impactful types of coaching to choose from in the industry today.
Why choose a coaching focus area?
There are plenty of advantages to pursuing a coaching niche, all of which can influence your abilities as a coach and the growth of your coaching practice.
Benefit 1: Become a go-to coach
A great way to become a go-to coach is to become known for your expertise in a specific niche. The more specialized you are, the more likely it is that your name will stick in people's minds when they (or someone they know) are facing those particular challenges—and they'll want to explore working with you. Medical professions work much in the same way, with specialized doctors ranging from pediatrics to dentists to dermatologists.
When you're specialized, your prospective clients can feel extra confident in your ability to work with them and help them reach their desired result due to your focus and experience coaching others in a specific area. This can help you find ideal clients more easily and support them in a way that best serves their unique challenges.
Benefit 2: Increase your coaching effectiveness
Many assume choosing a coaching niche might limit their growth and potential client base, but in fact, the opposite tends to be true! Specializing increases your effectiveness by building your experience working with a particular type of client around specific challenges, which ultimately helps attract more of those same types of people who want to work with you.
By building this type of focused experience, you'll become more skilled and masterful as a coach in your niche area. And you'll continue to grow by honing these skills as your coaching career flourishes.
Benefit 3: Grow your practice
Working within a targeted niche gives people more of a reason to recommend you to others, particularly if they know someone who might benefit from your services. Because of this, it's a great idea to mention your specialty anytime you tell someone you are a coach, as it could open the door to a new world of clientele in need of your guidance and expertise!
Specialists are also often perceived as authorities in their fields, which can help give you the confidence to ask for higher rates and to run a successful and growing practice that's rooted in your unique strengths and expertise.
Choosing an coaching focus area
While the benefits may be clear, identifying and committing to an area of specialization might seem easier said than done. For some, picturing your ideal client can help pinpoint who you most want to serve and who you most effortlessly connect with in the world today. For others, this may not come as easily, leaving you unsure of where to start.
In these cases, some coaches who are just starting out will use their prior industry experiences as a starting point. For example, someone with experience as a personal trainer might start out as a sports performance coach, or a former corporate leader might choose to start out as an executive coach. While you don't need to feel limited to a particular niche that's tied to your professional experience, it can be a helpful jumping-off point.
Another option might be to allow a personal passion or a significant life event to help guide you toward a specific type of coaching. Whatever the case may be, it's important to understand that finding the right coaching niche for you might not happen overnight—and that's okay. Don't be afraid to explore and try a few different areas until you find what feels right for you. There's room to play and explore!
Types of coaching niches
There are many different types of coaching specialties to choose from to serve the needs of a given client base. Here is a quick look at 10 of the most popular and impactful coaching niches today:
Life coaching
Life coaching is great for coaches who are passionate about helping others and that have an innate ability to connect with people. Encouraging others to discover and achieve their full potential helps guide clients toward a happier and more passion-filled life.
Relationship coaching
Relationships often present significant challenges, and becoming a relationship coach can help others find harmony in their personal, intimate, and/or business connections. In becoming a certified relationship coach, you'll help clients raise their self-awareness, identify and address their patterns and blocks, set healthier relationship boundaries, and more.
Transition coaching
Transitions in life can make it difficult to see the positive opportunities that lie ahead. As a transition coach, you'll help clients uncover and push beyond obstacles and patterns that stand in the way of their success so they can achieve their goals in life.
Group coaching
Group coaching helps you serve a larger audience while keeping your business structure clean and simple. In becoming a certified group coach, you will learn the 5Cs of successful group coaching to attract ideal participants, create an environment of trust, and facilitate transformative outcomes.
Couples coaching
It can be easy for couples to find themselves stuck within a cycle of conflict and anger. Couples coaches help find ways to overcome these challenges to heal relationships—both in the short term and for the rest of a couple's life together.
Parents and teens coaching
Parent and teen coaches are driven to help families navigate the growth and pressure of adolescence, educating and empowering both teens and parents to connect their inner passion and potential to outer goals and strategies.
Health and wellness coaching
Health and wellness are essential to an overall happy life, but establishing and maintaining good habits can be a challenge for anyone. Health and wellness coaches work to help clients thrive—not just survive—by developing healthier habits and lifestyles that are sustainable.
Sports performance coaching
There are limitless opportunities to help athletes and their coaches realize their full potential en route to more fulfilling lives. As a sports performance coach, you'll help clients overcome performance anxiety, cope with injuries, understand how to maximize practice efforts, and more.
Small business and professionals coaching
Small business owners face a unique set of challenges, which can be tough to navigate on their own. Small business and professionals coaches learn how to help entrepreneurs and business professionals stay focused on their goals so they can maximize their potential and create lasting success.
Executive and management coaching
Finding a proper balance between professional and personal lives can be difficult for corporate executives. Executive and management coaches play an essential role to that end, helping clients realize tangible benefits ranging from increased business performance to a more fulfilling life.
Regardless of which coaching specialization you choose, pursuing a career as a Certified Professional Coach will provide incredible opportunities to inspire change, support growth, and develop a career based on your passions and interests.
---
No Matter Your Coaching Niche, Become Known as an Expert in Your Field with iPEC
Choosing a coaching niche is a great way to establish your expertise, be memorable in the minds of the people you most want to work with, and become a go-to coach in your area of specialty or within your career. That's exactly why our program gives students the ability to choose a niche and receive 40 additional hours of specialized training in their field of choice.
As an iPEC student, your training includes access to advanced graduate-level training through the COR.E Dynamics™ curriculum where you'll choose from four specialized tracks and earn your third certification as a COR.E Dynamics™ Specialist in your chosen niche, while deepening your expertise and mastering more advanced coaching skills. Choose from:

When you combine this with the fact that our coach training program has been accredited by the ICF since 2002 and is the only program certified in 320 training hours—the level of hours required for a Master Certified Coach (MCC) credential with the ICF!—you get the kind of training that sets you up for success and sets you apart as a masterful coach.
At iPEC, it isn't simply about the quality of our training—it's about the quality of YOUR training. We're here to support you to be the most confident, competent coach that you can be.