---
by iPEC Team
Feb 17, 2023
|
3 minutes read
---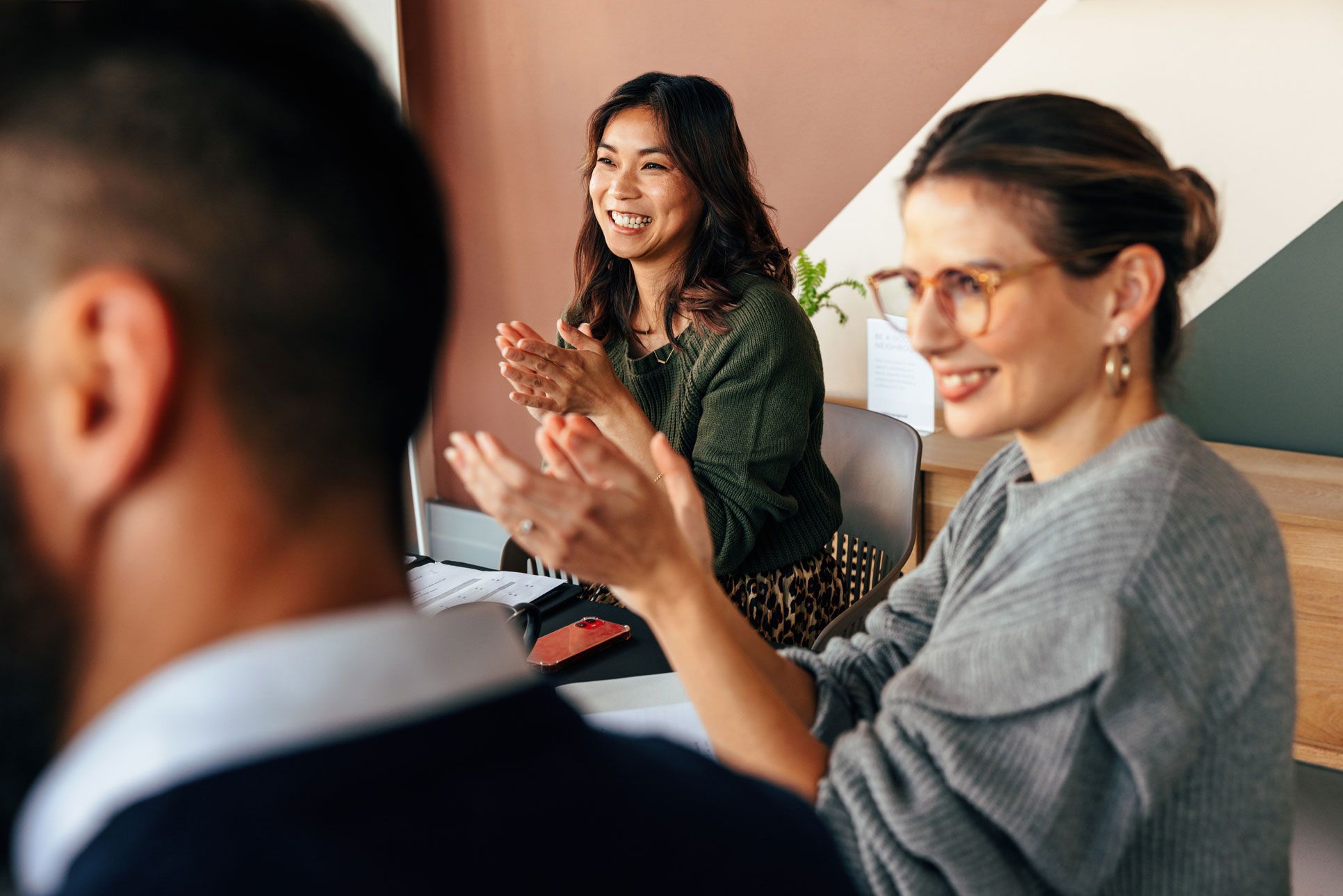 We Answer 5 Questions That May be Holding You Back
Is there another economic downtown around the corner?
This seems to be a question on everyone's mind right now. If you're thinking about becoming a coach but are worried about what a recession might mean for your business, you're not alone. And if you're someone who likes to feel 100% certain about something before you make a decision about your future, you're not alone in that either!
With rising costs and a shrinking job market, some people may feel hesitant to make a big life decision, such as starting their own coaching business. It might feel like now's not the right time and that it would be more prudent to wait until things rebound a bit.
If that feels true for you, the question we have is: what if the very thing you're willing to put off—becoming a coach—could actually be the thing to help create security in your life (AND help others do the same in challenging times)?
Of course, we can't tell you how to get through these difficult times. Plotting your life's journey is for you and you alone. What we can do, however, is answer some of the burning questions that may be floating around in your head, causing you anxiety, or preventing you from seeing things as they truly are.
Questions like:
Is the coaching industry recession-proof?
What is the demand for coaching during a recession?
Is it wise to invest in myself right now?
How soon can you start making money?
Is now the right time to become a coach?
So, let's discuss! Facing and exploring these questions head-on may help you start to see that now (yes, during a period of economic uncertainty) might actually be the best time to start your coaching business.
Watch as Mica Diamond, an iPEC Graduate, recounts how she made the difficult decision to invest in herself—at the height of the 2008 recession!—and how that decision paid off.
1. Is Coaching Recession-Proof?
While very few industries are truly recession-proof, professional coaching is one of those careers that do quite well in periods of economic uncertainty. In 2008, during the last major recession, while most other industries were contracting, the coaching industry grew by 6%!
In a recent survey of 1,600 coaches conducted by the ICF (International Coach Federation), 89% of those surveyed said they were either somewhat likely or very likely to maintain or grow their businesses in the coming years. That doesn't exactly sound like an industry that's preparing to pump the brakes, does it?
2. What is the Demand for Coaching During a Recession?
If you're thinking people will be less likely to invest in coaching during a recession, you may be surprised to learn the demand for coaches goes up during these periods of economic uncertainty.
As people lose their jobs and face major transitions in their lives, they often seek out coaches for support, accountability, and guidance. This is because coaching provides a unique opportunity for people to invest in themselves and their future during a time when they may be feeling lost or directionless.
And, in an age where "virtual coaching" is the new norm, your business has the potential to expand to reach a truly global market. With the ability to conduct virtual meetings and host online webinars, you can grow your business almost anywhere in the world. While the recession is likely to significantly affect the U.S.—and decrease the value of the U.S. dollar in the process—other countries may thrive and can present incredible opportunities to make up for any lost clientele.
3. Is it Wise to Invest in Myself Right Now?
Investing in your future is always important, but it's especially crucial during periods of economic uncertainty. When the job market is tight, having a well-rounded skill set can give you a major advantage other job seekers might not have.
If you're thinking about starting your own coaching business, developing a strong foundation of skills—such as interpersonal communication, emotional intelligence, and marketing—will be essential to your success. And there's no better way to identify and develop these skills than through a professionally accredited coach training program.
4. How Soon Can You Start Making Money as a Coach?
While not all coach training programs are the same, at iPEC, we encourage you to start accepting paid clients after your first live training module! And we don't just suggest it either—we help you make it happen because we want you to experience an incredible return on your investment.
5 . Is Now the Right Time to Become a Coach?
If certainty is what you're craving, you don't have to wait for it to arrive—now is the perfect time to become a coach!
Whether you're hoping to start a side hustle, become a full-time professional coach, or advance your career, we'd love to help you explore how coaching training might help you build your own safety net so you can start moving toward those life goals today.
The tools and skills you'll learn in coach training can help you actually generate those feelings of certainty and stability you're craving. You'll learn things like:
Foundational tools and skills that'll help you create stability in your life—no matter what life throws at you
Business building resources to help you build a thriving business or side hustle
New leadership skills to secure your current job or advance your career
The opportunity to create a flexible schedule, choose how many clients you want to work with, and set the rate you want to charge to ensure your profit aligns with your budge, goals, and values
Skills to navigate transitions, move through fears, and create lasting change in your life
How to provide others the support, accountability, and tools to do the same (while making a great living!)
If you feel ready to invest in yourself and your future, request a conversation with our Admissions Team and together we can explore how you can create your own certainty.