---
by iPEC Team
Apr 07, 2023
|
4 minutes read
---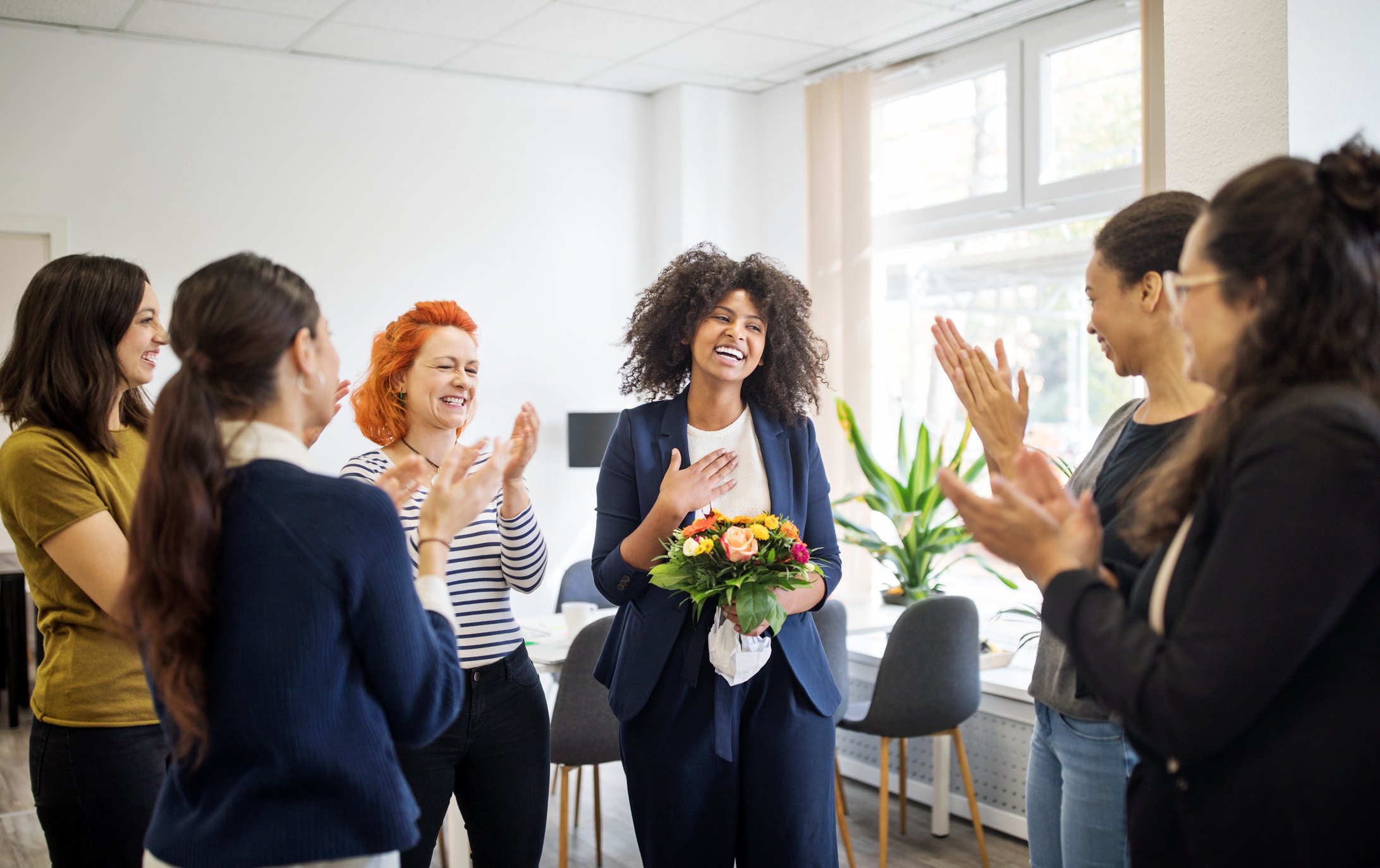 We've all been there at some point in our career—feeling stuck and itching for a change, not sure where we should go or to can determine if the potential next step is going to align with our long-term goals. But you know there's something more meaningful and worthwhile out there, just waiting for you to discover it.
If that feels true for you, we invite you to find joy in this exploratory phase of your journey—celebrate yourself! 🎉 The fact that you're seeking change means you're shifting in a big way. The career path that once served you (and may have been in perfect alignment with who you once were) no longer fits who you're growing into. And for most of us, this can be an uncomfortable and perhaps even disorienting truth to acknowledge.
Rest assured, it's in these liminal spaces (where more often than not, we have more questions than answers) that we begin the journey of opening ourselves up to the most exciting possibilities for our work in this world.
While there are many incredible career paths available in 2023 that have the potential to be immensely rewarding, we encourage you to observe your thoughts and feelings as you read through this post. Where are the curiosities and stirrings in your heart leading you? From changing lives to literally saving them, by the end of this post, you'll have plenty of soul-stirring inspiration and fresh ideas for charting your path forward to a more fulfilling career.
So let's jump right in!
What makes a career rewarding?
To be abundantly clear, this isn't a list of the highest-paying jobs or the fastest-growing, most in-demand industries. Rather, this is a list of careers that hold the potential to fulfill you on a holistic level: intellectually, emotionally, and spiritually.
For many, it's about finding work that aligns with your values and goals—something you feel passionate about and committed to putting effort into over the long term. For others, it's about feeling like they're making a real difference in someone else's life, whether that's providing care for those in need, educating children, or helping people achieve their goals. Some people also require a certain amount of workplace variety or intellectual stimulation to be truly fulfilled.
If you're looking to find a career path that leads to a greater sense of life satisfaction, start by considering the kind of work that deeply resonates with you—work that fills your cup and energizes you.
10 Most Rewarding Careers in 2023
Without further ado, let's look at some of the most rewarding careers you can pursue in 2023.
1. Teacher
Teachers have the power to shape the minds and hearts of future generations—inspiring students to think outside the box, grow their knowledge, and cultivate a strong sense of self. Not only is teaching an incredibly rewarding job, but it's also one that allows you to work with all sorts of different people in a variety of contexts.
2. Paramedic
Paramedics are often on the front lines of emergency medical care, providing rapid assistance for trauma victims and those suffering from severe injuries or illnesses. While this line of work can be too stressful for many, it is not only incredibly important but also deeply rewarding as paramedics get to see firsthand how their hard work directly impacts the lives of those in need.
3. Chaplain
Chaplains provide spiritual guidance and care and are most often employed by hospitals, prisons, and the military. They provide support to members of their congregation, offering comfort during times of grief and hardship. This is an incredibly rewarding job as chaplains get to help people work through difficult issues and find peace within themselves.
4. Veterinarian
Veterinarians are responsible for providing medical care to animals, ensuring they're given the best chance at a healthy life. This is not only a highly rewarding career but also one that can be immensely satisfying if you love animals and want to do everything you can to improve their well-being.
5. Dietician
Dieticians play an integral role in helping people make informed food choices based on their individual needs. They also provide guidance on how to maintain a healthy lifestyle through nutrition and diet. This is an especially rewarding job for those who want to make a real difference in the lives of others.
6. Pediatrician
Pediatricians treat children and adolescents with medical issues, providing both physical and mental health care services. While becoming a doctor of any kind can be rewarding, this specialty is especially fulfilling because it allows you to be part of a child's journey as they grow into adulthood.
7. Psychiatrist
Psychiatrists diagnose, treat, and help prevent mental illness in patients of all ages—providing invaluable support while helping them manage their symptoms more effectively. It's an extremely rewarding career that can have far-reaching effects on the lives of those most in need.
8. Physical Therapist
Physical therapists are responsible for helping patients recover from serious injuries or illnesses, often providing a combination of therapeutic treatments and physical exercise to help them regain strength, flexibility, and mobility. This is an incredibly rewarding career as it allows you to see the progress your clients make throughout their recovery process.
9. Nurse
Nurses play an important role in both medical care and patient education, monitoring vital signs and administering medications while also providing comfort to those most in need. Deciding to become a nurse can be a tremendously rewarding career path that allows you to make a tangible difference in the lives of your patients every day.
10. Professional Coach
Professional coaches work with individuals or groups to help them develop personal and professional skills, reach their goals, and live happier, more deeply aligned lives. The best part is, you get to witness your clients' progress firsthand while helping them overcome challenges and succeed in their endeavors.
Take the Next Step Toward Your New Coaching Career with iPEC
If you're serious about becoming a world-class coach, investing in your own coach training may be one of the best choices you'll ever make. We recommend checking out our ICF-accredited coach training program. It's an intensive training program designed to equip you with all the knowledge, skills, and resources you need to become the most successful coach you can be and help make a real difference in the lives of others.
You can also download our free guide today to see what makes iPEC's 8-month program the industry's most complete training.

No matter which career path you decide to pursue, it's important to remember that what makes a job most satisfying is not always measured in money, but rather in how much personal and professional fulfillment it brings you on a daily basis. If you're looking for something that can truly make an impact on the world and bring out your best qualities, consider any one of these ten most rewarding careers.
Best wishes on your journey!