Uncategorized | ipec News & Articles
Study is Based Upon 14 Key Indicators of Success | Press Release 2013
Uncategorized | ipec News & Articles
Robust, Interdisciplinary Curriculum, Based on iPEC's Exclusive Core Energy Coaching™ Process, to Launch in March 2013, Joining 16 City Presence Across the U.S. and Canada SHREWSBURY, NJ – For the first time ever, the Institute for Professional Excellence in Coaching (iPEC) will offer its Accredited Coach Training Program in London, UK, a global expansion transcending outreach beyond established major metropolitan markets- among them, Chicago, Dallas, Los Angeles, and New York. iPEC, creators of the Core Energy Coaching™ Process, the most dynamic and transformational coaching process available anywhere for unlocking human potential, will kick off its signature, three-module training curriculum, March 8-10, 2013.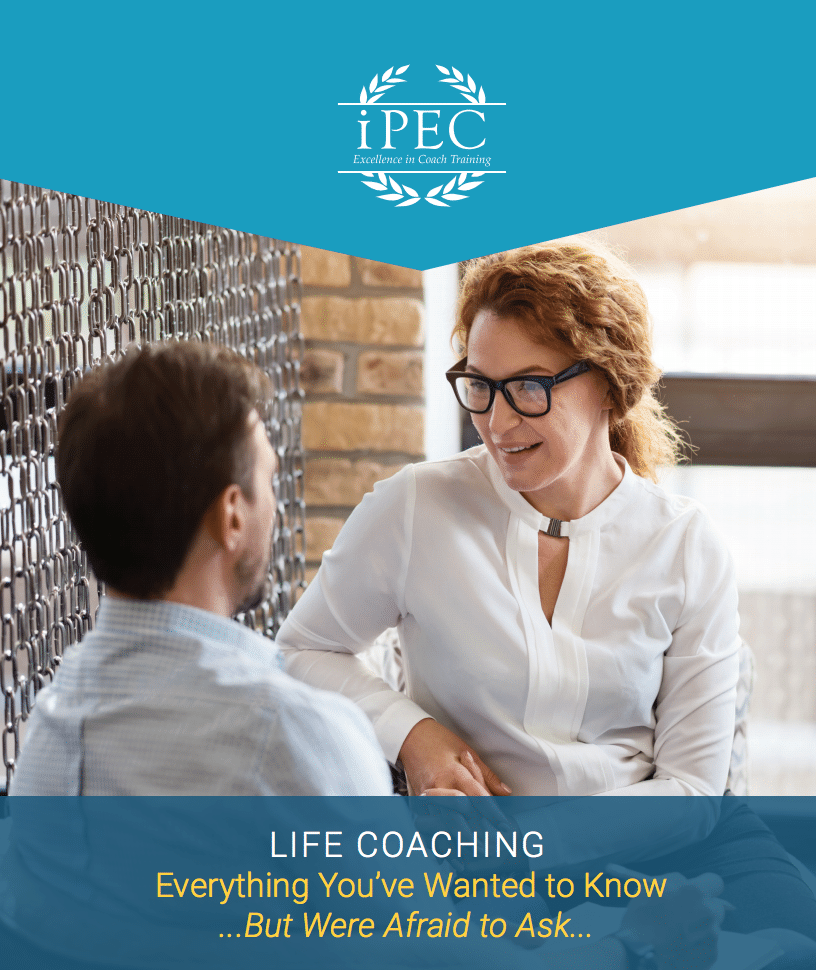 LIFE COACHING: Everything You've Wanted to Know (But Were Afraid to Ask)
Subscribe to the iPEC Blog and discover how you can help people make profound and lasting shifts in their lives.
Uncategorized | ipec News & Articles
SHREWSBURY, NJ – The Institute for Professional Excellence in Coaching (iPEC), provider of the most comprehensive and experiential coach training programs in the world, today announced that its program, Coach Centric Leadership™ for Education Professionals (CCLEP™), is now available exclusively in Kansas through its new partnership with the Educational Services and Staff Development Association of Central Kansas (ESSDACK).
Uncategorized | ipec News & Articles
Looking for a Career Shift? Become a Certified Coach As you continue to grow as an individual, you may ask yourself a lot of questions. Most commonly, you may ask yourself, is this what I want to do? If I choose a different path, can I make a difference? Becoming a certified coach may be the answer you're looking for! As a professional coaching training institute, we are able to provide guidance to becoming a certified coach. For more information about our accredited coaching programs, contact us today.
Uncategorized | ipec News & Articles
A Genuine Support Team will Help in the Good Times and the Tough Times Source: iPECCoachingBlog.com
Uncategorized | ipec News & Articles
SHREWSBURY, N.J. (July 10, 2014) – The Institute for Professional Excellence in Coaching (iPEC), a top-rated, ICF-accredited Coach Training Program, and innovative provider of leadership development and consulting services, is proud to announce that its comprehensive and highly experiential Coach Training Program has been approved for 64.75 recertification hours toward PHR, SPHR, and GPHR recertification through the Human Resources Certification Institute (HRCI). Human resource professionals who are accredited by the HRCI must recertify every three years, requiring 60 hours of recertification credits of continuing education in order to keep their credentials up–to-date. Previously, iPEC's first module of its Coach Training Program, Life & Leadership Potentials Training (LPT), was approved for 23 recertification credits by the HRCI. With the addition of Module II and Module III, iPEC's entire Coach Training Program is now approved, totaling 64.75 recertification hours. By taking iPEC's full coach training program, professionals can now complete all of their recertification credit hours with one single program, while also becoming a Certified Professional Coach (CPC).