---
by Kieran Diorio, CPC, ACC, PCC, ELI-MP
Sep 09, 2019
|
6 minutes read
---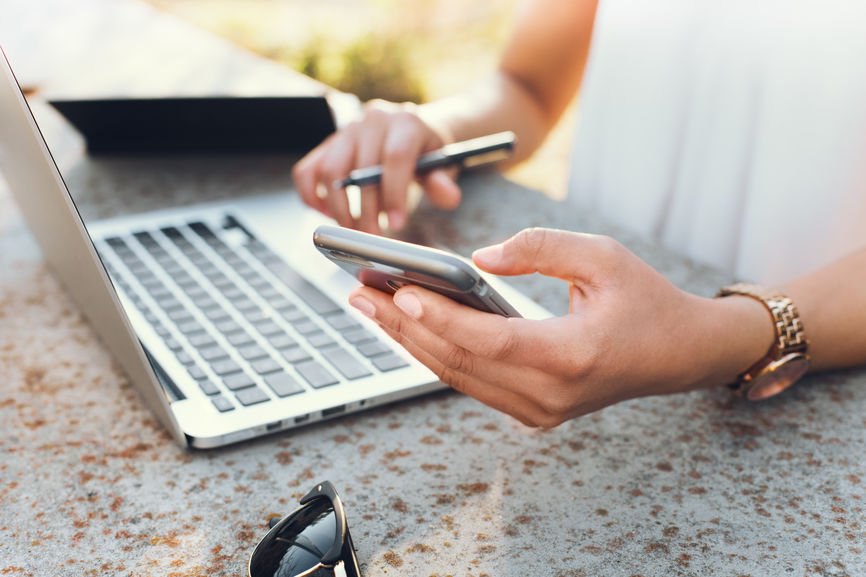 Racking your brain with issues like whether there's enough opportunity in the professional coaching market and whether you actually stand a chance?
Yes, there's a plethora of coaches out there for every category of personal and professional challenges, and it's certainly true that pretty much anyone can say they're a coach. But it's also true that coaching is a growing, changing industry with opportunity everywhere.
To help you get a clearer picture of the professional landscape you're heading toward, we're highlighting some eye-opening findings from the ICF Global Consumer Awareness Study. This project was commissioned by the International Coaching Federation (ICF) to study global awareness of the coaching profession among people aged 18 and over. The latest study was conducted in 2017 by PwC Research.

ICF published its original benchmarking Global Consumer Awareness Study in 2010 and then a follow-up to that study in 2014. The 2017 study updates and extends the 2014 version, incorporating 27,134 responses from across 30 countries.

Let's jump right in to see some of the most valuable data…
Awareness of Coaching
66% of respondents indicated that they were very or somewhat aware of the field of professional business and/or life coaching, while only 34% indicated no awareness.

Respondents were presented with the definitions for five personal and organizational support professions (coaching, mentoring, consulting, training, counseling) and asked which one best describes their view of coaching. Of those who indicated awareness of professional coaching:
30% selected the ICF definition: "partnering with clients in a thought-provoking and creative process that inspires them to maximize their personal and professional potential"
26% selected the definition of mentoring as the one that best describes their view of coaching.
17% selected the definition of consulting as the one that best describes their view of coaching.
17% selected the definition of training as the one that best describes their view of coaching.
7% selected the definition of counseling as the one that best describes their view of coaching.
What do these numbers reveal? The ICF report says that "while many consumers have a clear understanding of what coaching is and is not, there is still confusion in the marketplace among individuals who believe they know what coaching is but have confused it with another modality.
A Refresher on What Coaching is NOT
Coaching isn't consulting.
Consultants improve situations, while coaches improve people. In other words, "expert" consultants are hired to help clients define their problems, formulate solutions, and sometimes even implement those solutions (often using their personal experience as a model for success). A coach, on the other hand, views clients as the "experts" in their own lives and businesses. Instead of telling a client what to do, a coach facilitates the client's discovery of their own answers.
Coaching isn't mentoring.
A mentor says, "Follow me," while a coach reveals where the client is standing on the map and asks, "Where shall we go next?" Mentoring can be likened to serving as a wise role model and is usually about helping the mentee emulate the mentor's own decisions and style. Coaching techniques, however, are designed to help individuals find their own way and discover their own strengths, skills, and blind spots. Coaching does not assume that everyone will be equally successful following the same path. A coach can have valuable experience and insight in the client's field, but their real value lies in helping people draw from within their own experience and wisdom as they move ahead.
Coaching isn't therapy.
Therapy examines the past to help a client cope with the present, while coaching builds on the present to create the future. Generally, therapists work to move patients out of a state of dysfunction, which often centers on resolving conflict within the individual or a relationship, overcoming past issues, healing trauma, and/or managing mental illness. Coaching clients, in contrast, are already working at a functional level. They're on their feet and have goals in mind. It's the coach's job, therefore, to help them see past the inner obstacles holding them back and empower them to take action so they can perform at an optimal level.
Coaching isn't training.
Training is curriculum focused, while coaching is client focused. Training is an effective approach when specific skills or objectives must be mastered. A trainer/instructor establishes and presents the curriculum, meets set objectives, administers the same material to each person, and even conducts testing to determine whether students successfully acquired an understanding of the subject. Coaching, though, is about guiding individuals or groups as they set and reach their own objectives. Unlike training, there is no clear path or set curriculum; it is less linear and more organic.
Coaching isn't a best friend.
A best friend has opinions and an agenda, while a coach has a process. When you talk to your best friend about something you're struggling with, your friend will likely have their own opinions and judgements about the situation. Even if they have your best interest at heart, it's still what your best friend thinks is best for you. The coaching relationship is truly a collaborative effort based solely on what the client wants.
Coaches are professionally trained to be completely objective and non-judgmental. They're not attached to any outcome or decision their clients make, and they're able to provide guidance and tools that help their clients implement solutions so they can get one step closer to living their best life.


Participation in Coaching
31% of respondents indicated they participated in a professional business and/or life coaching relationship. When asked why they chose to partner with a coach, they responded as follows:
43% said to "optimize individual/team work performance"
39% said to "improve communication skills"
38% said to "increase productivity"
Female respondents were somewhat more likely than male respondents to partner with a coach to increase self-esteem/self-confidence (36% versus 33%), while male respondents were somewhat more likely to partner with a coach to improve business management strategies (33% versus 30%).
Coaching Outcomes and Satisfaction
Interestingly, the report shows that "while the most commonly cited reason for pursuing coaching was to optimize individual/team work performance, the most commonly cited outcome was improved communication skills (42%), followed by increased self-esteem/self-confidence (40%), and increased productivity (39%).
When considering the coaching they received, 88% of consumers reported that they were somewhat or very satisfied with the coaching experience.
When asked how likely they were to recommend coaching to a friend or family member, 84% indicated they were likely or extremely likely to do so.
The Importance of Certifications and Credentials
Of those respondents who indicated experience working with a coach, 83% stated it was either important or very important that their coach has a certification/credential. And even out of those respondents who indicated NO experience working with a coach, 76% still said it was either important or very important that their coach has a certification/credential.

Of the respondents who were coached and indicated their coach held a certification/credential, 94% said they were somewhat or very satisfied with their coaching experience.
Why Invest in Certification?
As we've mentioned, you don't have to be certified before offering coaching services. You can certainly "hang your placard" if you choose to do so, but there is a long list of reasons why you should consider pursuing a coaching certification, and the above statistics illustrate just a few of them.

For a more in-depth look at the benefits of acquiring coaching certification and credentials, check out this article.
Barriers to Participation
Of those respondents who indicated they were aware of coaching, 56% said they had never participated in a coaching relationship, and of these, 41% indicated they would not consider participating in a coaching relationship as the coach or client. Why? Here are the most cited statements:
43% said, "I am at a time in my life where coaching is not important"
26% said, "I cannot afford coaching"
24% said, "I do not need coaching"
So, what do these statistics reveal, and how should these numbers shade your view of the professional coaching outlook?

According to the ICF, the data highlights the necessity for professional coach practitioners to develop "a value proposition for clients that highlights the value and benefits of coaching at every age and stage of their personal and professional life."

In other words, instead of simply calling yourself a life coach, it's in your best interest to work on discovering your ideal client and identifying how to communicate your nuanced approach to solving their problems. In the end, that's the most effective way to get clients really engaged and excited about working with you.
Marketing Your Value as a Coach
Marketing is one of the ways you may want to share the incredible value you will offer as a professional coach. There are lots of methods for managing this effort, and successful marketing can take on many different forms. You have the freedom to determine the path that works best for you.

To get you thinking about it in more tangible terms, read this comprehensive guide detailing the practical side of acquiring coaching clients, including expert tips on how to prepare yourself for success.
Separating Data from Destiny
Overall, the survey results obtained through the ICF's study show that globally, both awareness of the coaching profession and willingness to participate are high. Plus, credentials and certifications are widely considered to be very important.

But facts and figures aside, the journey toward professional coaching is about understanding who you are and who you are meant to be. While the numbers certainly support the argument for professional coaching as a growing industry bursting with opportunity, this path is a personal one, and you are in control of engineering your own future.