Help Entrepreneurs Build Stronger, More Profitable Businesses.
The challenges of entrepreneurship are multifold—with small business owners bearing responsibility for day-to-day operations, while executing major projects, and managing their employees. Amidst a growing workload and busy schedule, it can be difficult to stay focused on long-term goals, objectives, and growth opportunities.
By earning your CPC (Certified Professional Coach), your ELI-MP (Energy Leadership Index™ Master Practitioner), and your COR.E Dynamics Specialist Certification through iPEC's comprehensive Coach Training Program, you'll become a masterful coach, trained to coach anyone, on anything, at any time.
Want a preview of how coaching skills can be leveraged in a business environment? Download your copy of our in-depth guide to enhancing team performance through coach-centric leadership!



More Than a Certification
In addition, you'll have access to iPEC's library of resources to refine your expertise in the area of business coaching. The specialty library is included in your tuition and comes fully stocked with specialized tools, wisdom, and techniques to help entrepreneurs stay focused on their goals, so they can maximize the potential of their business and create lasting success. You'll gain wisdom from experienced coaches in this area and become thoroughly equipped to brand yourself as a Certified Business Coach.
As you position yourself as a Certified Business Coach, you'll help your clients:
Define and embrace their goals

Identify and address their business challenges

Develop a strategy for overcoming obstacles

Maintain the focus and clarity of their business

Improve day-to-day operations

Create a plan for long-term success and growth

Build more profitable, efficient businesses
(Insider tip: As an iPEC Certified Professional Coach, you'll also have access to specialized training in nine other niche areas, making it easy to thrive and grow in this area of specialization and easily evolve into others as you choose.)
Corporate Coaching focuses on:
Hear from Our Students and Coaches
"The journey was unbelievable. What I learned at iPEC gave me permission to live the life that I want to live. Now, my job is to give these gifts to other people and I love doing it. I see my clients transform as they relax and start to follow their own intuition."
- Claire Kluever, iPEC Certified Corporate Coach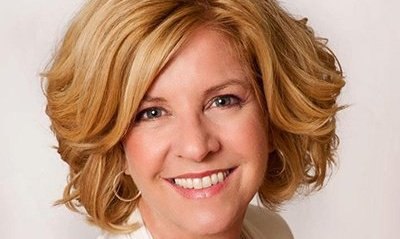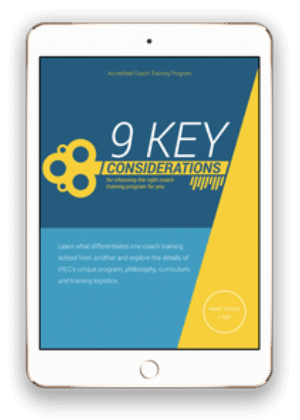 9 Key Considerations for Choosing the Right Coach Training Program for You
Receive actionable insights on how to select a coach training program that positions you for success.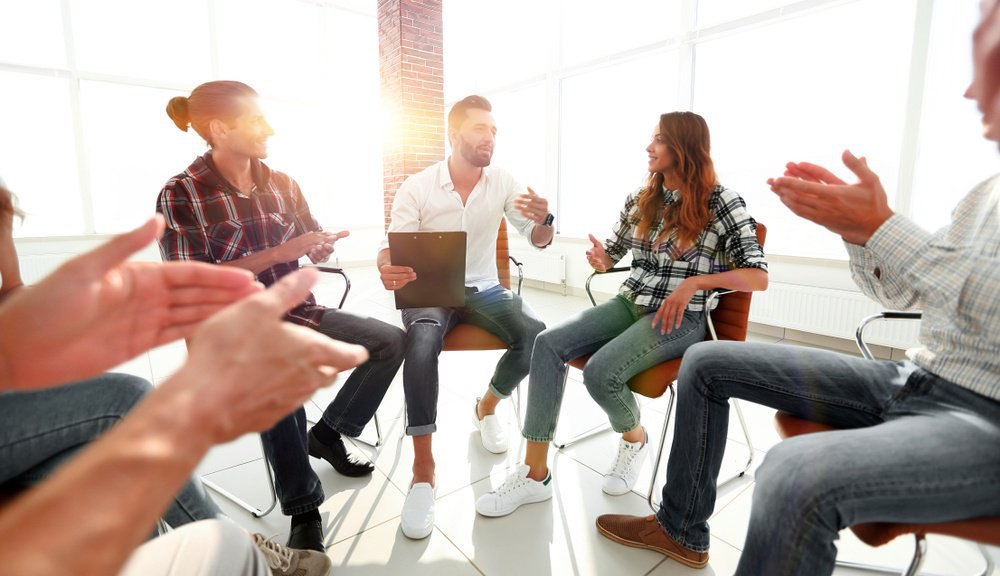 Supporting Your Success
When you enroll with iPEC, you also get access to numerous business and professional development resources. We want you to succeed so we provide a complete roadmap for developing your new coaching practice, plus the tools you'll need to build a successful business.
Success Coach
This program gives you the clarity and confidence to move forward once your coach training is complete. It prepares you for coaching success — however you define it — through the application of iPEC's own coaching tools and principles. You'll benefit from three 30-minute, one-on-one sessions with a dedicated Success Coach, as well as a private forum where you can connect with other students and share your experiences.
Quick Start
To assist with launching your coaching business and getting your first clients, you have the opportunity to participate in the Quick Start program. From choosing a niche, creating your own packages, and setting your prices to developing your marketing message, networking approach, and website, you'll learn how to leverage your style and inspire people to take action.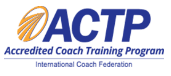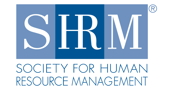 Turn Knowledge Into Power
Utilize constructive resources to inform and inspire every step of the journey toward your future as a coach.
Blog
Coach Training Isn't Just for 'Coaches'
The vast majority of professionals who use coaching techniques and skills don't have "coach" in their professional titles and don't aspire to.
Webinar
Get Your Questions Answered
You're interested… but you want to know more about getting your first client, or how many companies actually use coaching, or what the coursework is like. Join our Live Q&A session to get the answers.
eBook
Life Coaching: Everything You've Wanted to Know (But Were Afraid to Ask)
What is coaching? How do you become a life coach? And, how can it help you start a business or get a promotion?