---
by Grace Germond
Mar 15, 2018
|
5 minutes read
---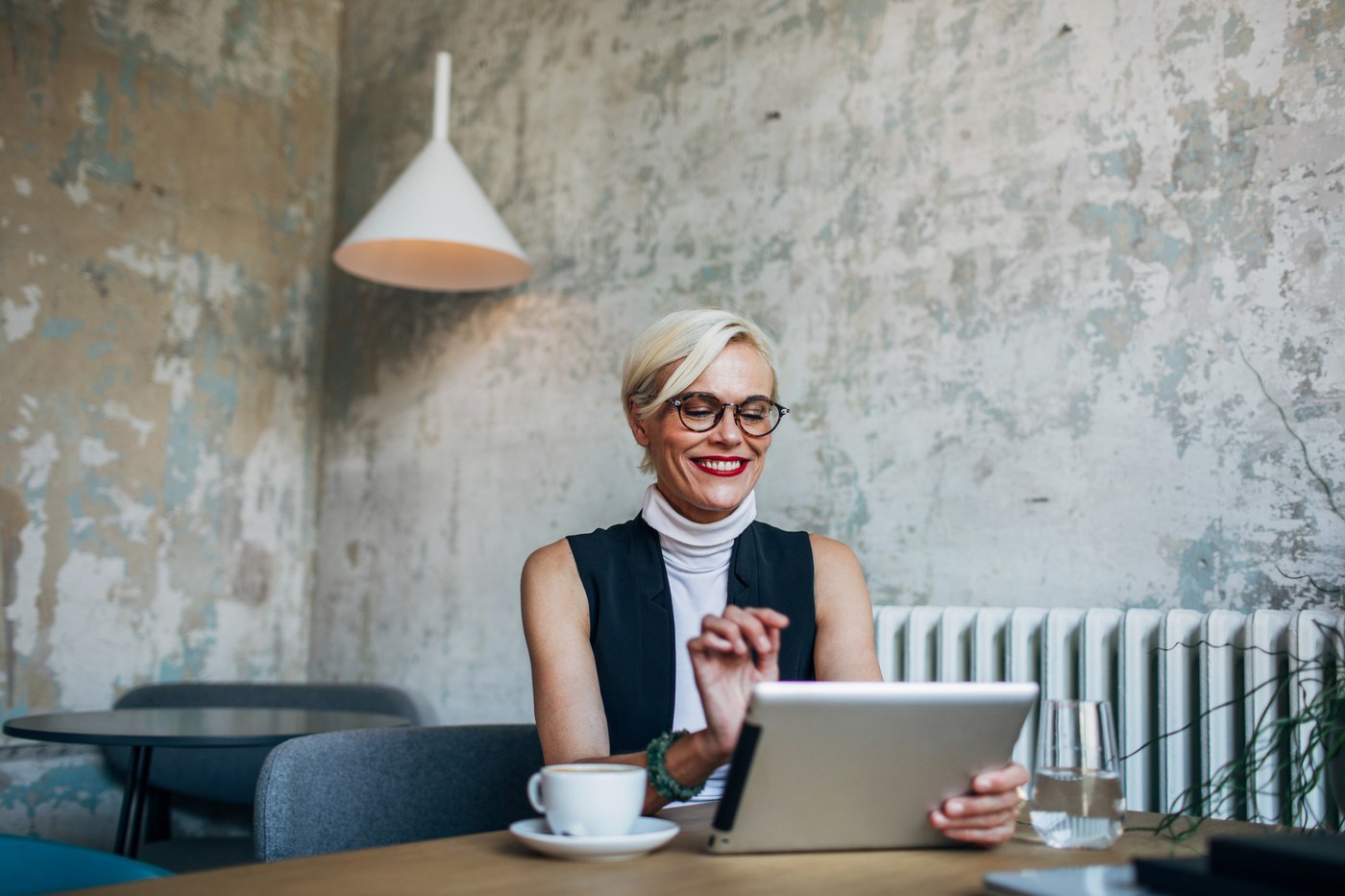 Let's talk life coach salary: how much can you actually expect to make?
You've dreamed of starting a coaching career for forever—one that gets you out of cubicle-land and into your own office, replete with vision boards, family pictures, and all the other knick-knacks that make you feel happy.
The freedom of setting your own schedule and working with the clients you choose sounds enticing… but the fear of a potential pay cut doesn't sound appealing at all. How much can you actually make on a life coach salary? I mean, career changes are for your 20s, right? When you don't have a mortgage, a car loan, childcare, or high school seniors tying up your wallet?

In my role as an iPEC Admissions Coach, I get plenty of questions from potential students about what kind of life coach salary they can expect to make.

They're worried that leaving behind a "comfortable" corporate career also means abandoning the lifestyle and financial security they're used to. For many people, this fear is what holds them back from exploring a career as a life coach.

Is it really possible to nail down what you can expect to make as a new coach
Very few things are an exact science, of course—but figuring out what you need your life coach salary to look like in order to maintain your lifestyle and financial obligations is easier to calculate than you might think.
In fact, it can be as simple as a plug-n-play mathematical formula that you can adjust for YOUR life and YOUR goals.

Ready? Grab a pencil and paper, and jot down answers to the following...
How much do you need to live well... and then some?
Many people focus on what they currently make as the benchmark for what they need to make as a coach, but it's a bit like comparing apples to oranges.

Let's break it all down a different way:
First, what dollar amount do you need just to live?
Total up what you pay for necessities like rent, groceries, and insurance payments. Don't forget that if you choose to become self-employed that there can be "hidden" costs like the amount of tax you owe or the health insurance you carry.

After you jot down the need-to-pays, step back and consider what you wouldn't have to spend because your obligations can change once you've transitioned to a new career.

Are you spending buckets of money on gas to get to and from work? Will you need that second car or unlimited subway pass?

Do you have to buy new dress loafers every few months because you wear them out walking from your car to your cubicle?

Even small, overlooked factors like the type of entertaining you're expected to do could drastically change when you switch job positions.

So the important thing about this question is to focus on the lifestyle side of it instead of on a simple number.

You should also consider the value you get from intangible aspects of changing careers—things like the flexibility to attend your kid's soccer game or dance recital, going to a yoga class in the middle of the day, and the intrinsic value of doing fulfilling and important work.

With all that done, you'll have a good idea of what you need to make in a month in order to meet your obligations and "then some."

Divide that number by 4 to find out how much you need to make on a weekly basis.
How much time would you like to work as a life coach, overall, each week?
Are you planning for coaching to be a "full time" gig or a part-time supplemental component to your career?

Before you write down your answer, consider your typical week and how you want your work to fit around your life.

Remember, "full time" can mean different things to different people depending on their goals, and you'll want to answer this question for you.
Let me give you a few examples:
Jeff loves forming deep relationships with his clients and prefers to schedule multiple one-on-one sessions a month with six or seven clients. His face-to-face time with them adds up to about 9 hours a week, with another 15 hours spent on the business side of his practice—bookkeeping, marketing himself, professional improvement, etc. All told, Jeff works 24 hours a week on his business, with about 9 hours being client-facing "paid" time.

Kim, on the other hand, loves to fill up her schedule with coaching in all forms. She's on a mission to get in front of as many people as she can. She has six or seven private clients that get her undivided attention for around 9 hours a week. She also sets aside one day a week for paid speaking gigs or internal coaching contracts at local businesses.

She spends another 18 hours a week running and marketing her business with time set aside for podcast appearances, blogging, and networking. Recently, she decided to offer group coaching in a mastermind setting on a weekly basis, where a dozen people gather together every week to discuss their current challenges and new opportunities.

Kim essentially works 35 hours a week (9 hours for private clients, 6 hours for speaking and internal coaching gigs, 2 hours on her mastermind, 18 hours running and marketing her business), with roughly half of it accounting for "paid time". In this way, she is able to make the same amount she did at her corporate job (or more!) while working less than the traditional 40 hours.
As you can see, both of these coaches devote a different amount of time to their coaching practice, and they're each successful in their own way.
So, how many hours would you like to work as a coach, overall, every week?

And how many of those hours will be paid client hours?

For a quick, easy ballpark, consider the gross generalization that about half (50%) of this time will be actual paid client hours… and the rest will be the non-paid activities, the things like marketing and bookkeeping. The better you get at managing your systems, the more efficient you'll get with your time. You'll play with this balance over time, as your business changes.
Get ready for some life coach salary math...
You know now:
A: How much ($$$) you need to make in a week
B: How many hours you'd like to work in a week
C: How many paid client hours you can expect in a week
Let's calculate your hourly rate by dividing how much you need to make in a week (A) by how many paid client hours you can expect in a week (C).

Keep in mind that independent contractors, coaches, and other business owners inherently have a different hourly rate than employee positions because of things like employment taxes, health care benefits, etc. It's OK if this number is higher than you're used to!

Now that you're equipped with an estimated hourly rate and a bucket of hours, it's time to decide...
How do you want to fill those hours?
Guess what? It's entirely up to you. There are no hard and fast rules for the kinds of services you can offer (or how you offer them).

I encourage you to think about your strengths and the things that bring you joy when creating your "product mix" of one-on-one clients, group sessions, paid speaking gigs, internal coaching… or something else entirely unique to your brand!

I've met successful coaches with as few as two or three clients and others with hundreds of followers in their virtual communities. It all depends on how they structure their programs and how they choose to show up in the world.

(And, guess what, I have another secret for you… one that your math teacher would probably never approve of… but you can play with ALL of these numbers! Your private coaching sessions might earn a different hourly rate than your group coaching or speaker sessions. You might charge more for speaker sessions depending on how far away they are, or less for the ones you really, really want to be part of.)

When we coach our clients, it's typically around living the life of their choosing on some level and working in a way that serves their life's purpose best. Why wouldn't we as coaches walk that same talk? Decide what you want your life to look like personally and professionally and reverse engineer it from there. Live on purpose as a person and as a coach.

At the end of the day, you can choose to apply your coaching skills in the way that is most natural for you… all you need to do is keep making sure that the paid hours add up to a number that works for you.

So, as you can see, transitioning from one career to another can be daunting but with cold facts and hard numbers, making a plan for that transition is entirely doable. You control all of these numbers, and you can change them so that they work for you.

At iPEC, we think it's important for you to know how to be a masterful coach AND a successful entrepreneur. That's why business development training is a key component to our curriculum.