Help Build Stronger Companies and Healthier Bottom Lines
iPEC's unique Corporate Coaching Program provides you with the tactical training and multi-dimensional approach you need to tackle the most pressing challenges that companies face today—particularly during tough economic times.
You'll gain everything you need for success as a professional corporate coach—not only learning our Core Energy Coaching™ process, but how to apply it within a corporate setting for sustainable, measurable results.
As a Certified Corporate Coach, You'll Help Your Clients:
Address their most pressing business challenges
Improve their bottom lines
Define clear goals
Develop creative solutions to problems
Better manage operational and growth issues
Corporate Coaching focuses on:
Hear from Our Students and Coaches
"The journey was unbelievable. What I learned at iPEC gave me permission to live the life that I want to live. Now, my job is to give these gifts to other people and I love doing it. I see my clients transform as they relax and start to follow their own intuition."
- Claire Kluever, iPEC Certified Corporate Coach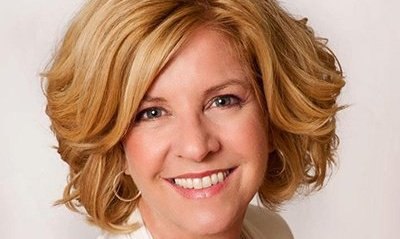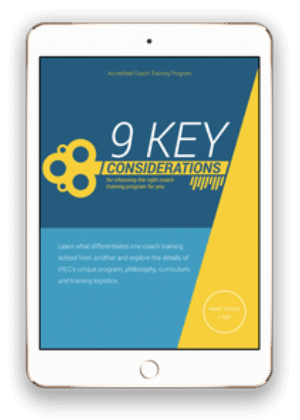 9 Key Considerations for Choosing the Right Coach Training Program for You
Receive actionable insights on how to select a coach training program that positions you for success.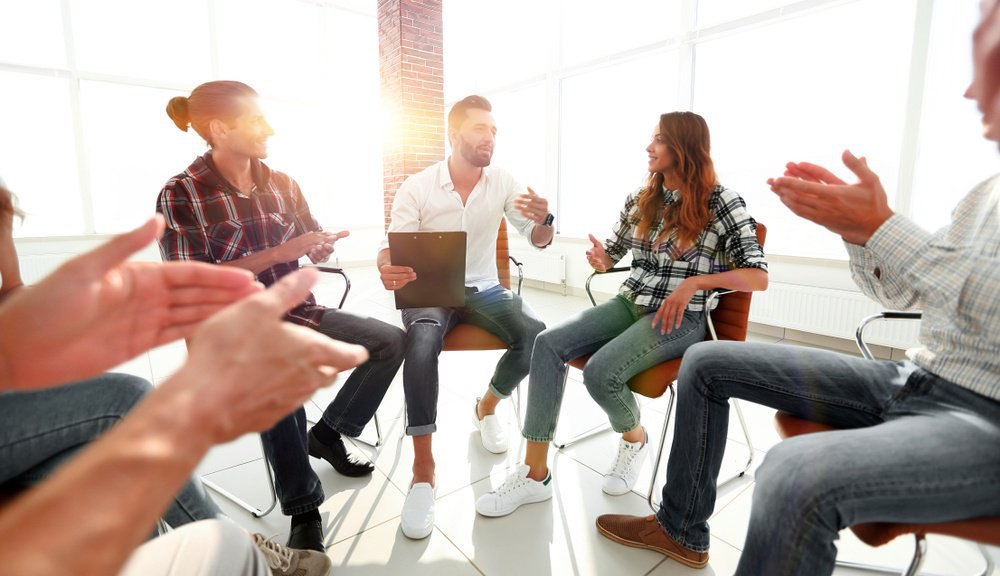 Supporting Your Success
When you enroll with iPEC, you also get access to numerous business and professional development resources. We want you to succeed so we provide a complete roadmap for developing your new coaching practice, plus the tools you'll need to build a successful business.
Success Coach
This program gives you the clarity and confidence to move forward once your coach training is complete. It prepares you for coaching success — however you define it — through the application of iPEC's own coaching tools and principles. You'll benefit from three 30-minute, one-on-one sessions with a dedicated Success Coach, as well as a private forum where you can connect with other students and share your experiences.
Quick Start
To assist with launching your coaching business and getting your first clients, you have the opportunity to participate in the Quick Start program. From choosing a niche, creating your own packages, and setting your prices to developing your marketing message, networking approach, and website, you'll learn how to leverage your style and inspire people to take action.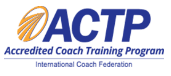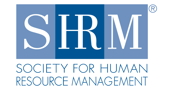 Turn Knowledge Into Power
Utilize constructive resources to inform and inspire every step of the journey toward your future as a coach.
Blog
Coach Training Isn't Just for 'Coaches'
The vast majority of professionals who use coaching techniques and skills don't have "coach" in their professional titles and don't aspire to.
Webinar
Get Your Questions Answered
You're interested… but you want to know more about getting your first client, or how many companies actually use coaching, or what the coursework is like. Join our Live Q&A session to get the answers.
eBook
Life Coaching: Everything You've Wanted to Know (But Were Afraid to Ask)
What is coaching? How do you become a life coach? And, how can it help you start a business or get a promotion?