---
by Carla Greengrass
Nov 22, 2019
|
7 minutes read
---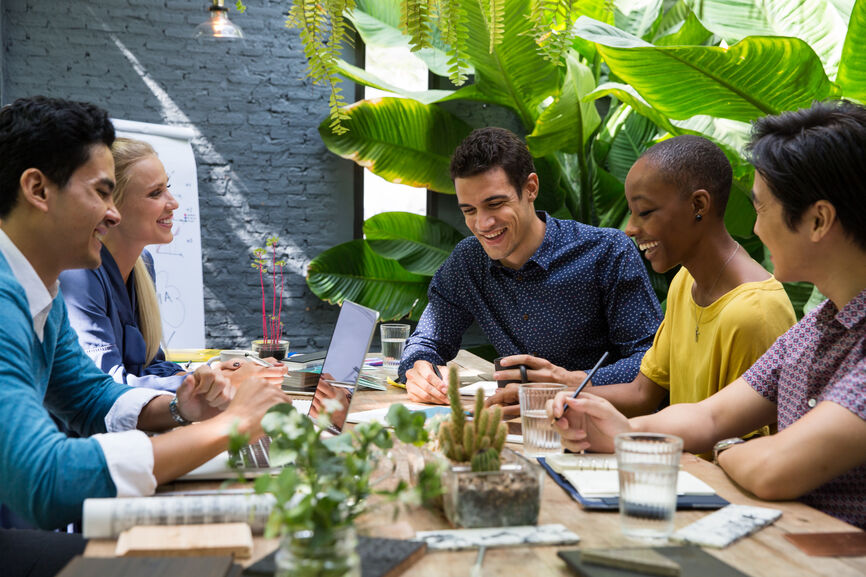 Two powerful words: fear and doubt. For prospective coaching students, it's often the fear of starting something new and unfamiliar, as well as the doubt in one's own ability to be successful. These two overwhelming emotions can hold you back from taking the necessary steps to live out your purpose as a professional coach.
Fortunately, there's a remedy for fear and doubt, and that is knowledge.
By learning all you can about the process of becoming a coach and securing clients, you can squelch the negative self-whispers that are holding you back. If you're questioning your ability to attract real, paying coaching clients (and you're certainly not alone!), we've got some powerhouse knowledge for you.

The most valuable information you can receive as you explore a career in coaching is the wisdom from those who have previously taken the path before you. Experienced coaches can offer meaningful insight into what the journey is really like, so you don't have to fear the unknown. They can give you tangible proof of the results they've had with the choices they made, so you don't have to doubt your own ability to do the same.

Worried that filling your practice will force you to behave or market yourself in unnatural ways?
In the spirit of using others' experiences to help build confidence in your own decisions regarding coaching, we've assembled a roundtable of professional coaches who've graduated from the iPEC training program.
These individuals have gone on to achieve their own individual visions of success. In this article, they're sharing insider details about how they landed their first clients and what the process actually entailed. The following insights are sure to help you see a clearer picture of the professional coaching journey and its possibilities.
Deb Degner: "Don't get defeated."
Deb Degner is a successful executive coach, who also used her coaching skills to navigate through a sudden, life-threatening illness that she experienced while traveling in rural China. Through her company, The Leadership Bridge®, Deb works with executives, managers, and academic leaders to develop their leadership skills. Here's what she had to say about landing her first professional coaching client:
"[Here's the story of] the first client I thought I had. [She] emailed me back; I had been back and forth with a proposal, and I got the words that said, 'I'm ready to sign up with you.' So I celebrated and bought champagne and went [out] with my family.

And it literally took me a year to start with this client.
So it became this joke of, Is it really my first client? But I guess I'm sharing that story [to say] don't get defeated. Because literally a year later I'm coaching this person, and she's a fantastic client.
… That's my funny story. My true … first client [is this]: I started with a company, and the referral came from a person I used to work with … This was someone who was looking for a coach, and I was hired to come in and coach a couple of their managers that they were wanting to promote …

A lot of people, when you start your practice, will ask, 'How can I help you?'

And what I started telling [them] is, 'Let me know when you know someone who's looking for a coach … I really wanted to work with people that know they need a coach, or know they have someone on their staff that needs a coach. And so what I started to say was, 'When you know someone's looking for a leadership training, send them my way.' And so that's exactly what occurred...

I sent the note out to about six contacts. This particular company was interested in hiring someone. I went and set up a meeting and walked through the kind of work that I had developed, talked a lot about Energy Leadership™, and most importantly started that whole conversation just listening to what it was that they were looking for … Then I followed up with a proposal, and they said yes.

And I tried really hard not to let them know that they were my first client, by the way. [laughing] Behind the scenes, you're going, 'YAY!' but inside [the meeting] you're going, 'I got this.'"

To see Deb's full iPEC graduate interview video, click here.
Susannah Campora: "It got easier and easier as I just shared myself."
Susannah Campora is a life coach as well as the CEO and co-founder of Connected, a community and program that empowers people to take action, collaborate, and thrive in what REALLY matters to them in life and work. Here's what Susannah revealed about her experience with getting clients as a newbie coach:
"It was scary, actually, getting my first client. However, I took action anyway, and I was able to because in the [iPEC] program, I was so empowered and inspired by how I was being transformed that I knew I could do it.
And I also felt really supported by everyone in this program … I had two leaders who were teaching my modules. I had groups of other coaches who were developing and learning together. And I also knew I could reach out to the staff any time.

So in that whole experience, I just went ahead and started practicing.

The first thing that I did was I offered the people I already knew (in my network) just 30-minute discovery calls to see what could be possible if they had outside eyes and … a safe place to explore some of their goals and to look at their mindset. So I started taking free 30-minute calls (sometimes they would turn into an hour) …

What I found is that with practice with real-life people, I could really just step into seeing myself as a coach and being professional … I did find some other tools … I pulled from the [iPEC] program, and I pulled from other things I found outside of the program, to just be able to know what questions to ask as they were thinking about coaching and to help inspire them to the possibilities of working with a coach.

Another thing that I did was I shared my own story.

I shared how coaching really impacted my life and how I was actually starting to see results. So it got easier and easier as I just shared myself, I stepped into it, and I asked them questions. And from all of that came a lot of wisdom that I could keep cultivating those skills and get better at even … the end of the conversation where you actually ask for the business. So, yeah, I just practiced, and I did everything I could to get to that point. And I started with the networks that I had."

To see Susannah's full iPEC graduate interview video, click here.
Paul Silva: "If we come from a place of abundance and service, it's not going to feel like selling."
Paul Silva is a full-time coach who spent more than 25 years in the hospitality industry as a chef and leader before making a big leap into the unknown. He became a published book author, blogger, and podcast host/creator who works to share a message of hope, grounded in his experience as a recovering alcoholic. Here's what he said about his own journey, including the advice he'd give to future coaches and coaching students:

"Part of getting out of my comfort zone (because it's very easy for me to just sit behind a keyboard and do all the online stuff that I love to do), was joining a networking group, the BNI. That's out of my comfort zone—to be in a group of people and talk about myself. So I thought that would be good for me ... and I got my first client through there. It was a fellow member, actually. He approached me and said, 'Hey, I'd like to talk to you.' And we went to a coffee shop and spoke, and he signed up right then and there. That was my first offline [acquisition], through face-to-face.

My first online one, which followed right after, was someone who saw me on LinkedIn … I had known her in a previous life (when I was a chef, actually), and she said, 'I saw that you're doing this, and it really sounds like something I need.' So we spoke, and she signed up.

Those were my first two [clients], and they happened around the same time. So that was fairly quick out of the gate … I believe I was still in the [iPEC] program. It was after Mod II.

The process is constantly evolving.

What I found was that most of my clients, like 95%, come through online [channels]. So I shifted more of my focus to online marketing.

I love listening to marketing podcasts. I love reading marketing books. I just love it. I don't know, maybe in another life I'll come back as a marketer. And I've also had an ease with social media, making sure that I use it, not get used by it … I've been very fortunate to be able to communicate well, especially in the written form, and so what I've done is make the message clearer as I'm learning more, putting into practice the things I'm reading about … and really starting to focus on what HAS been working.

I've also asked other coaches that I've hired, to help me with maybe a bit of mindset, a bit of practical stuff, especially for group coaching. So the model is shifting … I love my one-on-one coaching, but I'm in the midst of creating groups and getting into maybe evergreen products, courses and things like that.

What I'm finding is that people are finding ME.

They say, 'Hey, I know you work with such-and-such, but I'm going through this. Is that something you could help me with?' What that tells me is that what's been working is … showcasing myself like a brand.

Another big part is … I have a presence in the iPEC Community Facebook group. And so I think a lot of those things have lined up for me in terms of putting myself out there, letting people know what I do and how I do it, and putting the word out. It's been really great, and it will continue to evolve.
Remember that selling is not something we do TO people, it's something we do FOR people.
It's actually incumbent on us to let people know what we do and how we can help them. If we come from a place of abundance and service, it's not going to feel like selling. It's almost like we're doing them a favor … like it's our mandate to go and let people know we can help them.

It's coming from a different place. We're not trying to pull the wool over someone's eyes. We are a service. We've got experience, we've got knowledge, we've got tools, we've got skills, we've got tips, we've got techniques, and we've got us, our presence, our intuition. We've got a lot that we bring to the table, so why wouldn't we let people know that we're here and can help them?

When we come from THAT place … and everything we do is in line with that, clients will come. Because there are so many people out there who need our help, and some of them don't even know they need it yet.

It's more a process of attraction rather than promotion, as they say in recovery. We're putting ourselves out there so that people will be drawn to us. When we come from that place of service, from that mindset that there is abundance, it's so much easier to create the community from which you can pull. And then it's a win-win: They get the help, and you get the payment."

To see Paul's full iPEC graduate interview video, click here.


The Moral of the Stories?
Getting coaching clients doesn't have to feel forced or invasive. If it does, there are easier and more natural ways for you to discover. One of the best things about becoming a professional coach is that this is a self-empowered and self-created journey. You can design any life you want because you're the one in charge.

There's no template or one-size-fits-all approach, and while there's opportunity for valuable support, the vision is all yours. That means you get to choose the techniques and processes that feel right for you, based on your goals, financial needs, and lifestyle. Supported by a strong foundation of coach training and tools, you can discover your own path to becoming a successful professional coach!