choice | coaching | iPEC | leadership | new perspective
March 6, 2020 iPEC's mission is to "raise the consciousness of the world, one person at a time." This sounds like a large feat, and we are using every opportunity, every day, to see this intention manifest in the world. One of the ways we bring this intention into fruition is through our coach training program. Other ways include coaching, events, writing articles to share on our Learning Center, interviewing influencers, and doing our best to provide as much value as possible to you. Because you are the reason we strive to raise the consciousness of the world. You are the one person that can and will make a difference. Finding and living your purpose is what will ultimately change the world. That's why we are excited to announce our newest LIVE streaming series! Hosted by iPEC President, Luke Iorio, and other iPEC team members, the Energy Explorer Live Series will highlight people who are using their talents, drive, and highest selves in order to live their purpose. You'll get to hear about the head and the heart, the structure and the balance, the creativity and the freedom, to help you create the life of your dreams. You'll hear from graduates of our coach training program, authors, speakers, and all-around inspiring human beings. Bring your questions, curiosity, and your favorite note-taking tools because there will be lots of learning happening on these livecasts! Tune in live to ask questions and share your "ah-ha" moments with others on the livecast. We'll see you there!
Zack Lemelle - Leadership Engagement Services | coach | iPEC | leadership | motivation | workforce engagement
Most companies tout an open door policy, meant to encourage employees to voice their concerns and feedback in the workplace. Even so, employees are often afraid of being candid due to the fear of repercussions.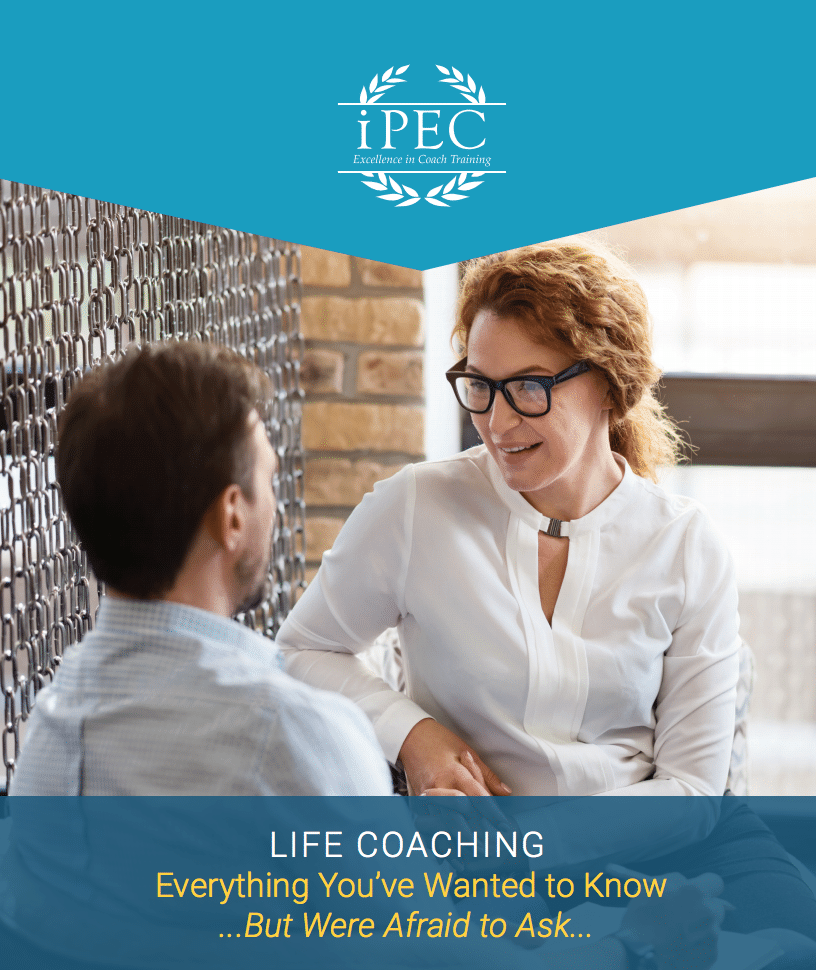 LIFE COACHING: Everything You've Wanted to Know (But Were Afraid to Ask)
Subscribe to the iPEC Blog and discover how you can help people make profound and lasting shifts in their lives.
Goal Setting | Zack Lemelle - Leadership Engagement Services | iPEC | intentions | leadership | on December 18 2014 by ipeccoaching | personal achievement
"Whatever course you decide upon, there is always someone to tell you that you are wrong. There are always difficulties arising which tempt you to believe that your critics are right. To map out a course of action and follow it to an end requires courage."
Tambre Leighn, 7th Level Wellbeing | finding purpose | gratitude | iPEC | wellbeing | wellness coach
I first learned of Helen Keller while watching my babysitter's high school production of the story. I recall sitting transfixed in the auditorium chair stuffed with old coils that groaned and protested every time I leaned in closer to the unfolding drama. I marveled at Helen's wildness as she tore about the stage in anger and frustration. And I felt grateful for the patience of Annie, her teacher.
Tambre Leighn, 7th Level Wellbeing | finding purpose | gratitude | iPEC | on November 21 2014 by ipeccoaching | wellbeing | wellness coach
Helen Keller had so many reasons to suffer at the hands of her circumstances and never risk a connection to the outside world. Instead, she fought to have her voice heard, continuing to raise the consciousness and wellbeing of the world long after she left us. When we can see illness from an enlightened perspective, while we may not understand the reason (cause), it is possible to uncover a purpose in it.
Luke Iorio - iPEC CEO | attitude | iPEC | life coaching | motivation | self-improvement
Ah, the never-ending battle to stay or get in shape. Atkins, low-cal, vegetarian, South Beach, low-fat, and dozens of others all claim to work. Exercise more. Cut out junk food. Weight Watchers. Jenny Craig.