choice | coaching | iPEC | new perspective
March 6, 2020 iPEC's mission is to "raise the consciousness of the world, one person at a time." This sounds like a large feat, and we are using every opportunity, every day, to see this intention manifest in the world. One of the ways we bring this intention into fruition is through our coach training program. Other ways include coaching, events, writing articles to share on our Learning Center, interviewing influencers, and doing our best to provide as much value as possible to you. Because you are the reason we strive to raise the consciousness of the world. You are the one person that can and will make a difference. Finding and living your purpose is what will ultimately change the world. That's why we are excited to announce our newest LIVE streaming series! Hosted by iPEC President, Luke Iorio, and other iPEC team members, the Energy Explorer Live Series will highlight people who are using their talents, drive, and highest selves in order to live their purpose. You'll get to hear about the head and the heart, the structure and the balance, the creativity and the freedom, to help you create the life of your dreams. You'll hear from graduates of our coach training program, authors, speakers, and all-around inspiring human beings. Bring your questions, curiosity, and your favorite note-taking tools because there will be lots of learning happening on these livecasts! Tune in live to ask questions and share your "ah-ha" moments with others on the livecast. We'll see you there!
Guest Bloggers | cancer survivorship | coaching | encouragement | finding purpose | new perspective
I had it all…or so I thought. I was a Senior Executive at a major motion picture studio. I had the big house, the husband, the two kids, a company car, and perks galore. Yet, I was constantly miserable and sick.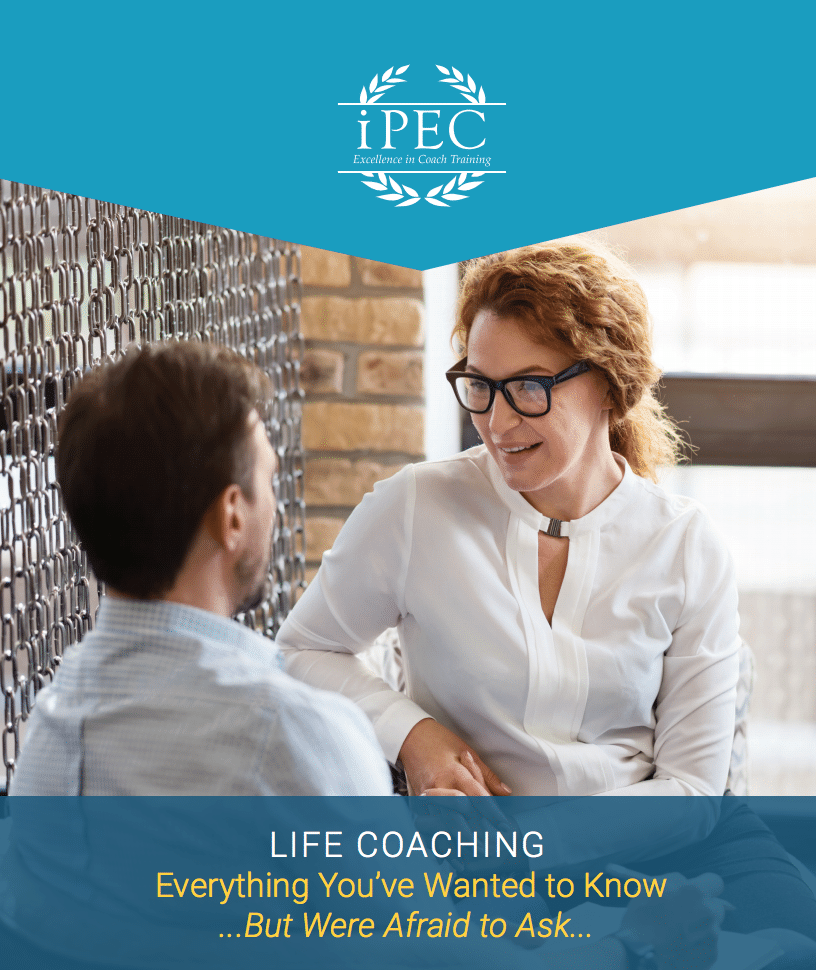 LIFE COACHING: Everything You've Wanted to Know (But Were Afraid to Ask)
Subscribe to the iPEC Blog and discover how you can help people make profound and lasting shifts in their lives.
Luke Iorio - iPEC CEO | life coaching | motivation | new perspective | reframing | self-improvement
For those who live in warmer climates, winter weather is rarely a concern. As a north-easterner, we can get some pretty severe winter storms. I can deal with the cold and even a foot of snow. But, the worst is freezing rain that becomes black ice on the roads, walkways, and stairs. If you've experienced it, you know how treacherous it can be. If you haven't, trust me, you don't want to.
Zack Lemelle - Leadership Engagement Services | new perspective | workforce engagement
"Often those that criticize others reveal what he himself lacks." ― Shannon L. Alder
Luke Iorio - iPEC CEO | intentions | momentum | motivation | new perspective
If you enjoy sports like I do, you have most definitely witnessed swings in momentum during games. Maybe it was a great defensive play, or a player just succeeding on pure grit, that fired their teammates up and they rallied behind it.
D. Luke Iorio - iPEC President | attitude | finding purpose | iPEC | new perspective | self-improvement
The phrase, "I don't care," can oftentimes sound negative and in opposition to so many of our core principles, but these words can also provide a code to live by...a different perspective that can actually motivate you and keep you on track. Here are a few examples of things I don't really care about.