Zack Lemelle - Leadership Engagement Services | iPEC Coaching | leadership | life coaching | perspective | workforce engagement
"If you want to be happy, put your effort into controlling the sail, not the wind." – Anonymous While at the beautiful Jersey Shore I had the opportunity to observe people boating. One group was on a sail boat while others were on speed boats. The speed boaters flew by me with the wind in their hair and a smile on their face having the time of their lives. The sailors, who also appeared to be having a good time, were busy hoisting the sails and "coming about" (i.e. turning the sail in another direction) to catch the wind, so they too, could get to their destination. There was a lot of activity on the sail boat. It appeared that everyone had a job to do and was efficient at doing it. Energy was not spent on wasteful practices that did not support the process of sailing the boat. Engaged in the process or along for a ride? It occurred to me that the speed boaters simply wanted to get from point A to point B as fast as possible. They were more interested in the end result than what went into the process of getting there. The only person engaged in the task was the driver of the boat. The other people were simply there for the ride, not contributing anything to the process. In other words, they were disengaged. The sailors, on the other hand, were all engaged in the process. The captain was giving instructions on what needed to be done and everyone participated. One person was in charge of the lines, another the sails, someone else was watching out for other vessels, and the captain was steering the boat. They worked together – as a team – for a common goal. In business, as in life, you can only control what you do and how you react to the challenges presented to you. Every business has sales, production, growth, or profitability goals that they want to achieve along with a strategy to support getting there. The challenge is that you cannot always control the outcome. There could be obstacles that stand in your way. You could be the best sailor, along with a team, doing all of the right things but if the wind does not cooperate, no matter what you do, the boat will not move. Another process is needed, like turning the motor on, to have the desired outcome. So, what adjustments will you make to your processes and procedures to get to where you want to go? How will you control the sail? Share your thoughts below. Zackarie Lemelle Managing Partner, Leadership Engagement Services Institute for Professional Excellence in Coaching (iPEC)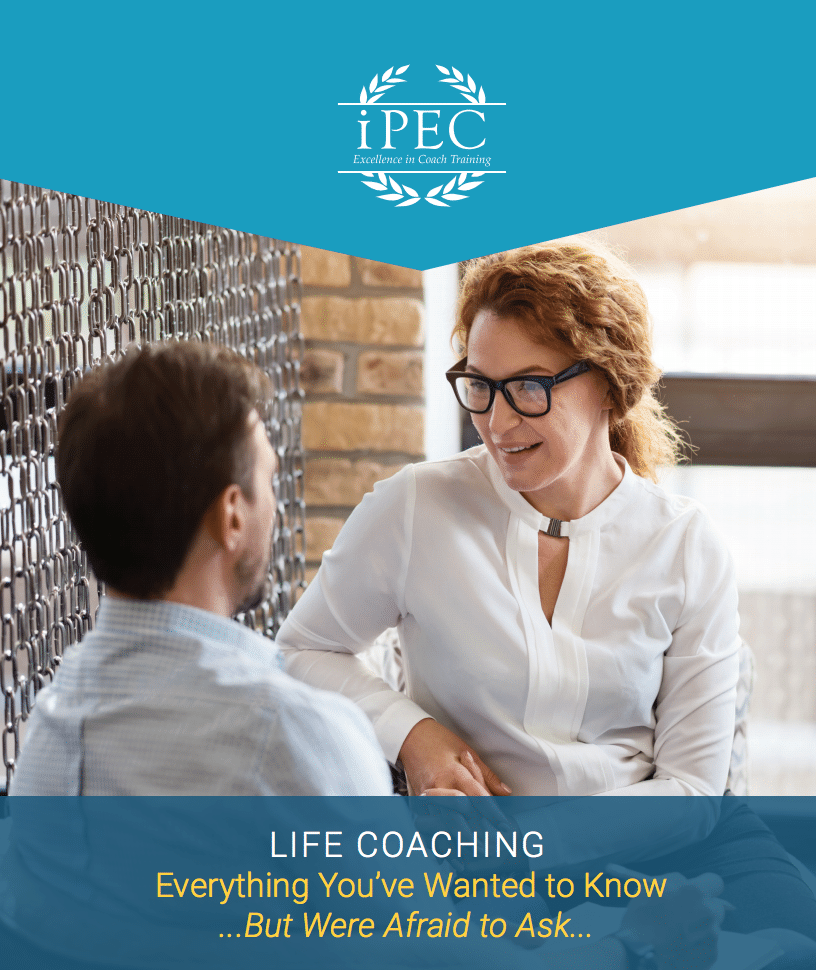 LIFE COACHING: Everything You've Wanted to Know (But Were Afraid to Ask)
Subscribe to the iPEC Blog and discover how you can help people make profound and lasting shifts in their lives.
Zack Lemelle - Leadership Engagement Services | attitude | choice | coaching | iPEC | leadership | new perspective
"Almost everyone will make a good first impression, but only a few will make a good lasting impression." – Sonya Parker You've been there. Met a great person only to find out that your initial impression was all wrong. Sure, he or she was polished, had a warm handshake, and smile. Talked about the right things. Asked good questions, listened attentively to your answers, provided information of value, etc. But, were they trying to educate you or impress you? Are they being genuine and authentic? Sometimes it's one or the other. First impressions can be misleading. Sometimes people "act" like they are interested in what you have to say, when really, they are only interested in what they can get out of a relationship with you. Make a lasting impression with "NetWeaving" where everyone benefits. Imagine if that scenario was turned around and the person you met was truly interested in you and how they can help you achieve your goals. There is actually a tactic named, "NetWeaving," where people go into a relationship with a "pay it forward" mindset. Taking this approach, over time, will give you a higher return on your investment in relationship development than traditional networking. Not to mention, make a lasting impression. Develop stronger, more lasting relationships. NetWeaving is a philosophy as well as a set of learnable skills and strategies, developed by Bob Littell, a consultant from Atlanta, Georgia. It's a form of networking which focuses on helping others. Instead of taking the "What's in it for me?" angle, the NetWeaver will approach the relationship with a different focus – "What's in it for them?" As result, stronger, more lasting relationships are developed. The essence of NetWeaving is helping others, and in doing so, having the confidence to know that over time you will also benefit. NetWeavers act without regard for what they will receive in return. A skilled NetWeaver is constantly on the lookout for ways to bring people together and to help people locate resources to meet their needs. Instead of spending time talking about how wonderful they are, the NetWeaver will ask high gain questions to inquire about another person. For example: What does your best prospect look like? What are the strategic differentiators that make you unique? Who are the three or four people you would like to meet? Tell me the story of how you landed your best client or customer. Making a lasting impression takes work. It's more beneficial in the long-term than making an outstanding first impression. The benefit is that you will develop a stronger relationship with associates because they will genuinely know that you're interested in their success and well-being. So, what will you do to make a lasting impression today? I'd love to hear your comments.
Zack Lemelle - Leadership Engagement Services | expectations | leadership | new perspective | personal achievement | self-improvement
Companies invest a lot of money developing product and organizational brands. Few leaders take the time to develop their personal brand as a thought leader both inside and outside of their company.
Zack Lemelle - Leadership Engagement Services | expectations | leadership | new perspective | personal achievement | self-improvement
Companies invest a lot of money developing product and organizational brands. Few leaders take the time to develop their personal brand as a thought leader both inside and outside of their company. According to research conducted by the Glenn Llopis Group: Less than 15 percent of people have truly defined their personal brand Less than 5 percent of people are living it consistently at work – each and every day What's more interesting is that the survey also revealed: 70 percent of professionals believe they have defined their personal brand 50 percent of professionals believe they're living it Obviously, there is a gap here. Defining your personal brand requires a deep understanding of who you are and the value you consistently deliver. Your brand should be an authentic representation of what you contribute as a leader – not a replica of someone you admire. Brand development is not the same as self-promotion. Instead, it's what you are known for, why people rely on you, and how you consistently react in a situation. The point is, that management and co-workers know what the person stands for. For example, a leader with a strong personal brand may be known as being hard, but understanding. Someone that management can count on to get the job done, even if it means working late or on the weekend. A person that is reliable, well-respected, and consistent. Somebody who is known to thoroughly research an issue before reacting to it; taking a 360° view instead of a narrow, self-serving position. He or she is an honest person – one that accepts responsibility even when a project or situation doesn't hold up as planned. Personal brand development is a requirement for leaders. It helps to present a leader's value proposition to senior management increasing the opportunity for advancement within the organization. Just as a company's brand develops over time, a personal brand should be enhanced while remaining consistent at its core. In other words, as a leader transcends up the ranks, his or her brand needs to be cultivated as well, while keeping its authenticity. A perfect example of personal brand development. Steve Jobs, the former CEO of Apple, Inc., is well-known for bringing the company from the point of bankruptcy to one of the highest performing companies in the world. People could count on Jobs for being an innovator as well as a perfectionist. Over time, he also developed a reputation for frequently changing his mind. His ability to be flexible helped to enrich the technological advancements made by Apple. Where most CEOs are very decisive, changing with the trends served Jobs well. As a leader, how are you defining your personal brand – both inside and outside of the organization? Zackarie Lemelle Managing Partner, Leadership Engagement Services Institute for Professional Excellence in Coaching (iPEC)