Kind, authentic, compassionate, and deeply empathic. These are just a few of the words people who know her would use to describe Sarah Kipp, and for good reason! Even after just a few minutes of being in Sarah's presence, her genuine warmth and care for others are immediately clear. So it's no surprise that, for Sarah, the best part of being a Lead Trainer is being able to support others in their journey and to 'pay it forward.'
Wendy Irwin is as creative as she is quirky. She's straightforward, plainspoken, and as authentic as they come. She calls this signature style her 'stank,' which encompasses 1,001 idiosyncrasies and personality quirks. And when she skillfully blends that 'stank' with her long and winding road of professional experience—from starting out as an opera singer, to then becoming a handbag designer, to her work as a mentor for entrepreneurs—she creates magic in her role as a Lead Trainer.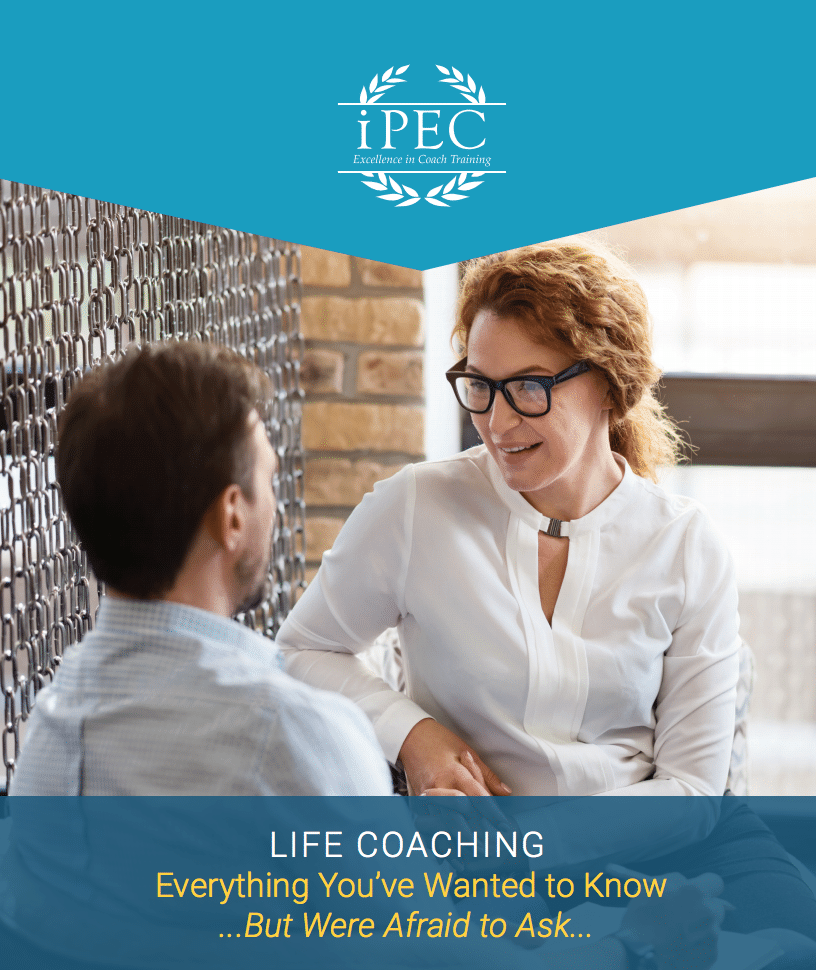 LIFE COACHING: Everything You've Wanted to Know (But Were Afraid to Ask)
Subscribe to the iPEC Blog and discover how you can help people make profound and lasting shifts in their lives.
If there's a common thread that jumps off the page when looking at Kenya Haupt's 35 years of experience working in Corporate America before starting her own coaching business, it's her love of working with people. Whether she was in a role focused on college recruiting, human resources, or corporate social responsibility, Kenya often found herself in roles that involved supporting others. And no wonder! It only takes a few moments of being in her presence to sense how much Kenya truly values her interactions with others.
With Tonya, there is this unmistakable presence about her—a quiet source of strength which is so compelling it makes you sit up and take notice. She exudes both a strong faith in herself and in humanity, a testament to her religious beliefs and spiritual growth. As a woman who has experienced devastating loss, Tonya draws from a deep well of faith which has nourished her soul throughout the course of her lifetime. At the heart of it, she believes growth and kindness are at the core of why we are here.
One might best describe Sherri's presence as understated. Gradually she unveils her imaginative sense of humor and kind-heartedness through her energy, her stories, and her coaching demonstrations. Students refer to her as warm, welcoming, and wise while those who know her best say it's her calming disposition and unwavering lack of judgment which contribute most to the fun, relaxed, and open atmosphere in her classroom.
It's fun to introduce this Lead Trainer with a slight play on words, a British accent, and just a hint of drama reminiscent of Ian Fleming's 007 character. His name is Bond—John Bond! Fictional MI6 agent aside, John volunteers, "I'm really just a nerd who loves technology, spending time with my family and Labrador retrievers, and riding roller coasters whenever I can."
Should you ever find yourself in the presence of Nina Cashman while she's passionately advocating for something she cares about, take good notes. A skilled conversationalist, Nina has equipped herself to think and act simultaneously—drawing on her knowledge, experience, understanding, common sense, and insight. On occasion, she may wax philosophical to share timeless wisdom, long forgotten by most, except for this college philosophy major. Nina decided a career path as a philosophy professor wasn't practical for her, yet she remains captivated by the wisdom of the ages.
Often described as a bright light, Cindy Gardner's warmth, humor, and authenticity dazzle like a bonfire in the night sky. A few minutes with her and you'll experience a special brand of super power, her rare and extraordinary gift of positive effect. Cindy cuts to the chase with an approach that is at once, compassionate and courageous. Those under her tutelage are motivated and encouraged to be their personal best.
"Mine is an unconventional life," Daniel declared. "From childhood on, I've always followed the beat of a different drum." A self-professed non-conformist, Daniel harkens back to his earliest school day memories when he was that kid in class who was continually raising his hand, speaking up, and asking questions.
At first glance, you're sure to notice the unmistakable twinkle in the eye of Lead Trainer, Lisa Kaplin, which merely hints at the sassy, sardonic wit you'll encounter in your conversations with her. As smart as she is sassy, Lisa is a psychologist who ran her own therapy practice for nine years prior to becoming an iPEC Certified Professional Coach in 2011, and most recently a lead trainer. She is also an ICF Professional Certified Coach.