International Coaching Federation (ICF) defines coaching as partnering with clients in a thought-provoking and creative process that inspires them to maximize their personal and professional potential, which is particularly important in today's uncertain and complex environment. Coaches honor the client as the expert in his or her life and work and believe every client is creative, resourceful and whole.

Source: https://coachfederation.org/faqs
What does iPEC stand for?
iPEC stands for the Institute for Professional Excellence in Coaching.
How do I enroll in the coach training program?
Your first step is to request a conversation with an iPEC Admissions Coach. If you've already spoken with one, reach back out and let them know you'd like to enroll.
You'll fill out an application, explore payment options, and choose your ideal training location(s).
Your Admissions Coach will support you, step by step through the enrollment process and get you set up for the experience of a lifetime.
Visit our Get Started page to learn about the entire Admissions process.
What is the minimum age allowed to qualify to take the CTP/LPT program?
[fa icon="plus-square"]
What education requirements are needed to apply for CTP?
A high school diploma, or equivalent in your country.
What education requirements are needed to apply for CTP?
A high school diploma, or equivalent in your country.
[fa icon="plus-square"]
What is the minimum age allowed to qualify to take the CTP/LPT programs?
Does iPEC train their coaches to give advice? Are you more of a consultant kind of program?
No. iPEC does not train their coaches to give advice. Any reputable coach training program operates with the understanding that each client is complete, whole, and the expert in their own life.
As an iPEC professional coach, you'll master the Core Energy Coaching™ process, which goes beyond traditional coaching to tackle the root cause of your client's challenges: their underlying thoughts, emotions, and energy. As you help your clients shift hidden internal blocks, they'll uncover their own insights, wisdom, and perspectives, which leads to powerful and sustainable shifts in every area of their life.
Additionally, iPEC's Energy Leadership™ Index assessment provides tangible, research-backed ROI for any coaching engagement.
Can I attend each in-person module in a different location?
Yes, simply let Student Support know which location (or virtually) you'd like to attend two weeks in advance so they can let your trainer know to expect you, and arrange for your materials to be shipped to the new location.
Will I receive my ICF credential when I graduate iPEC?
The International Coach Federation (ICF) is a separate organization from all coaching schools. At iPEC, it's your personal choice to pursue your ICF credential (or not).
If you decide to obtain the additional ICF credential, the process is simple. In fact, once you complete our program, you are almost there. The three requirements to obtain ICF credentials include:
Complete a specific number of training hours from any ACTP accredited program (iPEC's full program

is

an ACTP accredited program and includes all the training hours required).

Pass the ICF's Coaching Knowledge Assessment (iPEC teaches you everything you need to know to pass the exam).
Complete a specific number of experience hours with coaching clients (iPEC's program includes 24 experience hours that count toward this requirement).
There are three levels of credentialing through the ICF: ACC (Associate), PCC (Professional), and MCC (Master). iPEC's full program includes the training hours required to get all three of these credentials—so you'll never have to go back for more training if you choose to obtain a higher level of ICF credentialing.
Click here to watch an in-depth video that explains more about the ICF and the three credentials that they offer.
If you have any additional questions, request a session with an Admissions Coach who can further assist.
Is iPEC's Coach Training Program Accredited by the ICF?
Yes. iPEC was one of the first coach training programs to be accredited by the ICF and goes beyond the requirements necessary for accreditation. Click here to watch a 5:47 minute video that explains more about the ICF, including their individual credentialing process.
Is 100% of the program available online?
Yes! iPEC's Coach Training Program includes three, 3-day, modules that may be completed at your choice of an in-person or virtual location. During these modules, you'll have the opportunity to practice your skills in a supportive in-person or online environment, get immediate feedback, and build invaluable relationships with other students in the program. These in-person/virtual modules are required for graduation.

All of our trainers go through a rigorous, iPEC-specific, train-the-trainer program and have obtained PCC-level credentials (500+ hours of coaching) through the International Coach Federation.

Click here to learn more about the virtual and in-person modules as well as the structure and content of the full training.
In what locations and/or formats is iPEC's Coach Training Program available?
iPEC is proud to offer our world-class training in a live virtual environment, which means students now have the opportunity to choose the learning format that best meets their needs. You can view the locations and start dates for our upcoming classes here.
As such, we have also adjusted our in-person location offerings, and will no longer offer in-person training in the following locations: Massachusetts, Florida, Minnesota, North Carolina, Pennsylvania, and Germany.
Click here if you are in Illinois for specific state admission details.
Do you offer payment plans, scholarships, or financial aid?
iPEC offers a number of payment plan options to make your tuition manageable.
For residents of the United States, we also offer a loan option with payments as low as $150 per month.
Request a one-on-one conversation with an Admissions Coach to explore which payment options are best for you.
What is the tuition for iPEC's Coach Training Program?
Click here for full program details and tuition information.
How do I start a coaching practice?
When you enroll with iPEC, you get access to numerous business and professional development resources that are all included in your tuition.
To assist with launching your coaching business and getting your first clients, you have the opportunity to participate in iPEC's business development program called Quick Start. From choosing a specialty, creating your own packages, and setting your prices to developing your marketing message, networking approach, and website, you'll learn how to leverage your style and inspire people to take action.
Our program also includes a Success Coach who will help you gain the clarity and confidence to move forward however you define success. You'll benefit from three 30-minute, one-on-one sessions with a dedicated Success Coach, as well as a private forum where you can connect with other students and share your experiences.
Our rich and vibrant coach community is always available for open and constructive dialogue on pricing, packages, agreements, and any areas where you'd like added wisdom (on starting your own practice or anything else coaching related). Before long, you'll be a pro in your own practice and can lend insights to others.
Phase 1 of the program can be completed in about 7—8 months. At the end of Phase 1, you'll have earned the designation of Certified Professional Coach (CPC) and Energy Leadership Index Master Practitioner (ELI-MP). Please note, you do NOT have to wait until you finish phase 1 to start working with clients. You can start taking paying clients or working with organizations right after your first in-person module, Module I.
Phase 2 can be completed in about 3—4 months. At the end of Phase 2, you'll have earned your COR.E Dynamics Specialist designation.
Click here for full program details.
Do I have to start a coaching practice to earn back my investment in coach training?
Absolutely not. Many of our graduates go on to assume leadership roles within their organizations, HR professionals use coach skills to transform office culture, and companies such as NASA, IKEA, and Boeing have sent people to our training.
Google recently asserted that coach skills (not tech skills) were the #1 quality in a good manager.
With corporate titans such as GE, Goldman Sachs, and Google now spending more than $1 billion per year on executive coaching in the US alone it becomes clear: your training in the professional skill set of coaching can pay huge dividends for both you and your company.
Many professionals who use coaching techniques and skills do not have "coach" in their professional titles and don't aspire to. Read the blog post, "Coach Training Isn't Just for 'Coaches'... Here's Why."
Does your program offer coach training specializations?
Yes, iPEC is proud to offer specialty tracks for ten different kinds of coaching. As a student, you begin with the Core Energy Coaching™ and Energy Leadership™ modules, which provide you with a solid foundation of coaching skills, systems and processes, enabling you to coach anyone, on anything, at any time. As you progress through the program, you can choose a specialty or an area in which you'd like to focus your coaching and acquire more specific knowledge, skills, and tools:
Life Coaching

Relationship Coaching

Transitions Coaching

Health and Wellness Coaching

Group Coaching

Small Business & Professionals Coaching

Leadership: Executive & Management Coaching

Parents & Teens Coaching

Couples Coaching

Sports Performance Coaching
The best way to become a go-to coach is to become known for your expertise in a specific specialty. Far from limiting your options and potential clients, specializing increases your effectiveness and attracts people who will want to work with you.
Specializing is of course optional. You'll gain access to all 10 specialty trainings so you can try on different niches, gain clarity on the people you like to work with most, and connect with your ideal client faster.
For European locations, how will VAT be handled?
The Roadmap to Become a Certified Professional Coach
This in-depth video will answer many of your questions, including, what is coaching? (and what isn't coaching), 5 elements most people think about before becoming a coach, how much money can you earn as a coach, how does the ICF work, and more.
How can I afford a Coach Training Program?
Discover the ways iPEC grads have afforded their Coach Training Program HERE.
Where can I find a glossary of terms iPEC uses?
The world of iPEC is its own special place with a unique language. If you've ever felt lost in the jargon, you aren't alone! That's why we've pulled together this glossary. Here you'll find all the terms iPEC uses on a regular basis along with their definitions.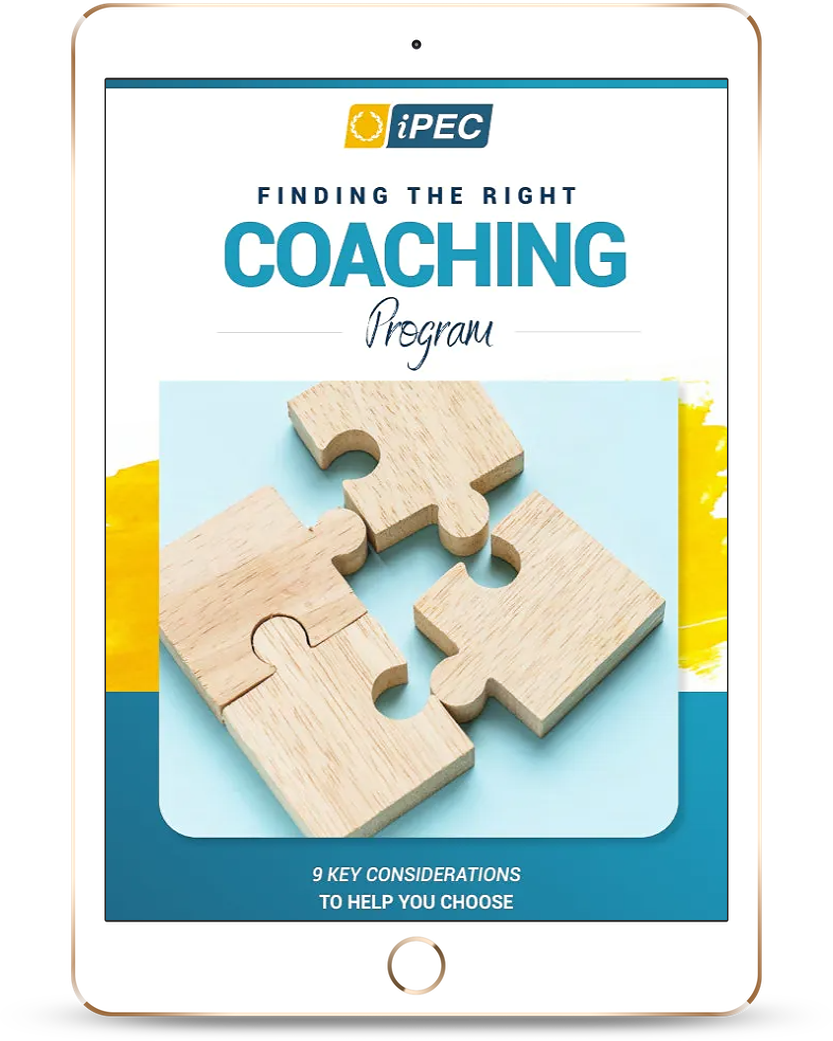 Finding the Right Coach Training Program for You
Receive actionable insights on how to select a coach training program that positions you for success.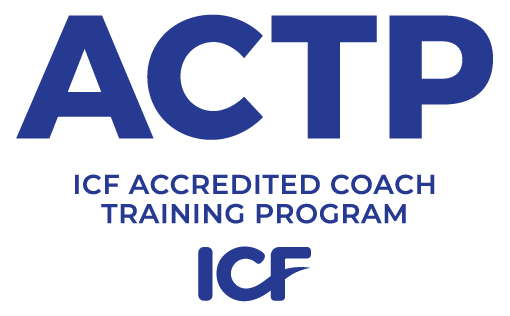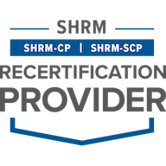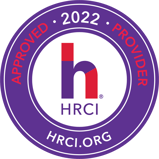 Related Resources
Learn more about coaching, coach training, building a coaching business, and everything in between with these related resources.
Blog
Coach Training Isn't Just for 'Coaches'
The vast majority of professionals who use coaching techniques and skills don't have "coach" in their professional titles and don't aspire to.
Webinar
Get Your Questions Answered
Imagine you've invited a certified professional coach to coffee or lunch to "pick their brain". What would you ask them? Here is your chance to ask all those burning questions you have about what it takes to start your journey as a certified coach.
eBook
What is Coaching? Everything You've Wanted to Know
Intrigued by the idea of coaching? Wondering what it is, who it's for, or how it can help you in your career? Download your copy of What is Coaching? and get a comprehensive introduction to coaching.