Goal Setting | Zack Lemelle - Leadership Engagement Services | iPEC | intentions | leadership | on December 18 2014 by ipeccoaching | personal achievement
"Whatever course you decide upon, there is always someone to tell you that you are wrong. There are always difficulties arising which tempt you to believe that your critics are right. To map out a course of action and follow it to an end requires courage."
Zack Lemelle - Leadership Engagement Services | iPEC Coaching | leadership | life potential | perspective | power of choice on December 12 2014 by ipeccoachin
Is Social Media Really Social? Rarely does a day go by where I do not read something about the value of developing relationships on social media. It gives you the opportunity to reach many people every time you post something on Facebook, LinkedIn, Google+ or one of the numerous other sites available to you. It seems like everyone is involved in sharing – whether it is important information or not. Some people have thousands of followers or "friends" online that they communicate with every day. On the surface, there is value to being more connected to family members, friends, and business associates. It breaks down the barriers of distance and time by allowing you to communicate with each other 24/7. Even so, what is meant to connect people at a higher level could actually be isolating them as well. I say this because participating in social media can arguably be more passive than active especially from the standpoint of not having a two-way conversation in real time. You cannot touch the person. Feel his/her presence in the room. Or share information in the most meaningful way. Social media (and texting) takes away the need to talk to one another, just as the telephone took away the need to visit someone. Everything you need to know is online. Although we are more accessible than ever before, is it working for us or against us? Some might agree, social media is taking the place of spending quality time with family, friends, and associates. How often do you see a group of people eating dinner in a restaurant with one or more of them posting, tweeting, or texting? Or, are in a meeting with someone who is paying more attention to the conversation on their smart phone rather than you? Or, not able to get someone on the phone …who sends you a text almost immediately after you leave a voice mail…instead of returning your call? Isolation or just not "being present in the moment" can lead to loneliness which has a dramatic impact on a person's level of energy – the lonelier or less aware the person feels, the less likely that he/she will be motivated into action. Social interaction is important to everyone's well-being. One could argue that loneliness and being alone is not the same thing. Some people are perfectly content being by themselves. Even so, social media, as well as many other online applications, has reduced the need to meet in person and, with that, the ability to form a meaningful bond with another person. Over the past 25 years, there has been a dramatic decrease in the number of confidants or quality social connections in a person's life. One survey found that the average number of personal confidants has decreased from three people in 1985 to two in 2004 and only one today. A 2010 AARP survey found that 35% of people older than 45 were chronically lonely, as opposed to 20% of a similar group a decade earlier. Try something novel the next time you want to go online to interact. Pick up the phone or stop by someone's house or office instead. I am always grateful to have a conversation with someone in person. It gives me the opportunity to express myself in a way that cannot be captured behind a computer. Be social outside of social media. The power of the spoken word is amazing. How have you been successful in balancing your social interactions, whether in person or virtual? Please share below! Zackarie Lemelle Managing Partner, Leadership Engagement Services Institute for Professional Excellence in Coaching (iPEC)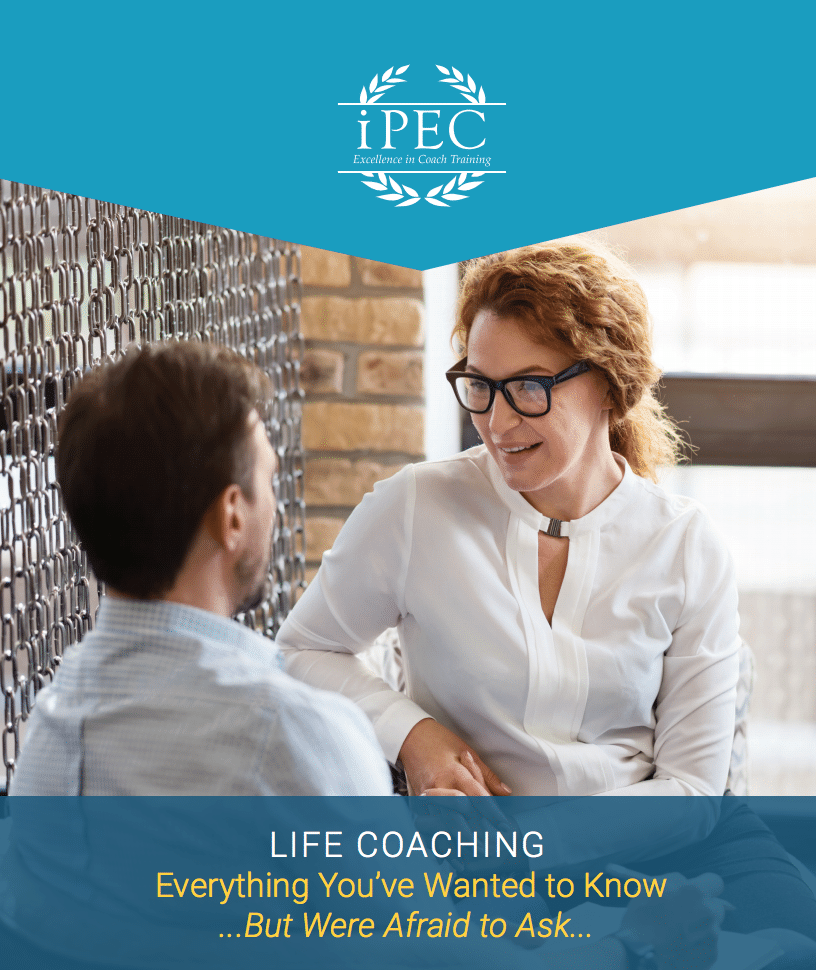 LIFE COACHING: Everything You've Wanted to Know (But Were Afraid to Ask)
Subscribe to the iPEC Blog and discover how you can help people make profound and lasting shifts in their lives.
D. Luke Iorio - iPEC President | attitude | choice | iPEC Coaching | judging others | life coach | on December 10 2014 by ipeccoaching | reframing
I was sitting in a pizzeria the other day. It was later than the usual lunchtime rush, so the crowd had died down. There were eight or nine of us having lunch. I've been traveling a lot lately, so I was using the time to catch up on the numerous emails that piled up. As I'm sure you know, they can quickly get unwieldy. So, I'm sitting there, gnoshing on my pizza and typing away on my tablet, when a couple of "business casual" dressed guys came in.
Uncategorized | ipec News & Articles
Training from Coaching Experts to Develop Engaged and Energized Leaders iPEC's Exclusive Coach Centric Leadership™ Engagement Program Available for First Time in Limited Regional Engagement SHREWSBURY, NJ – For the first time ever, the Institute for Professional Excellence in Coaching (iPEC) is offering its exclusive Coach Centric Leadership™ Engagement Program (CCLEP™) in the Chicago, Los Angeles, and New York markets this fall as part of its new regional format debut. Previously, the highly sought after program, which helps build energized and engaged organizations for innovation and growth, was only available to corporations, governments, and law enforcement agencies.
Uncategorized | ipec News & Articles
While Luke was with LINC, he enrolled in iPEC's Coach Training Program and met iPEC's founder, Bruce D Schneider. Soon after the initial meeting, Bruce brought Luke on staff to act as a business consultant. That quickly evolved into a full-time position as iPEC's Vice President in charge of marketing, and later operations as well. Luke left his own business and joined iPEC full-time, drawn to coaching and Schneider's work on Energy Leadership.
Uncategorized | ipec News & Articles
Study is Based Upon 14 Key Indicators of Success | Press Release 2013