---
by Carla Greengrass
Dec 07, 2021
|
4 minutes read
---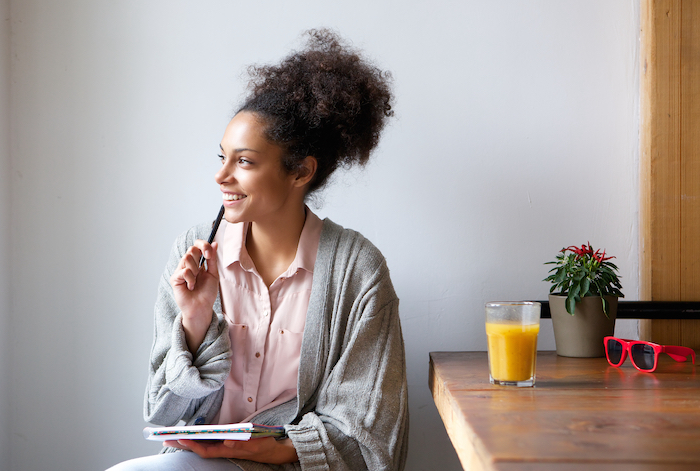 Step 1: Choose Your Specialty
One of the best ways to become a go-to coach and grow a successful coaching practice is to choose a specialty or 'niche'. Not only does specializing help you speak more powerfully to the exact type of person you want to work with and their unique challenges through your website copy— it also increases your chances of standing out in someone's mind when they or someone they know are struggling with your exact area of expertise. Talk about a win-win!
If you're not sure what your business's niche will be just yet, that's fine! Your ideal specialty will unfold naturally as you gain more training and experience as a coach. Some of our students have a sense of their niche right away, while others need more time and practice to figure that out. We encourage you to trust the process; however it unfolds is perfectly right for you.
While our curriculum is designed to give you the knowledge, skills, and tools to coach anyone on anything at any time, you'll also gain access to iPEC's library of resources to refine your expertise in one or more of the ten primary coaching fields (listed below:)
Small Business & Professionals Coaching
Leadership: Executive & Management Coaching
As you work with your peers and your clients, you'll learn which types of clients you like working with most, which can help you narrow in on a specialty that's the sweet spot for you. Once you've figured this out, you can successfully move to the next steps of starting your own business with even more focus and confidence.


Step 2: Decide Your Business Structure
We've reached one of the most fun parts of this process — coming up with a name! Your first thought may be to go with something clever or creative, which is perfectly fine. What you need to remember is that this is a name that you want people to easily remember and share with others.
If you're going to be the sole owner, you may also choose to use your personal name. We see many of our students go this route, and it makes sense given that as a coach, the relationship your clients build with you is at the center of your business. If you're going to be starting a coaching business and don't want to include your name, we'd suggest finding something that directly relates to your services and/or the people you want to serve.
And now, the not so fun part - all things legal. Below are the most common legal business structures in the United States:
SOLE PROPRIETORSHIP
PARTNERSHIPS
LIMITED LIABILITY COMPANY (LLC)
CORPORATION - C CORP
CORPORATION - S CORP
CORPORATION - B CORP
CORPORATION - NONPROFIT
We recommend reading what the U.S. Small Business Administration has to say about each of these structures, as they all offer a variety of ownership rules, liability, taxes, and filing requirements. Doing this type of research will help you choose the option that's right for you.

Step 3: Ways You're Going To Coach Clients
You're finally ready to coach! Now, how are you going to do it?
Historically, in-person sessions have typically been the most common and most popular format for working with clients. But as the world continues to change, so does the industry—and we're seeing more and more coaches conduct their sessions over the phone and/or virtually on camera. All options offer pros and cons, which is why it's important to know all options:
In-Person Coaching
Pros:
If you have an office - feels more professional!
Large amount of space to conduct both 1:1 and group sessions
You are your office - which means you can travel to your clients making it more convenient for them, and you don't have to pay for an expensive office
Cons:
Expenses - depending on your budget, you need to factor the money it takes to either rent or buy (in addition to where you currently live), phone lines, internet, and utilities of the building
Spreading yourself too thin - traveling too far just to make your client happy
Virtual Coaching
What we've learned from the pandemic is that virtual coaching works. There are tons of benefits specifically for you:
Pros:
No long hours of commuting in traffic
Have hours that work best for you (no normal 9-5)
Spend more time with your family
Clients don't have to travel a far distance just to see you AND may feel more comfortable talking to you in their home
Cons:
Difficult to separate home-life vs work-life
More stress for you and your family when you're always thinking of work since your home is your office
Step 4: Choose The Right Equipment For You and Your Clients
You're finally at the last step before you're officially starting your coaching business! Depending on how you're going to be coaching your clients, you'll need to make sure you have the right equipment to meet the needs of both yourself and your clients happy.
Software or Application for Hosting Audio/Video Calls (if applicable):
Anyone can download video conferencing software like Zoom, Skype, Free Conference Call, or GoogleMeet because they're free. BUT there are limitations to be aware of, too. The last thing you want is to have to deal with an awkward cutoff with your client because your session ran longer than the 45-minute limit! Take some time to list out your needs in regard to time, budget, and other features—and do some research to find the platform that best ticks those boxes.
Reliable Internet Service:
This is especially important if your business is conducted virtually. You want to make sure you can easily talk to your clients and not have to deal with any delays or freezing.
CRM:
When you start to have more clients, you'll want to make sure that you have a reliable and secure system for storing all client information. Depending on your business, you may need to keep track of things like contact information, notes from your sessions, billing information, scheduling details, and more. While you may decide to just store everything in an Excel document, you may also find that CRMs like Salesforce and HubSpot can make your life easier. Again, it depends on your business and your specific needs. You can always decide to start simple, and upgrade when you're ready!
Website:
Potential customers need a place to learn more about your business, and Google is one of the first places that potential customers will go to. The easiest way for you to explain what your business does and how to hire you is to create a website that clearly shows what you do and how you do it. Whether you decide to create something yourself using a tool like Squarespace or Wix, or hire a web designer, remember it's OK to start simple! You can always add on as your business grows and develops.
Client Portal:
Similar to CRM, a client portal makes it easy for your clients to track their status and stay organized. You could use this portal to keep track of notes or follow-up items from past sessions, provide access to workshops or other recorded materials, and also share any communication between the two of you. This is a one-stop-shop for your clients, and may or not make sense for your business.