---
by Grace Germond
Mar 22, 2018
|
3 minutes read
---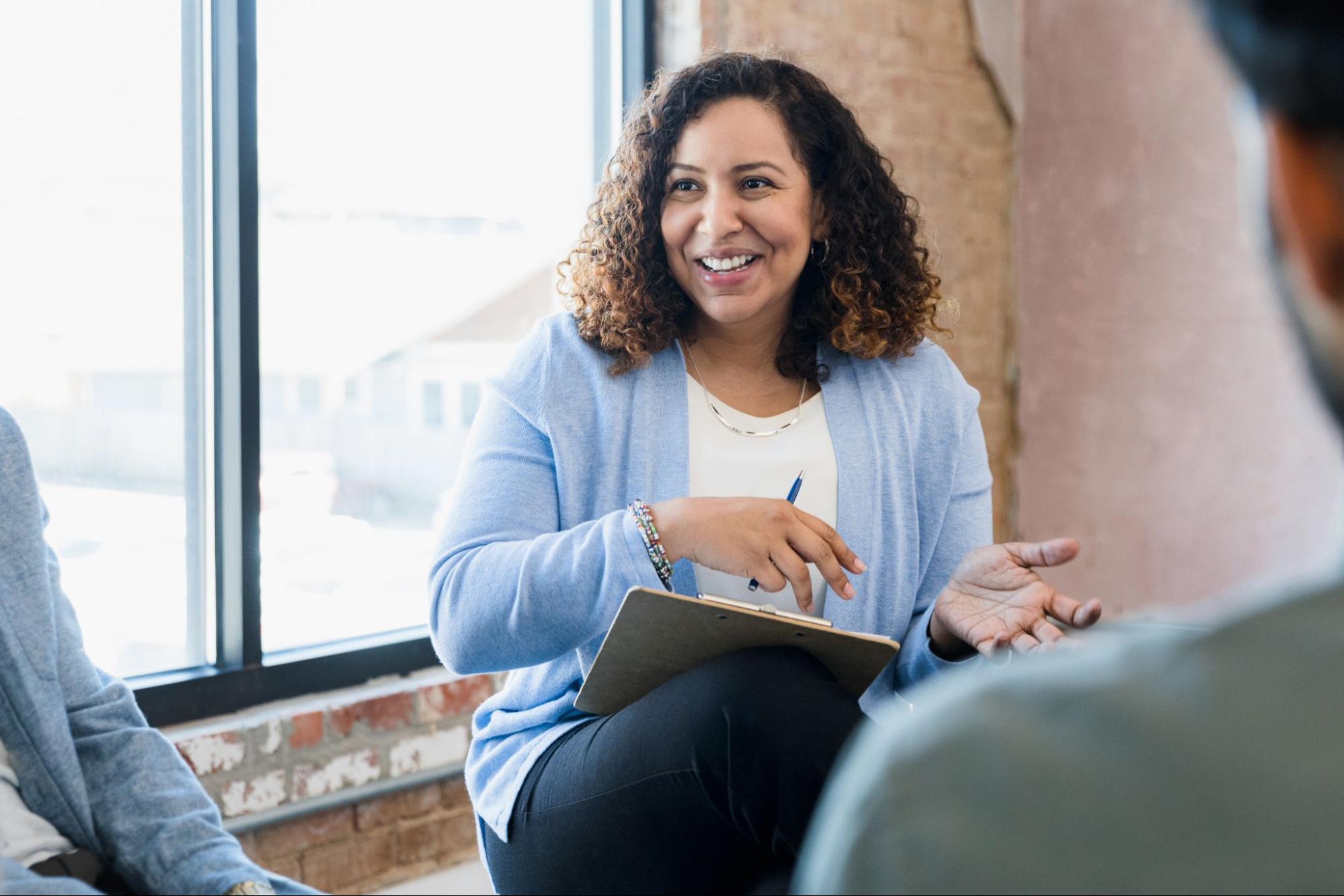 What's your job title?
Does it have the word "coach" in it?
Do you think it needs to for a coach training program to be a worthwhile investment of your time and resources? (Hint: the answer may not be what you think!)
As an iPEC Admissions Coach, and someone who has talked to hundreds of prospective coach training students, I'm qualified to tell you the answer is: absolutely not!
I'd venture to say the vast majority of professionals who use coaching techniques and skills do not have "coach" in their professional titles—and don't aspire to, either.
Most people hear "life coach" and think "solo entrepreneur working with clients one-on-one" for the purpose of:
Helping them figure out their one true purpose in life
Helping them achieve seemingly impossible goals.
But every day, I see students enrolling in iPEC's Certified Coach Training Program for a wide variety of reasons. Some people do want to start their own businesses. Others simply want to experience self-development and growth. And still other people come to iPEC for training in order to improve their job performance and their ability to relate to others around them.


Different Ways to Apply Skills from a Coach Training Program
Coaching skills and techniques can be used in any number of situations, and are complementary for nearly any profession or job you can think of. They also offer some unbeatable real-life skills that can help you turn around a messy situation.
Adjusting your routine to invite a better work/life balance? ✅
Guiding teenagers to improve their grades at school? ✅
Working with a coworker to re-engage them on the job, smooth out departmental challenges, and improve everyone's outlook? ✅
What I'm saying is there are an endless number of ways to apply coaching techniques. On one end of the scale, you have the "purely for self-enrichment" applications while "running your own business" appears at the opposite side.
But what about all of those things in the middle?
In the middle you have everyone with a preexisting career, who uses their coach training to build stronger relationships and become more effective at what they do.
Professionals who might use coach training in their businesses or positions include:
Hospital staff and administration who want to make the process less about politics and procedure, and more about connecting with patients and staff to meet their needs and increase patient trust and satisfaction.


STEM field professionals who want to increase their interpersonal skills, collaborate more effectively with coworkers, and increase productivity. (Did you see the

research from Google

about the most important qualities in their managers? I could write an entire article on it, but suffice to say, the "soft skills" of communicating well, empowering staff, and being a good coach top the list!)


Special education, high school, continuing education, or alternative school system teachers who want to instill extra value into their curriculums and help their students move on with passion, purpose, and a plan.


Pastors, priests, and congregational or small group leaders who want to integrate coaching techniques to support and deepen their own faith-based leadership, guidance, and effectiveness.


Personal trainers (think: yoga and pilates instructors, group exercise leaders, youth sport coaches, etc.) who want to connect with their client's body AND mind, helping them develop in both areas.


Reiki, acupuncture, ayurvedic, or homeopathic medicine practitioners who want to boost their credibility and enhance their ability to help their clients feel grounded and progress toward their wellness goals.


After graduation from a coach training program, your opportunities are endless.
You can take your skills back to your existing role to become a better leader and manager. You can seamlessly incorporate the techniques into your current workflow. You can stay in your current position while coaching a few clients on the side, maintaining that balance until you have more clients than you can care for while working a full-time job.
Because coaching skills are so complementary to any career or profession, there are plenty of possibilities for using your talents on any path you might take. And no matter how you apply these skills, the coach training experience alone will transform your life.
And even "busy" people are able to find the time to commit to a proven (and certified) coach training program.
The reason so many professionals are investing in coach training is because they recognize that coach certification is something they can earn while also working a full-time job and spending quality time with their families.
At iPEC, our Certified Coach Training Program is carefully designed for the best learning experience and flexibility possible.
By offering a combination of in-person weekend intensives, webinars, self-paced study, and success coaching, you can structure your life and study time in a way that works for you.
As more and more people call themselves coaches, it will become harder and harder for people to know who has training and who is just winging it. In other words, they'll use certification as a benchmark for who to trust with their fears, dreams, and innermost thoughts.
With a certification from an ICF-Accredited program like iPEC's, potential clients and coworkers will know they can count on your professionalism and expertise.


---

Discover how coach training help you advance your career
Download the guide and learn how to choose the right training program for you.