communication | discovery | family | life coach | listening | power of choice | self help
In our experience, many of the people who become coaches (and make great ones!) have a natural gift for helping people. They're often the person their friends and colleagues turn to for guidance and advice, and they love being able to help in a way that makes a difference in people's lives. But what does it really mean to help someone in a lasting, sustainable way?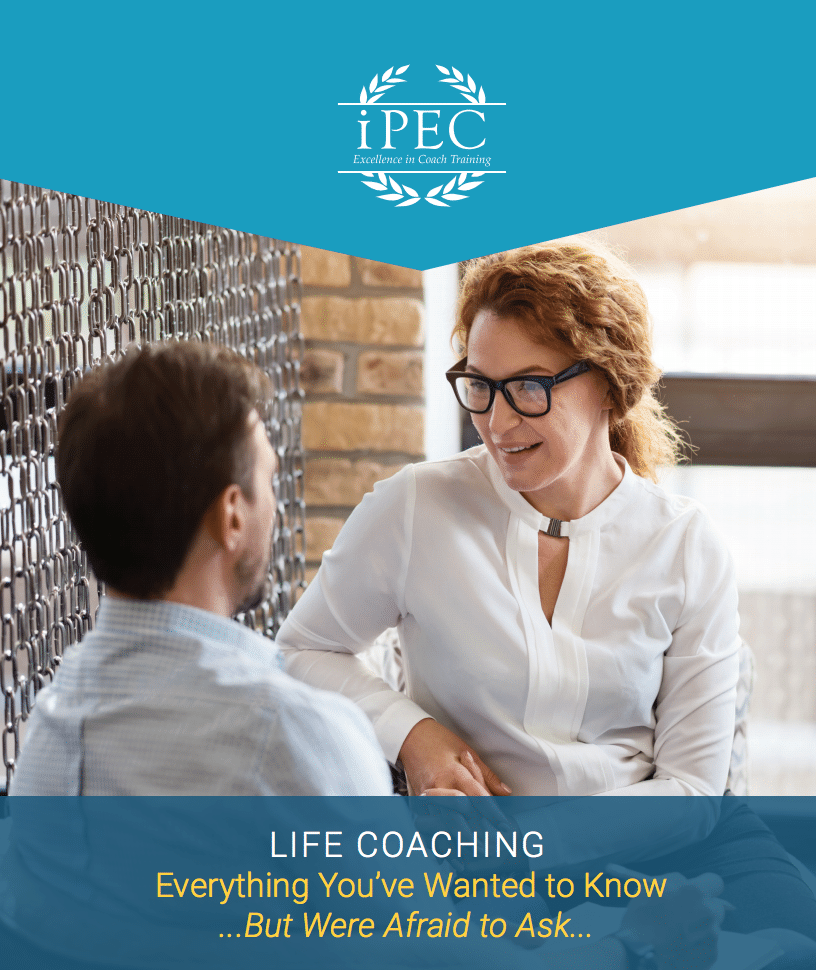 LIFE COACHING: Everything You've Wanted to Know (But Were Afraid to Ask)
Subscribe to the iPEC Blog and discover how you can help people make profound and lasting shifts in their lives.
You want to use your talents and passion for something more than a mundane 9–5, and the idea of becoming a professional coach sounds, well, pretty amazing. It's got the freedom and flexibility we all crave, plus the envious opportunity to do meaningful and fulfilling work. Yet, you can't seem to shrug off that little voice inside your head echoing a common doubt: Is professional coaching really a "thing?" You know you have what it takes to be successful as a coach; you can just feel it in your bones. But that inner critic (perhaps goaded by the peanut gallery in your everyday life) still questions whether this is a legitimate profession. OK then, it's time to silence all this conjecture with cold, hard facts and stats. Let's drop the mic on critics of professional coaching (even the one in your own head!) with these five serious truth bombs.
It's an exciting move. Everyone's telling you that you'd be an amazing coach, and you've always wanted to run your own business. But, slow down. Take a breath, take a beat and take some time to think about whether you're ready to jump into the world of Executive Coaching.
What's your job title? Does it have the word "coach" in it? Do you think it needs to for a coach training program to be a worthwhile investment of your time and resources? (Hint: the answer may not be what you think!) As an iPEC Admissions Coach, and someone who has talked to hundreds of prospective coach training students, I'm qualified to tell you the answer is: absolutely not!
What is Energy Leadership™ and how can it help you create success within your organization?