One of the many remarkable qualities of trainer, Yossef Sagi, is his profound presence: highly tuned in, aligned, and aware of everything and everyone. Observing him in a room filled with people, you will note he's uninterested in trying to garner attention, as he quietly fills the space with warmth and acceptance. Yossef is as comfortable in the role of teacher as he is in the role of apprentice. He listens deeply to others and when he expresses himself, you can expect to hear well-placed, timeless wisdom which seems far beyond his years.
With Tonya, there is this unmistakable presence about her—a quiet source of strength which is so compelling it makes you sit up and take notice. She exudes both a strong faith in herself and in humanity, a testament to her religious beliefs and spiritual growth. As a woman who has experienced devastating loss, Tonya draws from a deep well of faith which has nourished her soul throughout the course of her lifetime. At the heart of it, she believes growth and kindness are at the core of why we are here.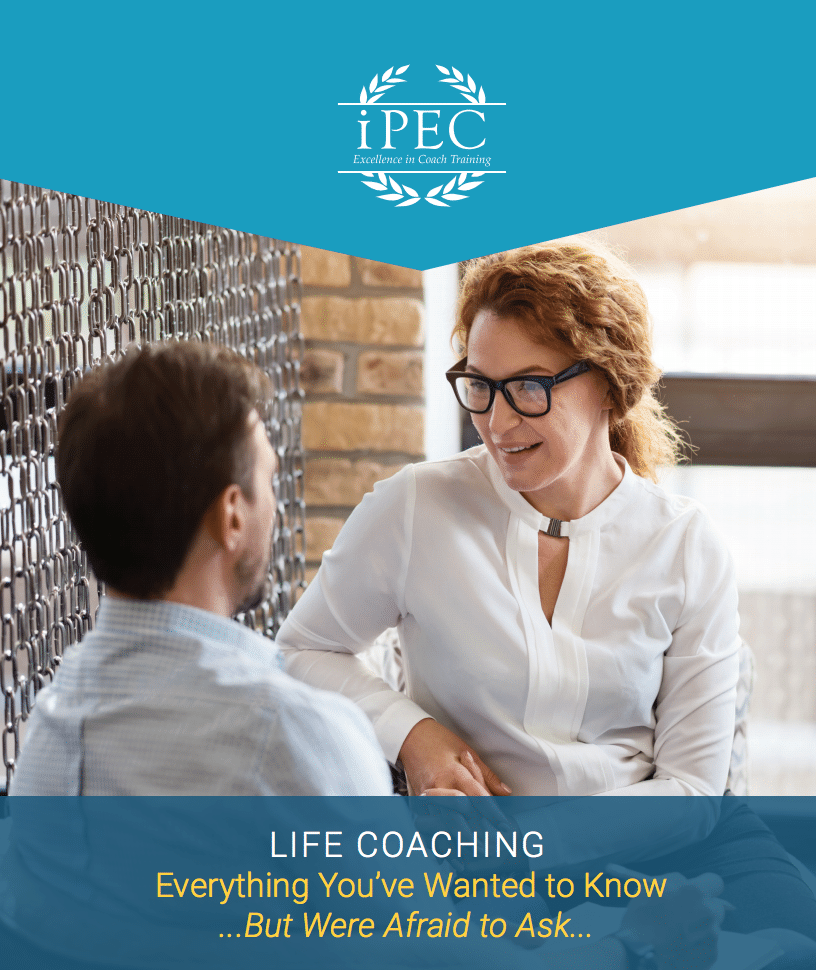 LIFE COACHING: Everything You've Wanted to Know (But Were Afraid to Ask)
Subscribe to the iPEC Blog and discover how you can help people make profound and lasting shifts in their lives.
A chance encounter with Tommy is sure to be a light-hearted, friendly, and warm exchange that will leave you with the impression that you were the most important person in the room while speaking with him. He is unassuming and affable, connecting easily with those around him. That is his gift. As with the striking variations in the appearance of the ever-changing clouds in the morning sky, Tommy Acierno's life is ever changing, ever evolving. He so readily embraces personal development that he intentionally creates change for himself on a regular basis—physically, mentally, emotionally, and spiritually.
One might best describe Sherri's presence as understated. Gradually she unveils her imaginative sense of humor and kind-heartedness through her energy, her stories, and her coaching demonstrations. Students refer to her as warm, welcoming, and wise while those who know her best say it's her calming disposition and unwavering lack of judgment which contribute most to the fun, relaxed, and open atmosphere in her classroom.
When it comes to describing the experience of Jaimini Chandarana, words seem woefully insufficient. While her intellect is sharp, she is thoughtful, yet reserved in her approach. She listens carefully while someone fully expresses themselves, and then with an almost uncanny ability to cut right to the chase, she cleverly sums it up in an honest, understanding way.
It's fun to introduce this Lead Trainer with a slight play on words, a British accent, and just a hint of drama reminiscent of Ian Fleming's 007 character. His name is Bond—John Bond! Fictional MI6 agent aside, John volunteers, "I'm really just a nerd who loves technology, spending time with my family and Labrador retrievers, and riding roller coasters whenever I can."
With a professional background in jewelry design, Stephanie Marisca knows first-hand the precise artistry and workmanship required for a stone to deliver the maximum effect, as it interacts with light. As it turns out, she found the same principle to be true when it came to fashioning her career in coaching.
Should you ever find yourself in the presence of Nina Cashman while she's passionately advocating for something she cares about, take good notes. A skilled conversationalist, Nina has equipped herself to think and act simultaneously—drawing on her knowledge, experience, understanding, common sense, and insight. On occasion, she may wax philosophical to share timeless wisdom, long forgotten by most, except for this college philosophy major. Nina decided a career path as a philosophy professor wasn't practical for her, yet she remains captivated by the wisdom of the ages.
An entertaining, dynamic communicator in and out of the classroom, Lesley Picchietti is masterful at the art of arranging words for whichever medium she is using—whether it be speaking, writing, or singing. As a professional singer and musician, Lesley uses language effortlessly to connect to others.
Often described as a bright light, Cindy Gardner's warmth, humor, and authenticity dazzle like a bonfire in the night sky. A few minutes with her and you'll experience a special brand of super power, her rare and extraordinary gift of positive effect. Cindy cuts to the chase with an approach that is at once, compassionate and courageous. Those under her tutelage are motivated and encouraged to be their personal best.